#36: Tony Fleecs – Comic Book Artist and Writer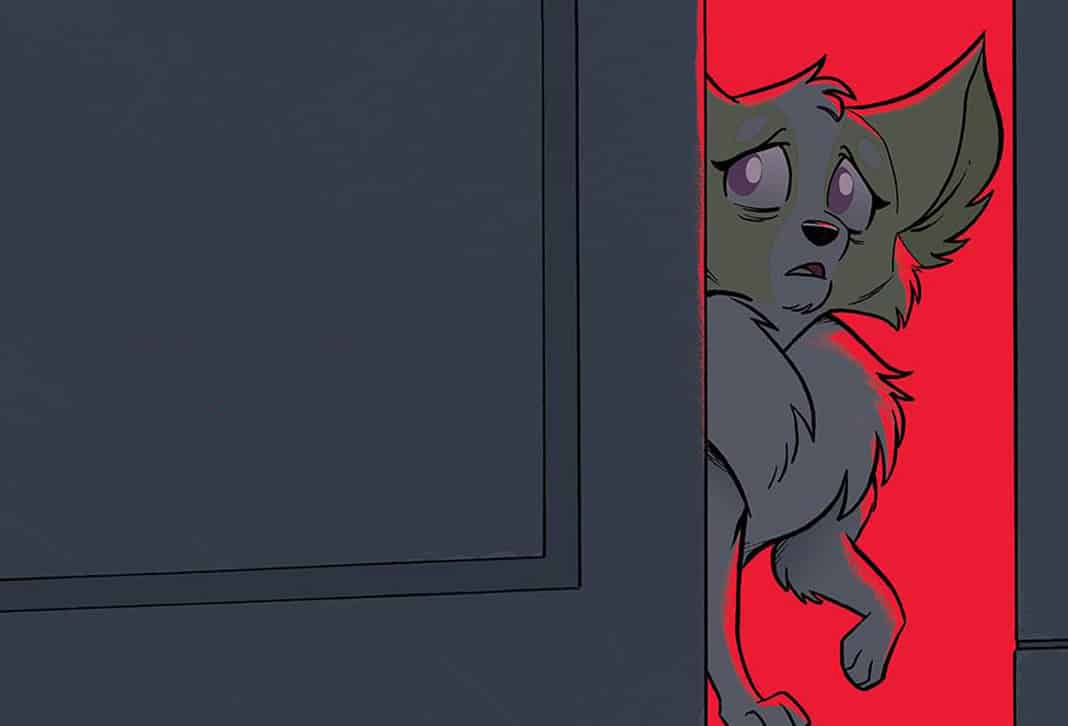 This week on Capes and Tights, the crew welcomes Tony Fleecs to the podcast. Fleecs is the co-creator of the 2021 smash hit, Stray Dogs.
Tony, along with artist Trish Forstner, are the minds behind Stray Dogs, the five-issue mini-series at Image Comics. Followed by Stray Dogs: Dog Days.
Think Lady and the Tramp meets Silence of the Lambs or as Brian Michael Bendis put it, Secret Life of Pets meets Seven. Sophie can't remember what happened. She doesn't know how she ended up in this house. She doesn't recognize any of these other dogs. She knows something terrible happened, but she just… can't…recall… WAIT! Where's her lady?
Tony's creator-owned work includes In My Lifetime, Jeff Steinberg: Champion of Earth and Time Shopper.
Fleecs has also worked on Star Wars, Avengers, Batman, Teenage Mutant Ninja Turtles, Transformers and My Little Pony.
Be sure to bring your books to the Bangor Comic and Toy Con from April 22-24, 2022 at the Bangor Mall. Tony Fleecs will be signing all three days!
Follow Fleecs on Instagram, Facebook and Twitter or visit his website.
Check out our review of Spider-Man: No Way Home!
Need some back issues to fill a gap in your collection? Find comics here!
CEX Releasing Schmalke's Seven Years In Darkness
Joseph Schmalke's newest creation is heading to CEX Publishing for release in 2023. The series, Seven Years In Darkness, was written, illustrated and colored by Schmalke.
Joseph Schmalke's newest creation is heading to CEX Publishing for release in 2023. The series, Seven Years In Darkness, was written, illustrated and colored by Schmalke.
Seventy-two children are conscripted to the Academy of Black Magic for seven years where they'll study the dark arts in a setting devoid of the sun. Only seven will survive to see daylight again.
"After an initial meeting with CEX I knew that they were not only going to help me grow as a creator but that they in fact really love and understand the comic book medium," said Schmalke. "It didn't hurt that they were immediately taken with Seven Years In Darkness and I knew I found a home for my most ambitious project yet."
Schmalke originally released the debut issue via a select few local comic book shops and his online store in June while searching for a home to publish the entire series. Around 10 stores jumped on board for store exclusive covers, including Galactic Comics and Collectibles with Capes and Tights, The One Stop Shop, and the Australian shop Dee's Comics. CEX will now release the originally self-publish comic in March 2023 with four issues expected through the end of the year, released bi-monthly.
"When Joe pitched me on Seven Years in Darkness, as an evil version of Harry Potter meets Battle Royale, where 72 kids begin the program, but only 7 survive, I was in." said Andy Schmidt, Publisher CEX Publishing. "This series kept me on my feet, with all the twists and turns, as the series progressed. I can't wait for audiences to read it for themselves."
Ashcans of the first CEX issue will be available at the New York Comic Con from October 6-9, 2022.
Schmalke is also the creator of titles Murder Hobo, We Don't Kill Spiders, The Electric Black, and Cherry Blackbird. He has also contributed to Phantom Starkiller, Count Draco Knuckleduster and other titles. The Maine artist has illustrated a number of variant covers over the past few years which are available at his comic convention booths or during his monthly online store openings.
Keep an eye out for the first issue of Seven Years In Darkness from CEX coming in 2023 as part of Diamond and Lunar Distribution's December catalogs. The story and artwork is well worth the purchase. To make sure you get your copy, be sure to inform your local comic book shop you are interested to make sure they order the book!
Want to be the first to know? Join Schmalke's Patreon!
Who is CEX Publishing?
CEX is driven to support comics creators, retailers, and fans. We believe that comics are more than just a reading experience—they're a community. They're enthusiastic and original and they're authentic. And we are, too.
Our sister company, Comics Experience, has been the industry's leading comic school for more than a decade—churning out popular creators, both writers and artists, as well as talented editors, publishers, and comics marketers. This publishing company is no different.
The focus of CEX, is on you—the fan, the creator, the retailer. We want to be successful and we need to be in order to bring more great content to market, but our goal is promoting the importance of great storytelling, diverse content, and fostering an engaged and positive community.
Book Club: Wytches, Volume 1
This month for Book Club we read Wytches, Volume 1 published by Image Comics.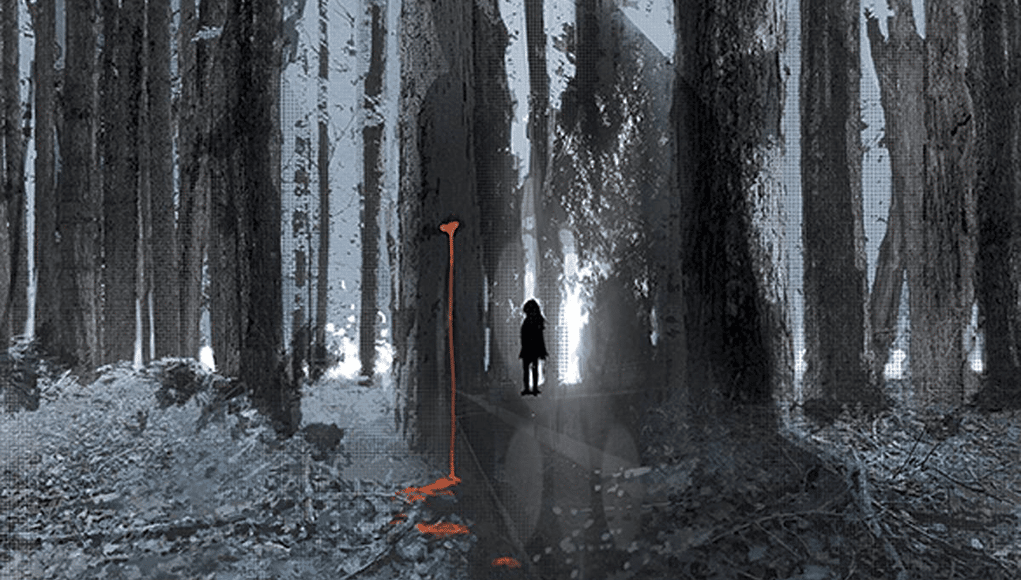 This month for the Galactic Comics and Collectibles Book Club we read Wytches, Volume 1 published by Image Comics.
Wytches was written by Scott Snyder (We Have Demons, Nocterra) with illustrations by Jock (Batman, Green Arrow) and colors by Matt Hollingsworth (Seven To Eternity, The Flash). The first issue of the mini-series released in October 2014 and wrapped up with the sixth and final issue in March 2015. The creative team released a one-shot in October 2018 entitled Wytches: Bad Egg Halloween Special. This issue is not part of the trade paperback, but is worth the bonus read.
As the group of around seven people ranging from ages 25-63, both male and female, gathered for our first book club meeting we all had about the same consensus, Wytches left us wanting more.
We all agreed there are better books and definitely are worse books. This trade paperback sits in the middle. The overarching story is an amazing journey, the execution seemed lacking. Jock's artwork is outstanding, but the splatter overlaying was not needed and just added messiness to the book.
Opening the first chapter of the series grabs you and forces you to continue to read. If this was a series I was to purchase single-issues I would've for sure purchased the second issue. Additionally, the creative team's depiction of the witches is unique and leaves an a chilling feeling when you see them.
Wytches, Volume 1 is worth the read to experience what Snyder and Jock put together. However, don't expect it to be the best graphic novel you have read.
Wytches Bound for the Small Screen
Snyder is currently work on a television adaptation of the series for Amazon Prime with James Tynion IV (Something Is Killing The Children, The Department of Truth) in the writers room. Originally, Snyder had hoped to make Wytches into a feature film, but a television series is a nice consolation prize. No word on when said series will release.
Join Us In The Book Club
Galactic Comics and Collectibles hosts a book club each month to read and discuss one trade paperback. Each month a group of individuals reads the same book and meets to discuss. Follow along as we discuss these books here as well. Next month we will read Batman: The Long Halloween.
Horrific Sleeping Beauty Retelling in 'Briar #1'
Sleeping Beauty takes on the horror genre with Briar #1. Post-apocalyptic backdrop with many horrifying elements makes this perfect for Halloween.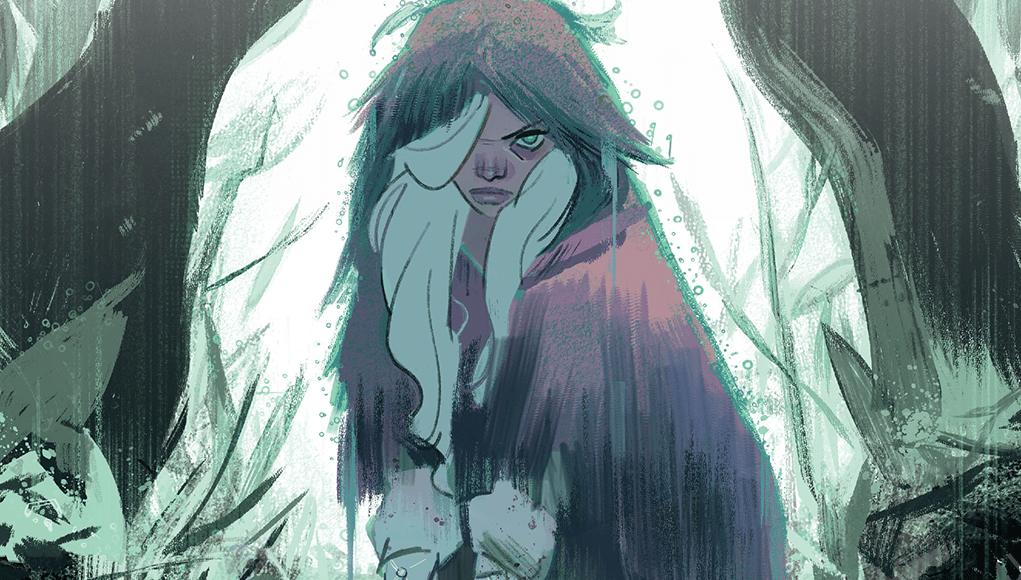 Sleeping Beauty takes on the horror genre with Boom! Studios new release Briar. Post-apocalyptic backdrop with many horrifying elements makes this the perfect book for the Halloween season.
Written by Christopher Cantwell (Iron Man, The United States of Captain America, Halt and Catch Fire) and illustrated by rising artist Germán Garcia (Ka-Zar: Lord of the Savage Land), Briar #1 hit your local comic book shop on September 21, 2022.
What if Sleeping Beauty never got her happily ever after… and instead had to save herself? Set in a brutal fantasy world that time forgot, this isn't the fairy tale you know! A reimagining of a classic tale as an epic dark fantasy adventure.
Cantwell is man behind an amazing Iron Man run at Marvel Comics and brings his outstanding talent to the horror side of things with his co-creation with Garcia. The creative team does a wonderful job with fantasy world-building and mixing just the right about to horror into the story.
Garcia art style in Briar gives you the feel of a vintage fairytale, but kicks it up a notch. Taking happily ever after story and makes it dark and gritty. Garcia's work on Briar Rose, this version of the fable's cursed princess, reminds us of Erica Slaughter of Something Is Killing The Children. Cantwell and Garcia take what was once familiar and pushes it to the unfamiliar.
In a world of new horror books hitting the shelves, Briar will stand out amongst the titles and is definitely worth the read.
Keep an eye out for the second issue in this series coming to your local comic book shop on November 30, 2022.