Black Panther: Wakanda Forever Trailer Is Here and It's Powerful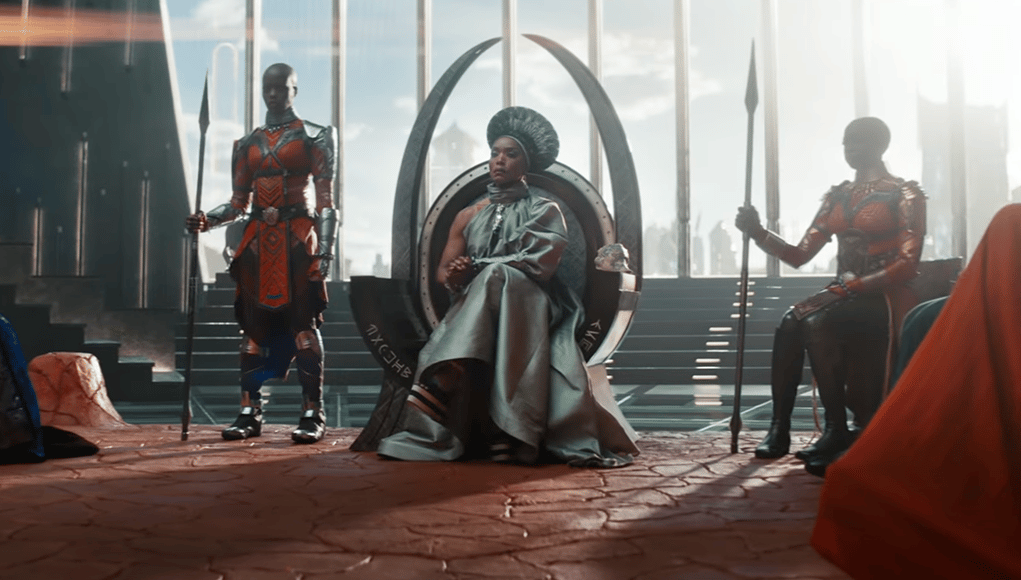 It was an eventful night of Marvel Studios news at the San Diego Comic-Con. This included news from the final film in the Marvel Cinematic Universe's fourth phase, Black Panther: Wakanda Forever.
The sequel to the 2018 Black Panther film is due out on November 11, 2022 and will close out the fourth phase of the MCU. Wakanda Forever will be the first movie to feature a Black Panther without T'Challa (Chadwick Boseman), who sadly passed away August 28, 2020. However his presence was felt in the first trailer which debuted at SDCC on Saturday night.
Black Panther: Wakanda Forever is being directed by Ryan Coogler, who co-wrote the screenplay with Joe Robert Cole, and stars Letitia Wright as as Shuri, Lupita Nyong'o as Nakia, Danai Gurira as Okoye, Winston Duke as M'Baku, Tenoch Huerta as Namor, Florence Kasumba, Dominique Thorne, Michaela Coel, Martin Freeman, and Angela Bassett. In the film, the kingdom of Wakanda fight to protect their nation from intervening world powers in the wake of King T'Challa's death. Coogler and Cole directed and co-wrote the first film respectively.
In the powerful trailer we are introduced to Namor the Sub-Mariner as well his Atlantean family. Namor and the City of Atlantis make their debuts in the film and by the looks of it, have a major role to play. Wakanda, Atlantis, Kings, Queens, Black Panthers and much more make this epic conclusion to Phase 4 a much anticipated film.
Wakanda Forever will also debut the character of Ironheart prior to her television series in 2023 as part of Phase 5. We even get a quick glimpse of who is next in line for the title of Black Panther in the final seconds of the teaser trailer.
Black Panther: Wakanda Forever was also announced as the final film of the MCU Phase 4 slate with Ant-Man and Wasp: Quantumania kicking-off Phase 5 in February 2023.
Black Panther: Wakanda Forever Trailer
#56: What's New in the MCU – SDCC Updates
This week on the Capes and Tights Podcast Justin Soderberg discusses what's new in the Marvel Cinematic Universe (MCU) after the updates from the San Diego Comic-Con 2022 in July.
This week on the Capes and Tights Podcast Justin Soderberg discusses what's new in the Marvel Cinematic Universe (MCU) after the updates from the San Diego Comic-Con 2022 in July.
Co-host Adam Morrisette has taken a small sabbatical from the podcast as he is starting a new full-time gig in Illinois and wants to focus on the job. Until he returns Justin will welcome guests as well as go solo on a few episodes. This episode is a solo one.
Kevin Feige, President at Marvel Studios and Chief Creative Officer at Marvel, made many outstanding announcements at this year's SDCC and now that the dust has settled a bit, we take a look at this news. The fourth phase will end in November with Black Panther, we got a ton of the fifth phase announcements, and was surprised with some of the major films of Phase 6.
#56: What's New in the MCU – SDCC Updates
Marvel Characters Confirmed For What If…? Season 2
The studio has given us an idea of which Marvel characters are expected to appear in the sophomore season.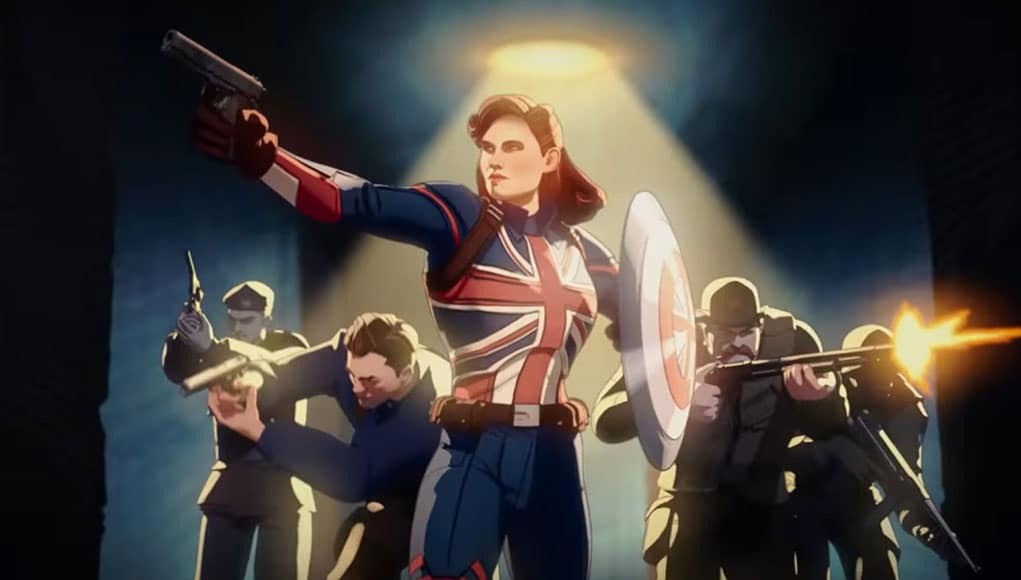 Marvel Studios announced at the San Diego Comic-Con what is in-store for the the second season of the hit animated series What If…?. The studio also announced the series has been renewed for a third season.
What If…? doesn't referenced much in the main Marvel Cinematic Universe, but did serve as the introduction to Captain Carter and gave us glimpses of the multiverse. Kevin Feige, President at Marvel Studios and Chief Creative Officer at Marvel, does recommend watching the series to get a grip on the entire MCU. This could just be him promoting all their content.
Season two is set to air early 2023 on Disney+ and the studio has now given us an idea of which Marvel characters are expected to appear in the sophomore season.
What If…? Voice Actors Confirmed
Of course What If…? wouldn't be the same without Jeffrey Wright's The Watcher, as the character acts as the narrator of the series. Returning from the first season is Hayley Atwell's Peggy Carter, Josh Keaton's Steve Rogers / Hydra Stomper, Mick Winger's Iron Man, Jeff Goldblum's Grandmaster, Taka Waititi's Korg, and Lake Bell's Black Widow. Joining the fray is Rachel Weisz as Melina Vostokoff, and Elizabeth Olsen as Scarlet Witch. Cynthia McWilliams will voice Gamora in an episode original slated for the first season which was moved to season two due to the pandemic.
Hela, Valkyrie, Bucky Barnes, Wenwu, Ying Li, Odin, The Great Protector, Ant-Man, Yondu, Young Peter Parker, Young Peter Quill, Ego, Shang-Chi, and Red Guardian will also appear in season two with unconfirmed voice actors.
What If…? originally boasted the inclusion of the main MCU characters reprising their roles in the animated series, but only a few ended up signing up. However, it is nice to see some voices will remain the same from season-to-season.
Marvel's What If…? has also spun out a series title Marvel Zombies. The first season will air sometime in the future and will pick up where the fifth episode of the first season left off. The show will be loosely based on the comic book limited series with the same name by Robert Kirkman (The Walking Dead, Invincible) and Sean Phillips (Pulp, Reckless).
She-Hulk: Attorney at Law Season 1 Preview
The final television series of the MCU Phase 4 hits Disney+ on August 17.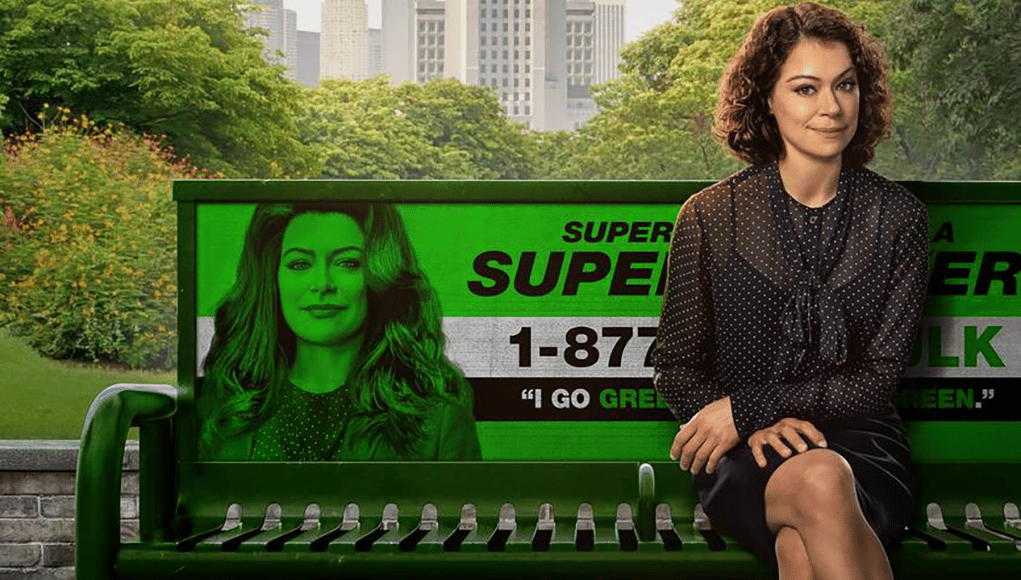 The Marvel Cinematic Universe gets a tiny bit bigger this August with the addition of She-Hulk in her own comedy television show She-Hulk: Attorney at Law.
In the nine-episode first season, Jennifer Walters navigates the complicated life of a single, 30-something attorney who also happens to be a green 6-foot-7-inch superpowered Hulk.
Created by Jessica Gao, She-Hulk: Attorney at Law is the eighth television series in the MCU and will premiere on August 17, 2022. Gao serves as head writer and is joined by Kat Coiro leading the directing team. Tatiana Maslany stars as Jennifer Walters / She-Hulk, alongside Jameela Jamil as Titania, Ginger Gonzaga as Nikki Ramos, Renée Elise Goldsberry as Amelia, Tim Roth as Emil Blonsky / Abomination, Mark Ruffalo as Bruce Banner / Smart Hulk, and Benedict Wong as Wong.
Roth hasn't been seen in the MCU since his debut in the 2008 The Incredible Hulk film, while Wong seems to be making an appearance in every MCU project. Not that it is a bad thing.
Additionally, Josh Segarra, Jon Bass, Anais Almonte, Nicholas Cirillo, and Griffin Matthews have been cast in undisclosed roles. Charlie Cox reprises his role as Matt Murdock / Daredevil prior to the release of his own new show, Daredevil: Born Again, coming in 2024.
The comedy series runs nine-episodes from August 18-October 13 and is the second to last Phase 4 project in the MCU, leaving only the feature film Black Panther: Wakanda before the start of Phase 5.
Who Is She-Hulk?
Jennifer Walters, also known as She-Hulk, was created for Marvel Comics by writer Stan Lee and artist John Buscema. Her first comic book appearance was in The Savage She-Hulk #1 (February 1980). Walters is a lawyer who, after an injury, received an emergency blood transfusion from her cousin, Bruce Banner, and acquired a milder version of his Hulk condition. As such, Walters becomes a large, powerful, green-hued version of herself.
Unlike the original Banner she largely retains her personality, in particular the majority of her intelligence and emotional control. Like Hulk, she is still susceptible to outbursts of anger and becomes much stronger when enraged. In later series, her transformation is permanent, and she often breaks the fourth wall for humorous effect and running gags. Of course with the addition of Smart Hulk to the comic book and cinematic universe, Banner also has retained some of his personality.
She has been a member of the Avengers, the Fantastic Four, Heroes for Hire, the Defenders, Fantastic Force and S.H.I.E.L.D. As a highly skilled lawyer who became a superhero by accident, she frequently leverages her legal and personal experience to serve as legal counsel to various superheroes and other metahumans.
Her MCU origin will vary slightly compared to the comics. Walters gets into a serious car accident with her cousin Banner in the car. Somehow Walters gets Banner's blood into her system by accident, causing her to hulk out. Difference being in the comics it was a blood transfusion in a hospital versus accidental contamination.
She-Hulk: Attorney at Law Trailer