'Eight Billion Genies' Is A Wish Come True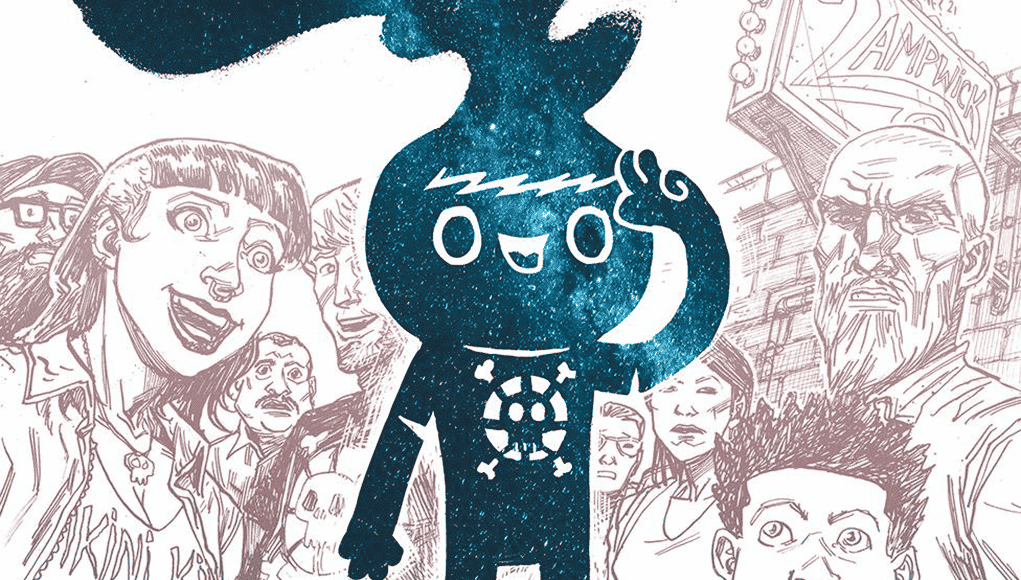 What if every single person on the planet got a genie and one wish? That is what Eight Billion Genies gives us with the latest limited series at Image Comics.
The creative team behind Curse Words, Charles Soule and Ryan Browne, is back at it again. This duo really is a match made in heaven and we see it on the pages of their new book.
Eight Billion Genies is a character study of what would happen if the eight billion people living on Earth where given one genie with one wish. Some might use this wish for stupid things right away, others a more thought out use. Whatever the case, the world would be chaos as a result.
Soule's writing and flow is beautiful, partnered up with the amazing inking and colors from Browne make the book both visually attractive and wonderful to read. The first issue gives you a basis for the rest of the series, but also leaves you wanting badly to know what happens in issue two and beyond.
There is not much to complain about this limited series as of you, only reading the first issue so far, but the final complaint in the end could be it's only a limited series.
Even before this book dropped on May 11, I was intrigued by the partnership of Soule and Browne after the smash success of Curse Words. It was even better after reading issue one. They make you live the book, not just read it.
Eight Billion Genies is available at you local comic book shop or read it online at ComiXology.
Eight Billion Genies Optioned by Amazon
Amazon announced they have purchased the rights to Eight Billion Genies, a comic series co-created by Charles Soule (Star Wars, Undiscovered Country, Curse Words) and Ryan Browne (God Hates Astronauts, Curse Words).
No writer or filmmaker has been attached yet, although Soule and Browne will act as executive producers.
Read original article here.
'Caffeinated Hearts' Is A Much Needed Pick Me Up
Caffeinated Hearts is more excellent stories from Jonathan Hedrick and art by Stefano Cardoselli.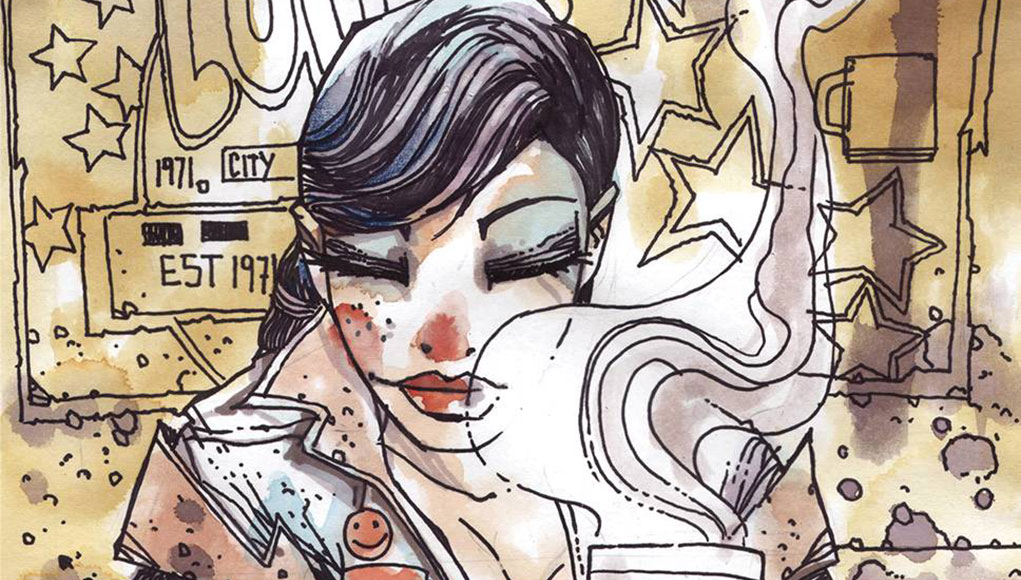 If anyone follows our website or podcast close enough you know I have a strong love for The Recount by Jonathan Hedrick. This love continues with his latest release Caffeinated Hearts on Source Point Press.
The 24-page one-shot was written by the dynamic duo of Hedrick and artist Stefano Cardoselli with letters by Jerome Gagnon. The same artist/writer collaboration of The Space Cadet on Scout Comics' imprint Scoot as well as Freakshow Knight.
Caffeinated Hearts is the perfect slice-of-life comic with an excellent way of telling multiple short stories with one main character intertwining with random strangers lives.
The main character Amarella, better know as Ellie, is a barista at a local coffee shop who has amazing customer service skills and seems to care a lot about her customers. She goes out of her way to connect with people and impact their day with the simple task of serving them coffee.
Caffeinated Hearts is broken up into four different stories with Ellie as the main reason for these stories to be told. The book starts with "Balance" where Ellie chats with a man down on his luck, next is "Forward" with the typical pay-it-forward style story, followed by "Relax" as we take part in Ellie's lunch break. Lastly, the book finishes up with the properly name "Finish" which is a climatic end to the long day of working in customer service.
Hedrick's ability to allow us to care about this characters while Cardoselli's abstract watercolor style artwork allows you to get lost in the cyberpunk style coffee shop. The book hits a little harder as my life has been intertwined with the world of retail sales and customer service. It hits a bit harder having lived through some of these tales.
Ellie tells us fun and heartwarming stories all in a days work.
Make sure you tell your local comic book shop to order you a copy of Caffeinated Hearts from Source Point Press and read the pick-me-up story when the books releases on October 26, 2022.
Also, read The Recount.
'Golden Rage #1' Teaches Us To Respect Our Elders
Golden Rage is Battle Royale meets The Golden Girls.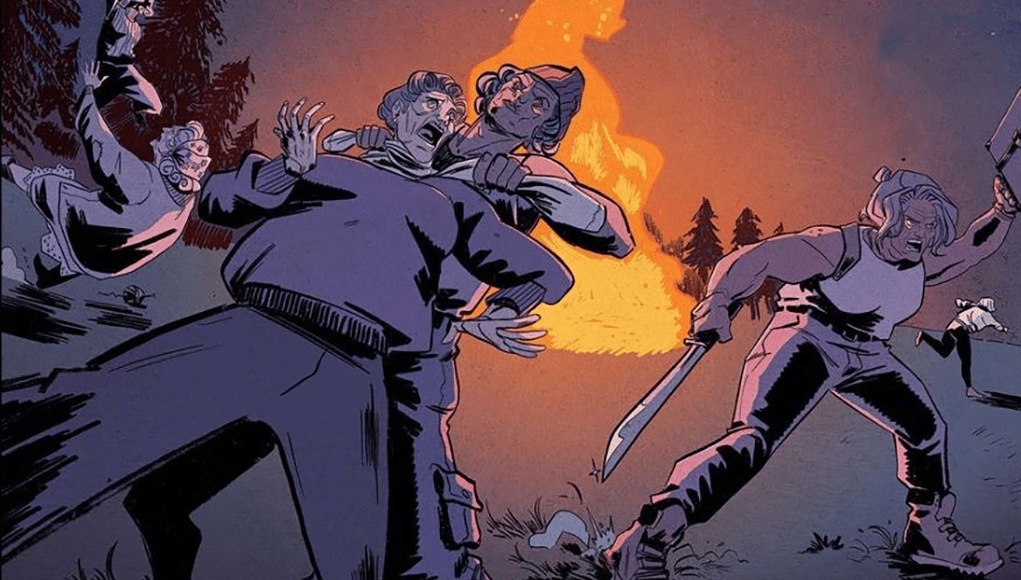 The 'Golden Rage #1' solicitation is one of the great reasons we get solicitations before purchasing a book and it proved to be a purchase well worth the cost of admission.
In a world where older women who've been deemed useless to society are abandoned on an island, Golden Rage documents their golden years of making friends, baking dessert, and fighting to the death. The solicitation ends with the most amazing comparison…Battle Royale meets The Golden Girls. The best comparison of a comic book since the amazing Stray Dogs comparisons.
Golden Rage was created by writer Chrissy Williams (editor of Die, The Wicked + The Divine), artist Lauren Knight (Buffy the Vampire Slayer), and colorist Sofie Dodgson (Bitter Root, Tank Girl). The first issue of a brand-new five-issue miniseries hit local comic book shops on Wednesday, August 3.
The book has a similar base to some other stories we have read in the past, post-apocalyptic storyline in an every person for themselves world. However, this book has a different feel than those other stories. Elderly women, or women past their child-bearing years, fighting each other to survive.
In the first issue Jay, a younger woman, is lost on this island and taken in by three elderly women, but not fully with open arms. This is a fight for survival and taking care of another person can lead to challenges on their own. The three ladies to take in Jay are well written characters with each of their own unique personalities.
Golden Rage's different take the post-apocalyptic allows for you to be drawn into the story. In addition, Williams, Knight and Dodgson threads in messages about women and aging which gives depth to theme that could've got lost in a crowd of comic books.
The first issue was a little slower than we wouldn't wanted, but the story and art allows the reader to leave issue one with the anticipation of wanting to know what happens in the rest of the five-issue series. If you weren't sold on Battle Royale meets The Golden Girls already, we hope to tell you the book is worth the read.
Don't expect your grandma to pick up this book and take a glance, but Golden Rage can be picked up at your LCS via Image Comics and if it's not in-stock have your shop order it for you! Be sure to add the book to your pull list so you don't miss the second issue set to be released on September 7, 2022.
'Grim' Delivers a Beautiful Take on the Afterlife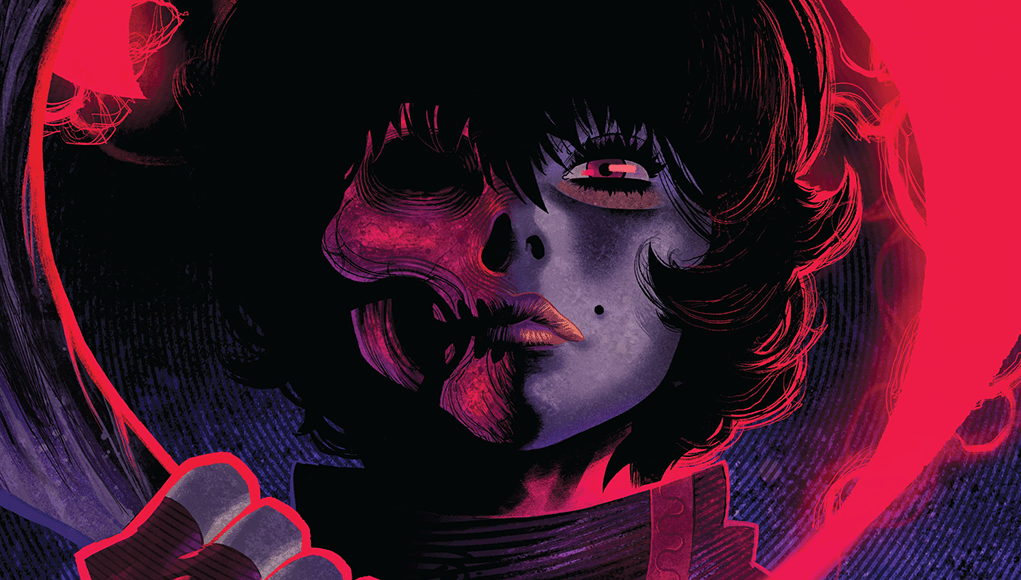 When reading comics based in the afterlife, it always seems so "Grim." However, the latest BOOM! Studios release gives us a beautiful take on a familiar story.
Jessica Harrow is dead. But her journey has only just begun! Discover the world of the afterlife, where Jessica has been recruited as a Reaper, tasked with ferrying countless souls to their final destination. But unlike the rest of the Reapers, she has no memory of what killed her and put her into this predicament. In order to unravel the mystery of her own demise, she'll have to solve an even bigger one – where is the actual Grim Reaper?
Written by Stephanie Phillips (Harley Quinn, Wonder Woman) with art by Flaviano (New Mutants), colors by Rico Renzi (Spider-Gwen), and lettering by Tom Napolitano (The Joker, We Have Demons), Grim tells the story of a young woman with a macabre job and a mysterious death to solve…her own!
The Grim Details
The use of color pencil style artwork by Flaviano and the great pace of story telling by Phillips pushes you to turn the page and wanting more story. Lettering by Napolitano at the start of issue one is outstanding. The lyrics of songs playing has you hearing the comic book while reading the lines. The design works wonders.
Phillips tosses in a few jokes for comedy relief in what should be a serious horror book that gives the comic balance. The colors by Renzi have drastic changes that work well with the change of locations.
Grim has been a smash hit already with nearly 75,000 copies of the first issue being sold with an immediate allocation of a second printing only a week later. Since then issue one has gone into a third printing and the second issue has been released. A fourth printing is set to hit local comic book shops on July 20.
Issue one features main cover art by series artist Flaviano, and variant cover art by acclaimed artists Jenny Frison (Wonder Woman), Mike Del Mundo (Thor), Dave Johnson (Superman), and Jae Lee (Dune: House Atreides) with June Chung.
The series is setup amazing as a comic book, but has huge potential for Hollywood as a feature film or television series. Only time will tell!
Read the first two issues of Grim via ComiXology.