'Galactic Empire' Metal For Star Wars Fans
Galactic Empire has taken the perfect Star Wars score from John Williams and said "let's make it more metal."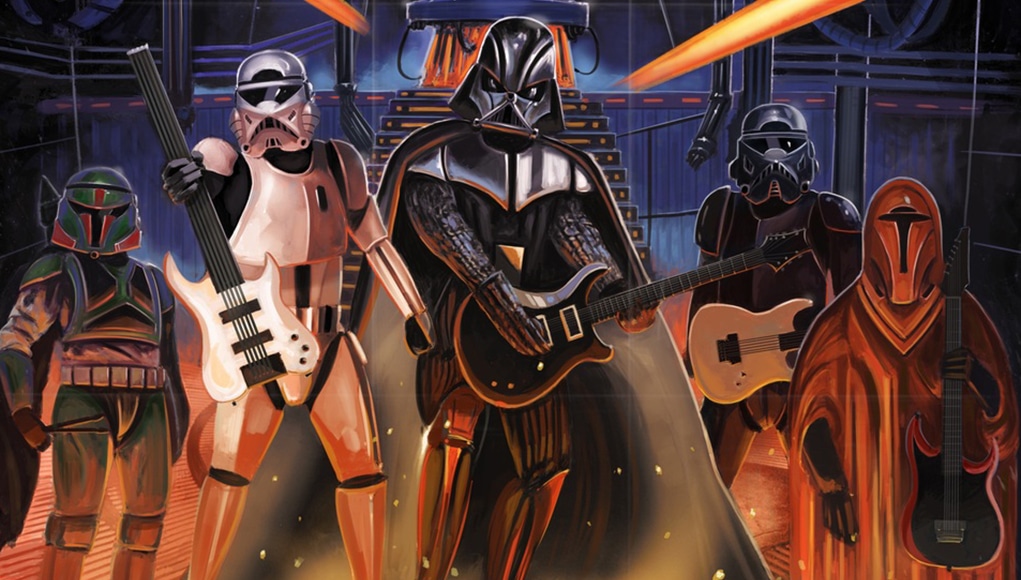 The Star Wars score and soundtrack is one of the greatest pieces of music ever created thanks to John Williams. However, Galactic Empire has taken the perfect score and said "let's make it more metal."
Galactic Empire may not be news to some people, but for those who don't know of the band you have to give them a listen. The group was formed in 2015 and they've been shredding their way through the galaxy ever since. The band has taken Williams' music and added their own flavor of metal.
The brainchild of Carson James Slovak (Bass Commander) and Grant McFarland (Boba Sett), both music producers, Galactic Empire tours the world in their cosplay giving us a glimpse of "what if Star Wars was more metal." The band's ability to take music we all know and twist it to the enjoyment of us metal fans is like no other. As producers, they've worked alongside a number of popular artists, such as August Burns Red and All That Remains. Fans of metal may know McFarland's other band This or the Apocalypse.
Initially, McFarland courted a few fellow musicians to remix "The Imperial March" as a bit of fun, but the success of their first track lead to the remix and cover of tracks such as "Cantina Band," "Duel of Fates," "The Force Theme," and of course the "Main Theme."
The songs listed above were released on their debut self-titled album in 2017 with a follow up release featuring songs from the sequel trilogy entitled Episode II in 2018. The group has also have fun remixing The Book of Boba Fett theme song and a single of the classic Jurassic Park theme.
Some covers of any music just fall short of paying homage to the original source material, but listening to Galactic Empire riff away at the classic score leads you to think the music was created that way in the first place. If someone, don't know who wouldn't, didn't know the Star Wars theme song they may think the band's rendition of the song as record they way they play the music.
The band is made up of Darth Vader (lead guitar), Shadow Ranger (guitar), and Red Guard (guitar), along with the previously mentioned Boba Sett (drums) and Bass Commander (bass).
Galactic Empire is nearly perfect for nerds who are fans of both Star Wars and metal. The band's ability to cleanly remix and cover such classic material is like no other. Messing with Williams' score was a risky move, but they nailed it.
If you get a chance to take in a special performance by this amazing band, you should not miss the experience. Let's also hope the group continues to take amazing Star Wars and other classic music and metal the hell out of it in the future.
Galactic Empire's "The Imperial March"
Listen on Spotify
#59: Rogue One – A Star Wars Story Review
The Capes and Tights Podcast crew are back in the Star Wars Universe with episode 59. Gibran and Justin review and discuss Rogue One: A Star Wars Story.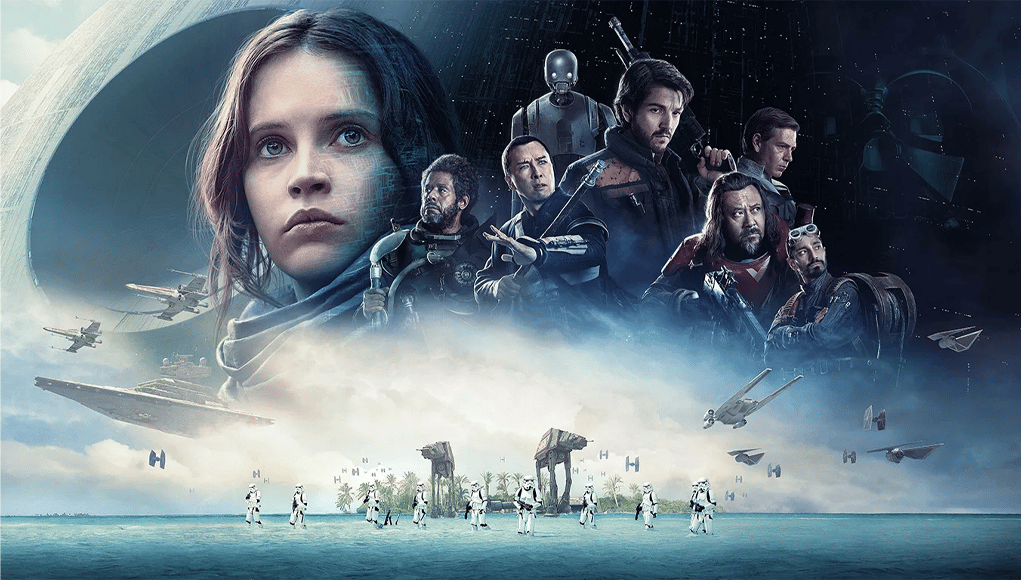 The Capes and Tights Podcast crew are back in the Star Wars Universe with episode 59. Justin Soderberg and Gibran Graham review and discuss Rogue One: A Star Wars Story.
In a time of conflict, a group of unlikely heroes band together on a mission to steal the plans to the Death Star, the Empire's ultimate weapon of destruction. This key event in the Star Wars timeline brings together ordinary people who choose to do extraordinary things, and in doing so, become part of something greater than themselves.
Rogue One released on December 16, 2016 to the tune of $1.056 billion box office on a $265 million budget. The film was directed by Gareth Edwards (Godzilla) with a screenplay by Chris Weitz (Cinderella, The Golden Compass) and Tony Gilroy (Armageddon, Michael Clayton) based on a story by John Knoll and Gary Whitta (After Earth, The Book of Eli). The main cast consists of Felicity Jones as Jyn Erso, Diego Luna as Cassian Andor, Ben Mendelsohn as Orson Krennic, Donnie Yen as Chirrut Îmwe, Mads Mikkelsen as Galen Erso, Alan Tudyk as K-2SO, Riz Ahmed as Bodhi Rook, Jiang Wen as Baze Malbus, and Forest Whitaker as Saw Gerrera.
The film is the first installment of the Star Wars anthology series and takes place following Revenge of the Sith (2005) and prior to A New Hope (1977). It received two Academy Award nominations for Best Sound Mixing and Best Visual Effects.
Lucasfilm and Disney+ are set to release a prequel television series entailed, Andor. The series will focus around Luna's Cassian Andor character from the 2016 film. Genevieve O'Reilly, Stellan Skarsgård, Adria Arjona, Denise Gough, Kyle Soller, and Fiona Shaw also star.
In an era filled with danger, deception, and intrigue, Cassian will embark on the path that is destined to turn him into a Rebel hero.
The first season of Andor is scheduled to premiere on Disney+ on August 31, 2022, with its first two episodes. The rest of 12-episode season will release weekly. A second 12-episode season is in development, which will conclude the series and lead into the events of Rogue One.
Andor's first season will cover approximately a year in Cassian's life with the second season 12 episodes will cover four years—time jumping ahead every three episodes.
Episode #59: Rogue One – A Star Wars Story Review
Andor Season 1 Preview
Rogue One prequel television series, Andor hits Disney+ September 21.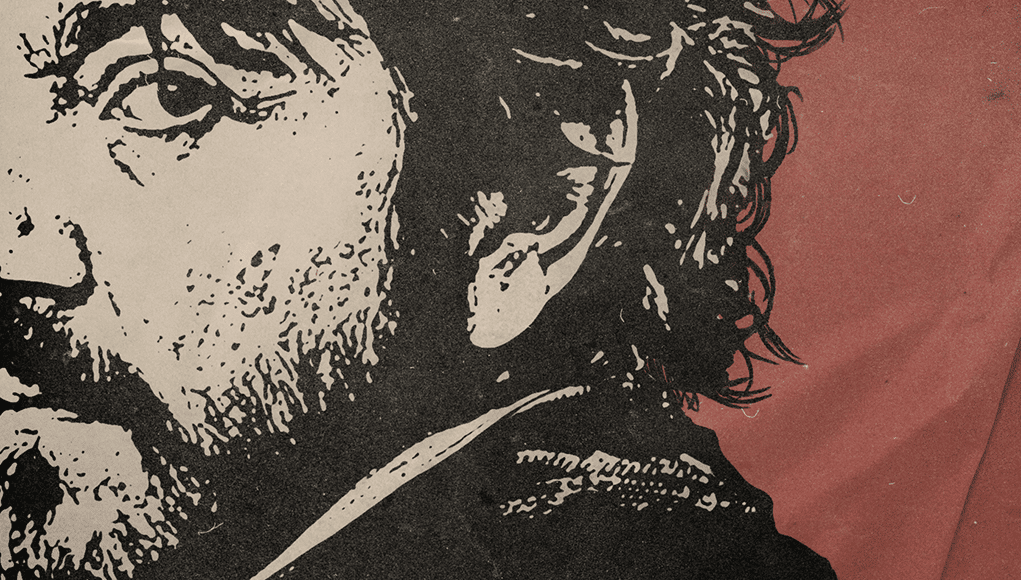 In a galaxy far, far away…Disney+ will release their newest Star Wars project, Andor. The Rogue One prequel series will premiere on September 21, 2022.
Beginning five years before the events of the Star Wars spin-off film Rogue One (2016), the series follows an ensemble cast of characters during the time that a Rebel Alliance is forming in opposition to the Galactic Empire. One of these characters is Cassian Andor, a thief who becomes a revolutionary and eventually joins the Rebellion.
The show was created by Tony Gilroy as a prequel to Rogue One, the series follows thief-turned-Rebel spy Cassian during the five years before the events of the film. Diego Luna executive produces and reprises his role as Cassian. Genevieve O'Reilly, Stellan Skarsgård, Adria Arjona, Denise Gough, Kyle Soller, and Fiona Shaw also star.
Additionally, Forest Whitaker reprises his role as Saw Gerrera, a veteran of the Clone Wars and the leader of a militant insurgent group. Robert Emms and David Hayman have been cast in undisclosed supporting roles.
The first 12-episode season of Andor is scheduled to premiere on Disney+ on September 21, with its first three episodes. The first season will take place of the span of one year in Cassian Andor's life.
The series has already been renewed for a second 12-episode season, which will conclude the series and lead into the events of Rogue One. The second season will jump four years of Cassian's life, every three episodes.
Andor joins The Mandalorian, Book of Boba Fett, and Obi-Wan Kenobi as live-action Star Wars series on Disney+. The third season of The Mandalorian will premiere in early 2023.
Rogue One had extreme success in the box office scoring $1.056 billion making it the 38th highest grossing film of all-time and the fourth highest grossing Star Wars film. Only the three sequel trilogy films, Star Wars: The Rise of Skywalker, Star Wars: The Last Jedi, and Star Wars: The Force Awakens grossed more.
Who Is Cassian Andor?
Cassian Jeron Andor, also known by the aliases Willix, Aach, Joreth Sward, and the codename Fulcrum, was a human male soldier, pilot, and intelligence officer who served in the Confederacy of Independent Systems during the Clone Wars, and, later, with the Alliance to Restore the Republic during the Galactic Civil War. Andor was a skilled operative, working as a spy and an assassin, performing many missions for the Alliance.
Andor's first Star Wars appearance was in the anthology film, Rogue One in 2016. His first comic book appearance was in Star Wars: Rogue One Adaptation #1 (June 2017).
Teaser Trailer
Official Trailer
Star Wars D23 Expo Announcements
With all the news coming from the Disney D23 Expo, here is a breakdown of the Star Wars D23 announcements.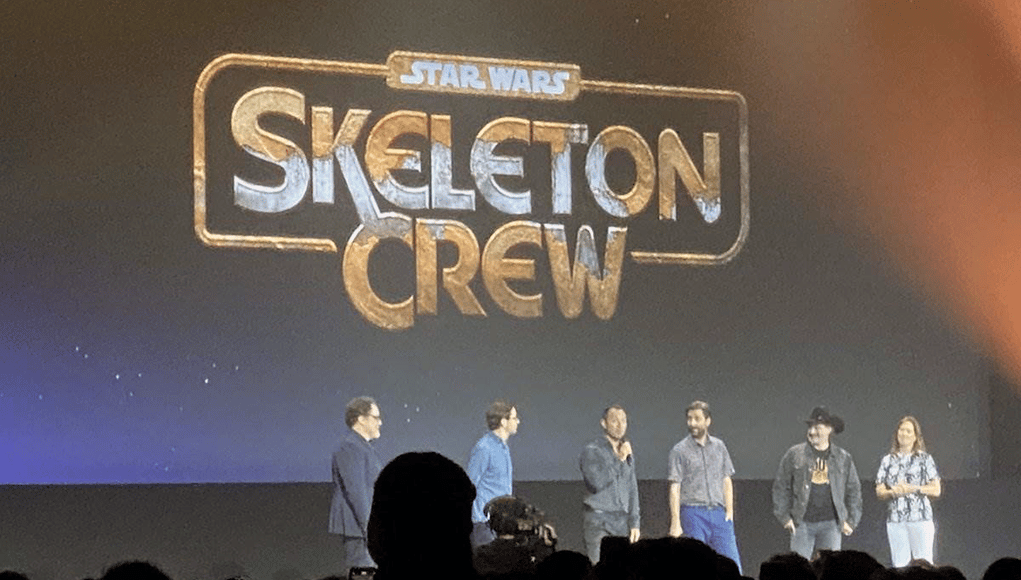 The Disney D23 Expo took place from September 9-11, 2022 at the Anaheim Convention Center in Anaheim, Calif. with news and announcements from the wonderful world of Star Wars and more.
With all the news coming from the expo, here is a breakdown of the Star Wars D23 announcements.
Andor Final Trailer
Following a special Star Wars D23 in-room recap video and chat about the series, Andor star Diego Luna revealed a new trailer for the highly-anticipated show, arriving September 21 on Disney+ with a three-episode premiere.
Star Wars: Bad Batch Returns
Clone Force 99 is back. Executive producer Dave Filoni confirmed that the second season of the animated series will arrive January 4, 2023, with a two-episode premiere on Disney+.
Star Wars: Tales of the Jedi Trailer Arrives
Announced at Star Wars Celebration Anaheim 2022, Star Wars: Tales of the Jedi is a six-part animated short series coming to Disney+. Dave Filoni confirmed during the Star Wars D23 panel that the series will arrive October 26, 2022, and debuted its first trailer, featuring looks at young Ahsoka Tano, an early Qui-Gon Jinn tale, and more.
Ashoka Production Images Revealed
Dave Filoni and Jon Favreau treated fans in attendance to select early, in-production images from Ahsoka, the upcoming Disney+ series starring Rosario Dawson as the wandering former Jedi. Ahsoka is set to arrive in 2023.
First Look at Star Wars: Skeleton Crew
Star Wars: Skeleton Crew will center around a group of children lost in space, and be set in the New Republic timeframe. Creators Jon Watts and Chris Ford joined Jon Favreau and Dave Filoni during the Star Wars D23 panel to present an in-room only first look at star Jude Law in the show — and also welcomed the actor onstage.
The Mandalorian Season 3 Trailer Dropped
The Mandalorian creator Jon Favreau, executive producer Dave Filoni, star Pedro Pascal, and more talked about the Disney+ series during the Star Wars D23 panel, premiering a teaser trailer for the long-awaited Season 3, premiering in 2023.
Star Wars: Young Jedi Adventures Reveal Cast Members
More Star Wars D23 news arrived when Jamaal Avery Jr. and Emma Berman were announced to voice Kai Brightsar and Nash Durango in the upcoming series Star Wars: Young Jedi Adventures. Kai Brightstar is a Jedi youngling who hopes to grow in the ways of the Force and follow in the footsteps of Master Yoda. Nash Durango is a pilot who befriends Kai and company, joining them on adventures across the galaxy. The animated series, set during the High Republic era, will arrive in 2023.