#59: Rogue One – A Star Wars Story Review
The Capes and Tights Podcast crew are back in the Star Wars Universe with episode 59. Gibran and Justin review and discuss Rogue One: A Star Wars Story.
The Capes and Tights Podcast crew are back in the Star Wars Universe with episode 59. Justin Soderberg and Gibran Graham review and discuss Rogue One: A Star Wars Story.
In a time of conflict, a group of unlikely heroes band together on a mission to steal the plans to the Death Star, the Empire's ultimate weapon of destruction. This key event in the Star Wars timeline brings together ordinary people who choose to do extraordinary things, and in doing so, become part of something greater than themselves.
Rogue One released on December 16, 2016 to the tune of $1.056 billion box office on a $265 million budget. The film was directed by Gareth Edwards (Godzilla) with a screenplay by Chris Weitz (Cinderella, The Golden Compass) and Tony Gilroy (Armageddon, Michael Clayton) based on a story by John Knoll and Gary Whitta (After Earth, The Book of Eli). The main cast consists of Felicity Jones as Jyn Erso, Diego Luna as Cassian Andor, Ben Mendelsohn as Orson Krennic, Donnie Yen as Chirrut Îmwe, Mads Mikkelsen as Galen Erso, Alan Tudyk as K-2SO, Riz Ahmed as Bodhi Rook, Jiang Wen as Baze Malbus, and Forest Whitaker as Saw Gerrera.
The film is the first installment of the Star Wars anthology series and takes place following Revenge of the Sith (2005) and prior to A New Hope (1977). It received two Academy Award nominations for Best Sound Mixing and Best Visual Effects.
Lucasfilm and Disney+ are set to release a prequel television series entailed, Andor. The series will focus around Luna's Cassian Andor character from the 2016 film. Genevieve O'Reilly, Stellan Skarsgård, Adria Arjona, Denise Gough, Kyle Soller, and Fiona Shaw also star.
In an era filled with danger, deception, and intrigue, Cassian will embark on the path that is destined to turn him into a Rebel hero.
The first season of Andor is scheduled to premiere on Disney+ on August 31, 2022, with its first two episodes. The rest of 12-episode season will release weekly. A second 12-episode season is in development, which will conclude the series and lead into the events of Rogue One.
Andor's first season will cover approximately a year in Cassian's life with the second season 12 episodes will cover four years—time jumping ahead every three episodes.
Episode #59: Rogue One – A Star Wars Story Review
'Pennywise: The Story of It' Documentary Review
Filmmaker John Campopiano had the undertaking of filming a documentary about how the It miniseries was created with Pennywise: The Story of It.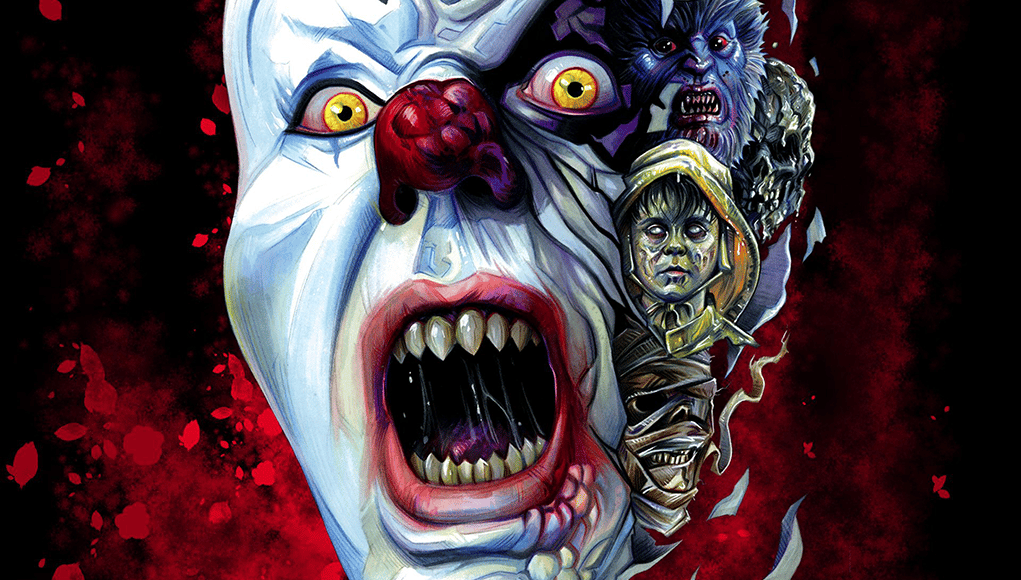 Filmmaker John Campopiano had the amazing undertaking of filming a documentary about how the 1990 It miniseries was created with his film Pennywise: The Story of It.
Growing up in Bangor, Maine the name Stephen King is well known. The author both grew up in the State of Maine and owns a very appealing house in Bangor. His West Broadway home is a popular tourist attraction from those King fans visiting from around the globe. In addition, us Mainers take pride his writing work, but also those films based on the source material. This includes the It miniseries which aired on ABC.
As a film fan I often wonder why something like It ends up on the small screen where there are far more rules, regulations and guidelines to uphold instead of a theatrical release. This along with many other questions are answered in Campopiano's Pennywise: The Story of It documentary.
Pennywise was released on October 3, 2021 to the streaming service ScreamBox as well as for digital download purchase. On October 24, 2021 the documentary released on Blu-ray and DVD around the world.
The film interviews classic actors from the original series, as well as those who worked on set. Going behind the scenes and learning from those who made the ABC series back in the late 1980s and early 1990s.
Campopiano and his directing partner Christopher Griffiths are able to capture the feelings of each actor with outstanding interviews and discussion. The pair adds fitting clips, shots and b-roll footage to really give you the additional information you seek when watching a documentary.
Being one of the few people in the world to have never read the book It, only recently watched the miniseries, and the reboot films, adding information to my viewing experience of those projects improves my overall experience. Some documentaries tend to give you only the information you may already know and just dub that over footage from the original source material. The people behind Pennywise: The Story of It gave you in depth information adding to my now love for the It franchise.
Campopiano has a real eye for making documentaries and Pennywise: The Story of It is a definitely must-watch for any horror, King or It fan.
You can watch the documentary via a free seven-day trail on ScreamBox or purchase it on Amazon.
Pennywise: The Story of It Trailer
#58: Thor: Love and Thunder Review
This week on the Capes and Tights Podcast, the crew discusses Thor: Love and Thunder now that the film has hit the Disney+ streaming service.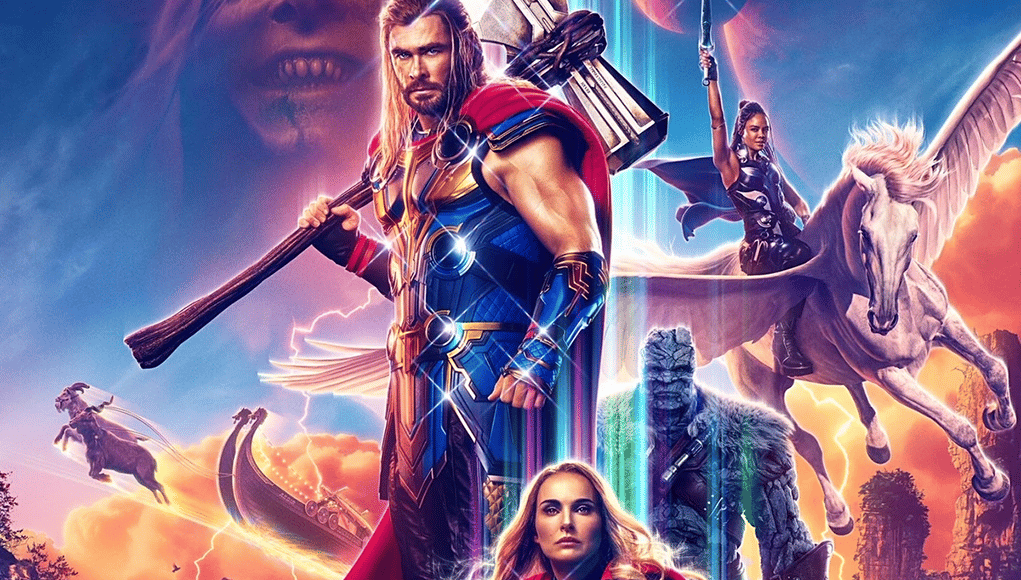 This week on the Capes and Tights Podcast, the crew discusses Thor: Love and Thunder now that the film has hit the Disney+ streaming service.
Joining the podcast this week is Justin Soderberg's wife, Taylor, to discuss the film. Taylor has become a huge fan of the Marvel Cinematic Universe over the past four years and is happy to add her input to the review.
Thor: Love and Thunder originally released in theaters on July 8, 2022 as the fourth Thor solo film, direct sequel to Thor: Ragnarok and the 29th film in the MCU. Love and Thunder is the sixth film in phase four and the Multiverse Saga. Only Black Panther: Wakanda Forever remains for phase four movies, before Ant-Man: Quantumania kicks off phase five in 2023.
The film was directed by Taika Waititi, who co-wrote the script with Jennifer Kaytin Robinson. Waititi also directed Thor: Ragnarok. Michael Giacchino and Nami Melumad handled the score. Thor: Love and Thunder has totaled $755.2 million in the box office as of this episode on a $250 million budget. The film received praise from critics for its light-hearted nature and Bale's performance, while criticism was aimed at the screenplay and tonal inconsistency, with many critics deeming the film inferior to Ragnarok.
Love and Thunder stars Chris Hemsworth as Thor alongside Christian Bale as Gorr The God Butcher, Tessa Thompson as Valkyrie, Jaimie Alexander as Lady Siff, Waititi as Korg, Russell Crowe as Zeus, and Natalie Portman as Jane Foster / The Mighty Thor.
The fourth Thor film was definitely not Ragnarok, but has multiple great qualities including the stellar performance of Bale as Gorr The God Butcher. This film is definitely not the worst Thor movie in the MCU, by far.
Listen to #58: Love and Thunder Review
'Nope' is an Intriguing Blockbuster Spectacle
Spoiler free review of Jordan Peele's Nope.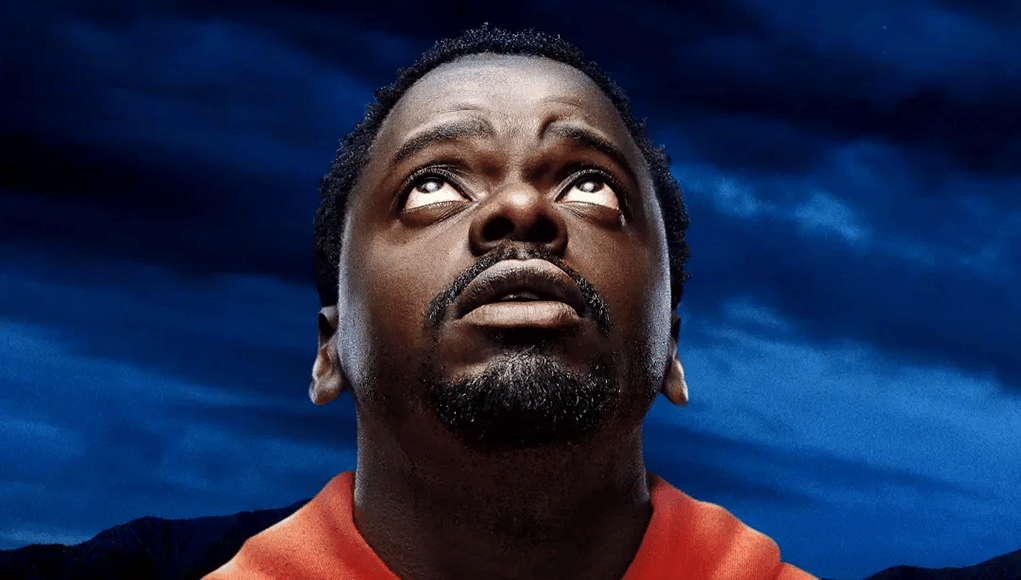 "Nope" is the third directorial effort from Jordan Peele, well known for his roles on Mad TV and Key & Peele, respectively. He has managed to dig a notch into the horror genre with his last two offerings, "Get Out" and "Us," offering more aggressive subtext in his projects, that are well shot, well written and most importantly well crafted for the audience.
It was obvious from the jump that the promotional materials, poster reveal and trailers were done very close to the vest in their efforts to keep us guessing what Nope was actually about. I will say that those on Reddit were, well…completely wrong, as was I.
I mean, at the core of this film, which stars the likes of Keke Palmer (Alice, Lightyear) and Daniel Kaluuya (Get Out, Black Panther), as a brother and sister team of Hollywood horse wranglers, is a love-letter to filmmakers, but most notably the crew behind the scenes.
If you're in the business, or just a hobbyist, you will find that there is a care given to recognize the work and talent of people that might never get anything other than a small credit in a rolling scroll once the audience has left the theater. Nope focuses on these people, highlights their abilities and you celebrate the victories and you mourn the failures with them. Shout out to that crew member wearing a "Northern Exposure" hat. I see you.
I'm not going to get into too much detail, because if I was, it would heavily spoil the experience, of which this is exactly that. A blockbuster spectacle. Nope kept me guessing, kept me laughing and really intrigued me in the direction it went. For the average movie fan, you will love it or hate it, depending on how it hits you, but if you're a critic or filmmaker, you will go in trying to analyze the picture. I will say that this film managed to make me forget about any analyzation while I was watching it and literally "sucked me into" the story.
Some great practical and digital fx (with this type of film, its unavoidable) and left enough on the table with questions that will offer up arguments and conversations for years to come with exactly what the subliminal meanings and undertones meant. A supporting cast that you fall in love with (nobody is annoying or meant to be) with my highlight being Michael Wincott (Along Came a Spider, Ghost in the Shell) with his gravel-like voice playing a seasoned cinematographer with one of the best moments in the entire film, *cue slow singing.*
Overall, I would have to say this is on par with Peele's previous projects, if not raised a bit higher in its "mass appeal". Nope might be my favorite of the three from a pure popcorn enjoyment factor. Tonal wise, less horror and more science fiction/comedy? If I had to pick two films it reminded me of in many ways, I'd say "Signs" meets "Jaws" and I loved every damn minute of it.
Before the spoilers get out, go see Nope for yourself. It's totally worth it.