LIVE at Bangor Comic and Toy Con
The Capes and Tights crew stream live on Facebook and YouTube at the Bangor Comic and Toy Con on Friday, October 1 starting at 1:00pm eastern.
The Capes and Tights crew stream live on Facebook and YouTube at the Bangor Comic and Toy Con on Friday, October 1 starting at 1:00pm eastern.
Adam Morrisette and Justin Soderberg will stream from the Bangor Mall at 663 Stillwater Blvd, Bangor, Maine while the first day of the comic and toy convention is underway. The two hosts will discuss the guests, artists and other vendors in attendance and much more.
The fun will kick-off at 1:00pm eastern and you can watch on Facebook or YouTube directly or even the video above! Streaming will be available a few minutes prior to 1:00pm.
The Bangor Comic and Toy Con spans from October 1-3. Hours of the convention are Friday, 12-7:00pm; Saturday, 10-7:00pm; and Sunday, 10-5:00pm.
Some of the celebrity guests in attendance are Noah Hathaway (Neverending Story), Brian O'Halloran (Clerks, Mallrats, Dogma), Jeff Anderson (Clerks, Dogma), Jason Mewes (Clerks, Mallrats, Dogma, Jay and Silent Bob), Judith Hoag (Teenage Mutant Ninja Turtles), Mick Foley (WWE), Bill Moseley (House of 1000 Corpses, The Devil's Rejects), Sherilyn Fenn (Twin Peaks, Shameless), Dana Snyder (Aqua Teen Hunger Force), and so much more!
Artists include Jim Lawson (TMNT), Steve Lavigne (TMNT), Ben Bishop (TMNT, The Last Ronin, Aggregate, Drawing Blood), Joseph Schmalke (Black Caravan, The Electric Black, Murder Hobo), Ryan G. Browne (Murder Hobo), Bob Tkacik (Good Boy Paws), and many more.
Listen back to Capes and Tights episode with Jay Cochran and Will Hesketh of the Bangor Comic and Toy Con.
Bishart Kids Club 2022 Quarter 2 Unboxing
The Bishart Kids Club is a monthly membership for fans, friends and foes of comic creator Ben Bishop. We open the second quarter of 2022 box.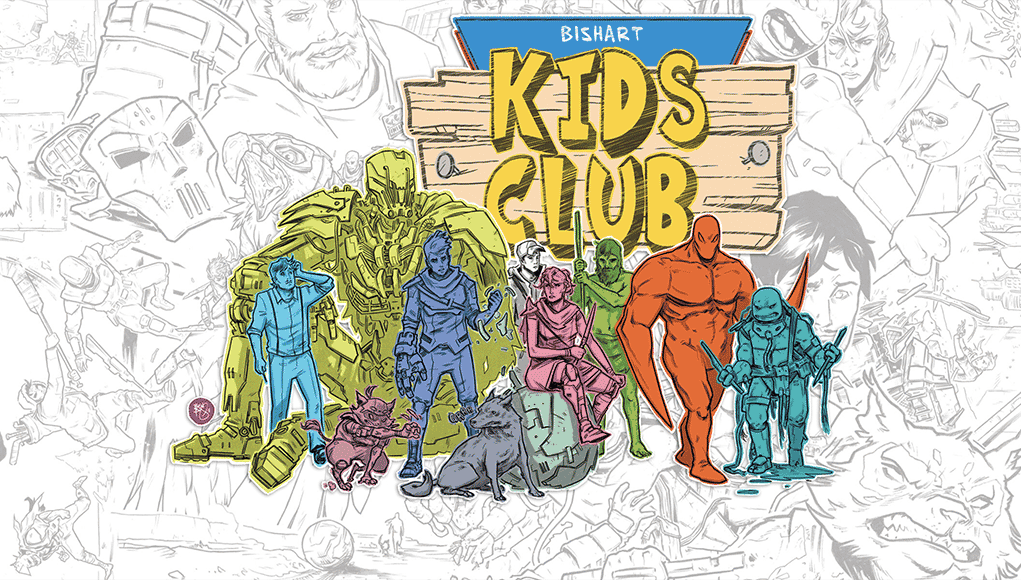 The Bishart Kids Club is a monthly membership for fans, friends and foes of comic creator Ben Bishop. Justin Soderberg unboxes the second quarter of 2022 box.
This quarter the BKC box includes a BKC "D.A.R.E." bumper sticker, BKC "Lowglow" sticker, The Last Ronin #3 Michelangelo design 11×17″ print, BKC Bishmania t-shirt, and "Oroku Hiroto" The Last Ronin bookshelf box.
As a bonus this quarter, Ben included an exclusive metal cover variant of The Last Ronin #5. This book is limited to only 250 copies and is only available to members of the Bishart Kids Club.
Check out the unboxing video above for more!
What is Bishart Kids Club
Established sometime around 2017 with a diehard handful of Ben's biggest supporters, the Bishart Kids Club today is constantly growing and evolving into something not even Ben could have predicted. Set up as a monthly recurring membership fee, with bisboxes full of club only exclusive items shipping quarterly, the very best part about the club, is the people within it…Between the incredible 24/7 members only group chat, exclusive club only comic variants, comic con meetups, dinners, studio visits and wing nights with group members from all over the world, real lifelong friendships among fellow collectors and comic fans have been born and the Bishkids have become a real family – warts and all, just like your real family!
How The Bishart Kids Club Works
Bishart Kids Club memberships range from $5 – $200 a month. Every single Bishkid is invited, and encouraged to be a part of the Bishart Kids Club members only group chat, receives a discount code for 10% – 20% off (depending on their level) for use on almost anything and everything in Ben's Bishstore, as well as at comic cons. Not only will Bishart Kids Club members get early access on Bishstore exclusive sale days, they also have a discounted price to begin with. In addition to your savings you'll also be given a free signed print anytime you see Ben at a show and be entered into every original art raffle he holds automatically, whether you buy a ticket or not!
Whats In The Box?
Every Bishkid $25 and up will receive a quarterly Bishbox every three months of active membership. Bishboxes are full of club only exclusive items with insanely low production runs that you can only get here, made specifically for each quarter's Bishbox. Bishkids are the only ones with access to what's inside and new members who may have missed out on previous boxes can sign into the members only shop, where they can individually grab past Bishbox exclusives while supplies last.
Who is Ben Bishop?
Bishop is a comic creator from Maine. Ben created the world's very first Split Decision Comic, The Aggregate. A comic that puts you in the drivers seat with four beginnings, seven endings and twenty-five choices in between. The Aggregate was nominated for a 2018 Ringo Award for best original graphic novel, the only self published book on the ballot. The Aggregate Book 2 is currently in production.
Ben is also the series artist on Kevin Eastman's (co-creator of the Teenage Mutant Ninja Turtles) newest comic, Drawing Blood. The second book in the Drawing Blood series is due out soon.
In addition to being a frequent cover artist for IDW Publishing's TMNT series, Ben was the artist for the TMNT Raphael Macro Series, Target R.
Throughout all this Ben has also been worked on characters like the Bloodshot for Valiant Entertainment, Savage Dragon for Image comics, Batman, Transformers, Gi Joe, and more.
Visit Ben's website at Bishart.net and follow him on Instagram and Twitter.
They're Too Old For This Shift in First 'Clerks III' Trailer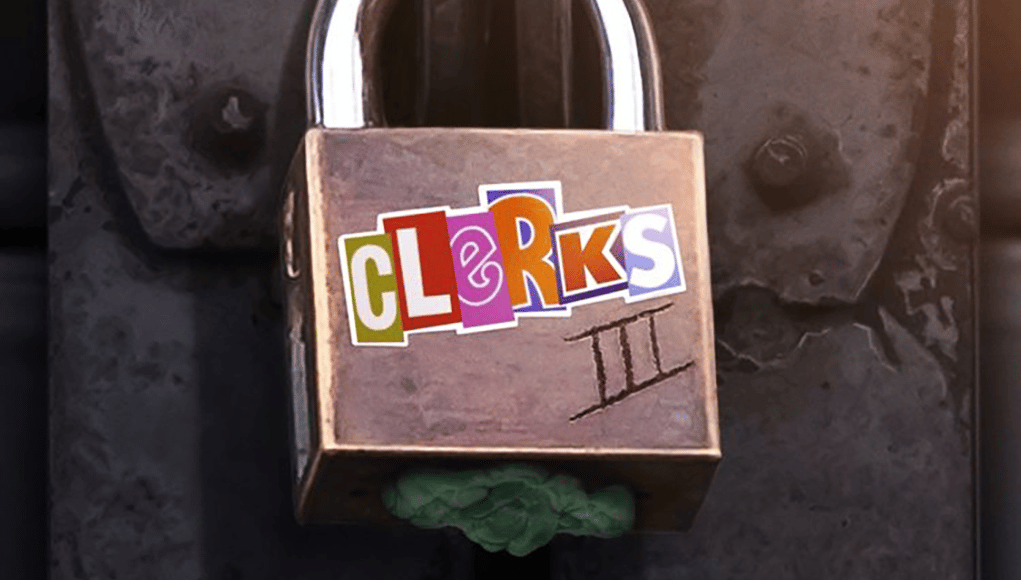 We return to Quick Stop Groceries with Dante Hicks and Randal Graves in Kevin Smith's new "Clerks III" trailer.
It's been 28 years since we were first introduced to the Quick Stop Groceries crew in "Clerks" and 16 years has gone by since the sequel, "Clerks 2." Now, Smith is back at it again wrapping up the trilogy.
After surviving a heart attack, Randal decides to make a movie with his friend Dante about their lives at the Quick Stop convenience store. A mashup of the real life story of writer and director of the film Kevin Smith. The plot was initially conceived as a film adaptation of Clerks: The Animated Series titled Clerks: Sell Out.
Brian O'Halloran returns as Randal, Jeff Anderson as Dante, Marilyn Ghigliotti as Veronica Loughran, Jason Mewes as Jay, and  Smith as Silent Bob from Clerks; while Rosario Dawson as Becky Scott, and Trevor Fehrman as Elias Grover from Clerks 2.
Of course filming took place in Red Bank, New Jersey, the hometown of Smith and the location of the infamous Quick Stop.
Smith has been working on the third film in the saga for quite a long time now and it only took 10 years to get it made. The film is based in the View Askewniverse in which all of Smith's films take place.
Clerks III releases in September 2022 and is set to run 94 minutes.
Clerks III Trailer
New Thor: Love and Thunder Trailer Released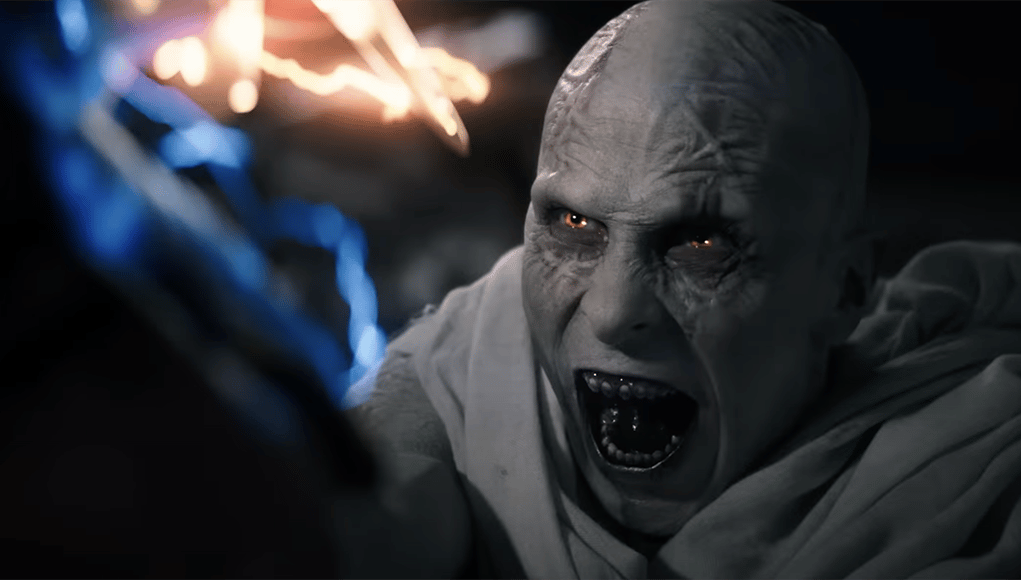 With less than a week remaining before the release of the latest Marvel Cinematic Universe film, Marvel releases a Thor: Love and Thunder trailer.
The last trailer before opening night features new footage from the film. Marvel entitled the teaser "Army" as it sees Thor (Chris Hemsworth) raising an army of gods, including Jane Foster as The Mighty Thor (Natalie Portman) to fight Gorr the God Butcher (Christian Bale).
In addition to Hemsworth, Portman and Bale, Thor: Love and Thunder stars Tessa Thompson, Jaimie Alexander, Taika Waititi, and Russell Crowe. The film is written and directed by Waititi, while Jennifer Kaytin Robinson joined as co-writer.
Thor 4 also will feature the Guardians of the Galaxy among others.
Disney's official press release also released the 12 songs featured in the film. Only Time (Enya); Welcome To The Jungle, Sweet Child O' Mine, November Rain, and Paradise City (Guns N' Roses); Old Spice Sea Chanty (Ginger Johnson); Fighting (Michael Raphael); Our Last Summer (ABBA); Family Affair (Mary J. Blige); Goodies (Ciara); Hey Ninny-Nonny (Taika Waititi); and Rainbow In The Dark (Dio).
Tickets are on-sale now and the film hits theaters on July 8, 2022. Until then watch Thor, Thor: The Dark World, Thor: Ragnarok and check out the Thor: Love and Thunder trailer below!
Thor: Love and Thunder Trailer