#39: Doctor Strange Review + Multiverse of Madness Preview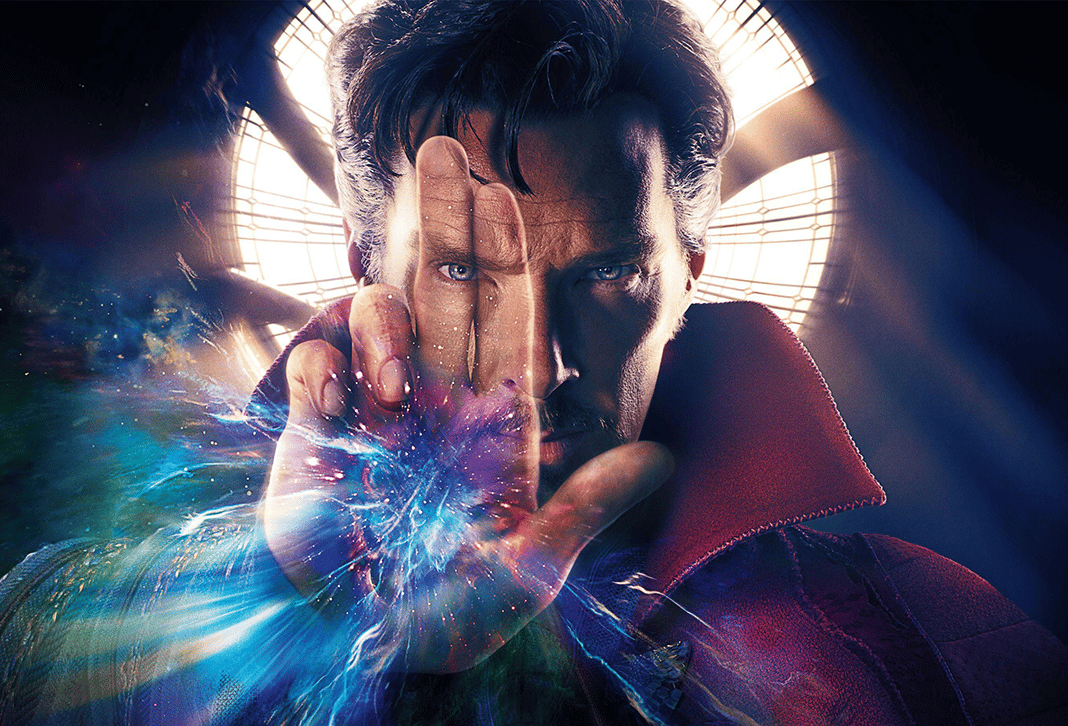 This week on Capes and Tights, the crew discusses Doctor Strange and give you a preview of Doctor Strange in the Multiverse of Madness.
While co-host Adam Morissette treks to his new home multiple states away, Capes and Tights welcomed guest co-host Paul Eaton of Galactic Comics and Collectibles to review the film and preview the upcoming sequel.
The first Strange film was released on November 4, 2016 with a box office success of $677.7 million on an estimated $165–236.6 million budget. Jon Spaihts, Scott Derrickson, and C. Robert Cargill were tabbed with writing the film, while Derrickson was in the director chair.
Michael Giacchino was in charge of the music. Giacchino has scored a number of Marvel Cinematic Universe films including the Spider-Man films and the upcoming Thor: Love and Thunder movie.
The 2016 movie starred Benedict Cumberbatch as Dr. Stephen Strange, Chiwetel Ejiofor as Karl Mordo, Rachel McAdams as Christine Palmer, Benedict Wong as Wong, Michael Stuhlbarg as Nicodemus West, Benjamin Bratt as Jonathan Pangborn, Scott Adkins as Lucian, and Tilda Swinton as the Ancient One.
Doctor Strange in the Multiverse of Madness is set to hit theaters on May 6, 2022. The sequel film was directed by Sam Raimi, penned by Michael Waldron, and music by the great Danny Elfman.
Cumberbatch, Ejiofor, McAdams, Wong, and Stuhlbarg return, while adding Elizabeth Olsen as Wanda Maximoff / Scarlet Witch, and Xochitl Gomez as America Chavez as confirmed cast members. Rumors have Patrick Stewart joining the cast, among others, but has not been confirmed.
Be sure to check out a past episode featuring a review of Spider-Man: No Way Home!
Need some back issues to fill a gap in your collection? Find comics here!
Tales of The Walking Dead Season 1 Preview
Tales of The Walking Dead's six-episode series debuts on August 14, 2022.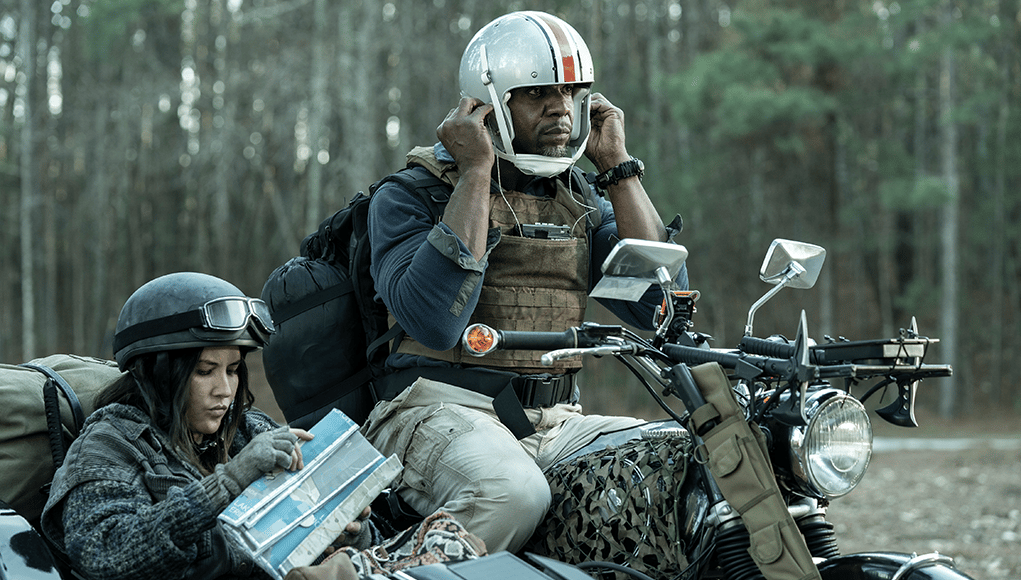 The world of The Walking Dead gets another spin-off this August on AMC with the premiere of Tales of The Walking Dead.
The latest Walking Dead show is an episodic anthology series based on new and existing characters within The Walking Dead universe on AMC that is set to premiere on AMC on August 14, 2022. Tales of the Walking Dead was created by Scott M. Gimple and Channing Powell.
The spin-off stars stars Anthony Edwards as Dr. Everett, Parker Posey as Blair, Jillian Bell as Gina, Terry Crews as Joe, Olivia Munn as Evie, Poppy Liu as Amy, Danny Ramirez as Eric, Daniella Pineda as Idalia, Jessie T. Usher as Devon, Samantha Morton as Dee / Alpha, Loan Chabanol, Embeth Davidtz, Gage Munroe, Lauren Glazier, and Matt Medrano.
The first two episodes are scheduled to premiere on AMC+ on August 14, as episodes are to stream on the service a week early from the second onward.
Tales of The Walking Dead is the fourth series based in this universe following spin-offs Fear the Walking Dead and The Walking Dead World Beyond.
What is The Walking Dead?
The Walking Dead is an America horror television universe which started as a single series on AMC in October 2010. The series is based on the comic book by Robert Kirkman, Tony Moore, and Charlie Adlard. The first issue of said comic book series released on Image Comics in October 2003 and ran until issue 193 in July 2019.
The comic book series focuses on Rick Grimes, a Kentucky deputy who is shot in the line of duty and awakens from a coma in a zombie apocalypse that has resulted in a state-wide quarantine. After joining with some other survivors, he gradually takes on the role of leader of a community as it struggles to survive the zombie apocalypse. The Walking Dead received the 2007 and 2010 Eisner Award for Best Continuing Series at San Diego Comic-Con International.
Grimes, played by Andrew Lincoln, was the focus of the hit television series for many years. Lincoln left the series in 2018 after appearing on 108 episodes. A new limited mini-series will release in 2023 focusing on Grimes and his television love interest Michonne.
Tales of The Walking Dead Trailer
#54: Steve Mardo – Comic Book Artist
The Capes and Tights Podcast welcomes Steve Mardo to the show for episode 54. Mardo is a comic book artist and creator from New England.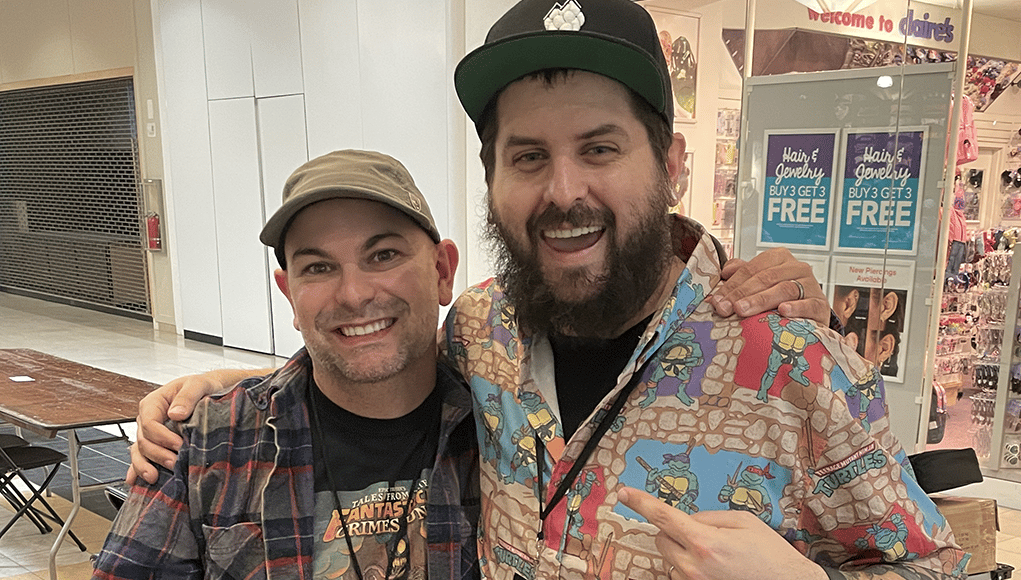 The Capes and Tights Podcast welcomes Steve Mardo to the show for episode 54. Mardo is a comic book artist and creator from New England.
Mardo is the artist for Black Caravan's Epic Tavern – Tales From The Fantastical Crime Unit from writer Shawn French with colors by Teenage Mutant Ninja Turtles legend Steve Lavigne. The one-shot is based off the Epic Tavern video game created by French and Hyperkinetic Studios, available in beta on Steam.
"Angel is a Centaur Foal." Hard-boiled detective Victor Marshall finds himself partnered with idealistic young necromancer Emilia Mortalis and her crew of undead animal pals to investigate the disappearance of a young centaur in this official adaptation of the video game Epic Tavern. The series follows the adventures of an overworked agency in the fantasy realm of Beor tasked with investigating crimes committed by supernatural and mythological creatures. Hidden within are clues for unlocking bonus content in Epic Tavern, including a new Final Boss battle and the most powerful artifact in the game.
Steve Mardo has also worked on Joseph Schmalke's Murder Hobo comic book and more. His work has also been used for the Bangor Comic and Toy Con's promotion poster in 2022. Look for more from Mardo coming in 2023 with projects yet-to-be announced. Steve will be at NecronomiCon in Providence, RI from August 18-21, as well as the 2022 Small Press Expo in Bethesda, Maryland from September 16-18.
Episode #54: Steve Mardo – Comic Book Artist
#53: David Harper Returns – SKTCHD and Off Panel
David Harper returns to the show to discuss comics, SKTCHD.com, Off Panel and more!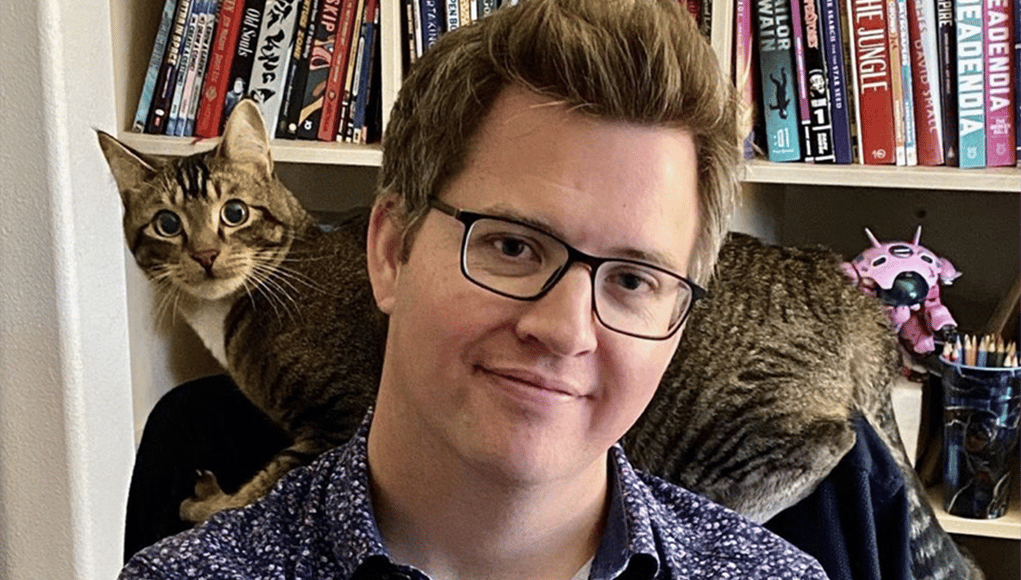 David Harper returns to the Capes and Tights Podcast for episode 53 to discuss the wonderful, crazy and sometimes downright confusing world of comic books. Harper is the founder and owner of SKTCHD and the Off Panel Podcast.
SKTCHD is a subscription based comic book site designed to approach comics and the world around them from a unique perspective, taking deeper, research-driven dives into the stories behind the comics and the people who make them. It is also meant to be a community of people who don't just want to look at the stories in comics, but extending into the ones that are just as interesting taking place outside of them. More than anything, it is a place where comics and their creators are celebrated, and where we're reminded that it takes a lot of people to make these stories we love.
Off Panel is a weekly comics interview podcast hosted by Harper that gets the story behind the stories and creators we love, as well as the broader comic book industry. David has hosted over 350 episodes with guests such as Brian K. Vaughn (Saga), James Tynion IV (Something Is Killing The Children, The Closet), Tillie Walden (Clementine), Charles Soule + Ryan Browne (Eight Billion Genies, Curse Words), Skottie Young (I Hate Fairyland, Twig), Chip Zdarsky (Public Domain, Daredevil), and many more.
Not only does David host comic book creators, Harper invites comic store owners, distributors and special guests to discuss the inner workings comic book sales. His podcast is truly an all encompassing comic show. If you are a fan of comic books, this podcast is a must listen.
The Capes and Tights crew discusses many comic book topics including single issue comics, digital comics, Substack, Patreon, a little basketball and so much more.
Harper hails from the great State of Alaska, he last appeared on the podcast back in episode 12.
David's long-form and in-depth pieces on his website are an excellent source for comic book knowledge. Subscribe today for a seven-day free trail and check out the content.
EPISODE #53: David Harper – SKTCHD and Off Panel