Living With The Walking Dead Exhibit Now Open in New York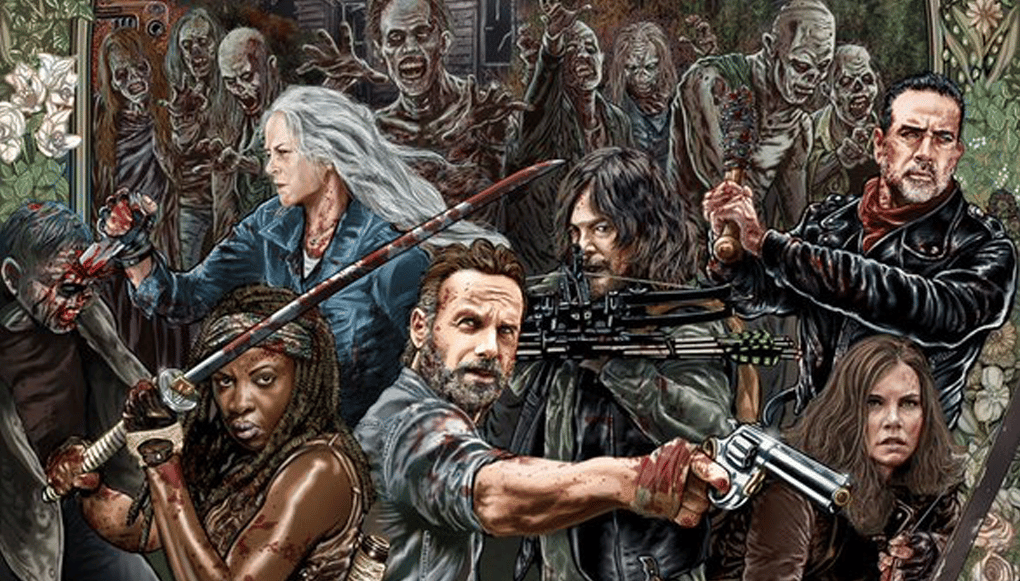 The Walking Dead television show premiered on our tv screens in 2010 and is finishing up the series nearly 12 years later. To celebrate the historic show, AMC is partnering with the Museum of Moving Images (MoMI) to bring you Living With The Walking Dead.
The latest MoMI exhibit opened on June 25 and will run till January 1, 2023 at their Queens, New York museum.
Living With The Walking Dead addresses the origins, production, fandom, and impact of The Walking Dead. The exhibit explores the television series, the comic book by Robert Kirkman that started it all, and the unique innovations it has contributed to depictions of the zombie apocalypse. You can expect to see original costumes and props, concept art, storyboards, scripts, and a wealth of prosthetic makeup used to transform cast members into vividly realized undead walkers.
The Walking Dead is one of the most watched television programs and has spun out a number of other series such as Fear The Walking Dead, and The World Beyond. New TWD programing including Isle of the Dead, Tales of the Walking Dead, and a yet-to-be titled series starring Daryl will all air over the next few years.
Kirkman's 193-run comic book at Image Comics was the bases for all these tv shows. The first issue released in 2003 and had an abrupt, but planned, ending during the summer of 2019. Other titles such as Negan Lives, Walking Dead: Alien, and Skybound X's Rick Grimes 2000 released over the past few years.
Clementine, a graphic novel by Eisner award winning Tillie Walden, released in June 2022 and has another two books planned.
Living With The Walking Dead gives TWD fans the ability to relive the comic and television series all over again. Expect this exhibit to be an experience you won't want to miss.
Reservations for the exhibit are required and can be made via the MoMI website. Look for our review of the exhibit following our visit this August.
Marvel Characters Confirmed For What If…? Season 2
The studio has given us an idea of which Marvel characters are expected to appear in the sophomore season.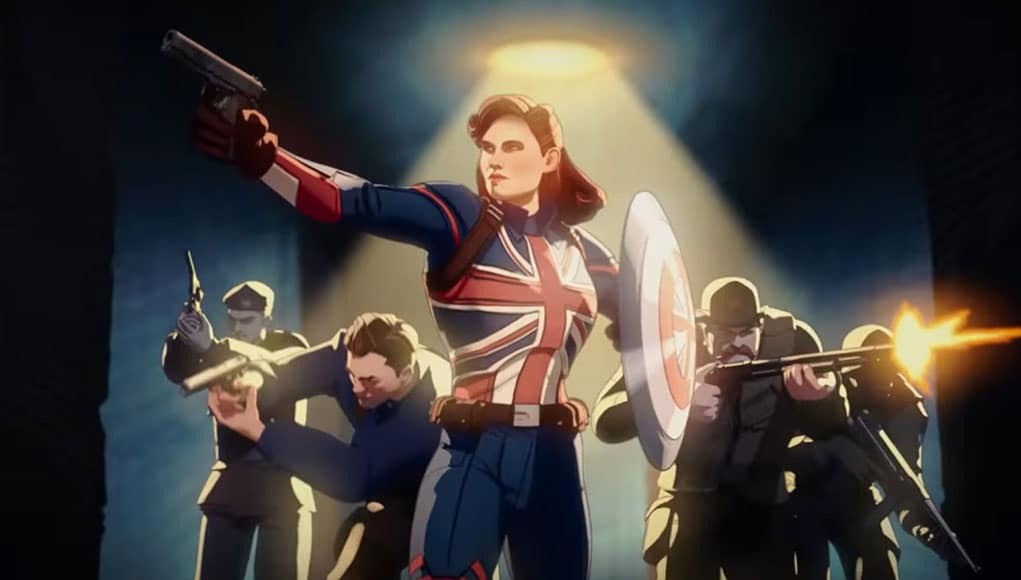 Marvel Studios announced at the San Diego Comic-Con what is in-store for the the second season of the hit animated series What If…?. The studio also announced the series has been renewed for a third season.
What If…? doesn't referenced much in the main Marvel Cinematic Universe, but did serve as the introduction to Captain Carter and gave us glimpses of the multiverse. Kevin Feige, President at Marvel Studios and Chief Creative Officer at Marvel, does recommend watching the series to get a grip on the entire MCU. This could just be him promoting all their content.
Season two is set to air early 2023 on Disney+ and the studio has now given us an idea of which Marvel characters are expected to appear in the sophomore season.
What If…? Voice Actors Confirmed
Of course What If…? wouldn't be the same without Jeffrey Wright's The Watcher, as the character acts as the narrator of the series. Returning from the first season is Hayley Atwell's Peggy Carter, Josh Keaton's Steve Rogers / Hydra Stomper, Mick Winger's Iron Man, Jeff Goldblum's Grandmaster, Taka Waititi's Korg, and Lake Bell's Black Widow. Joining the fray is Rachel Weisz as Melina Vostokoff, and Elizabeth Olsen as Scarlet Witch. Cynthia McWilliams will voice Gamora in an episode original slated for the first season which was moved to season two due to the pandemic.
Hela, Valkyrie, Bucky Barnes, Wenwu, Ying Li, Odin, The Great Protector, Ant-Man, Yondu, Young Peter Parker, Young Peter Quill, Ego, Shang-Chi, and Red Guardian will also appear in season two with unconfirmed voice actors.
What If…? originally boasted the inclusion of the main MCU characters reprising their roles in the animated series, but only a few ended up signing up. However, it is nice to see some voices will remain the same from season-to-season.
Marvel's What If…? has also spun out a series title Marvel Zombies. The first season will air sometime in the future and will pick up where the fifth episode of the first season left off. The show will be loosely based on the comic book limited series with the same name by Robert Kirkman (The Walking Dead, Invincible) and Sean Phillips (Pulp, Reckless).
TMNT Creators, Legends, Actors Ascending Upon Granite State Comicon
The entire creative team from The Last Ronin plus other TMNT creators will be signing autographs and taking photos.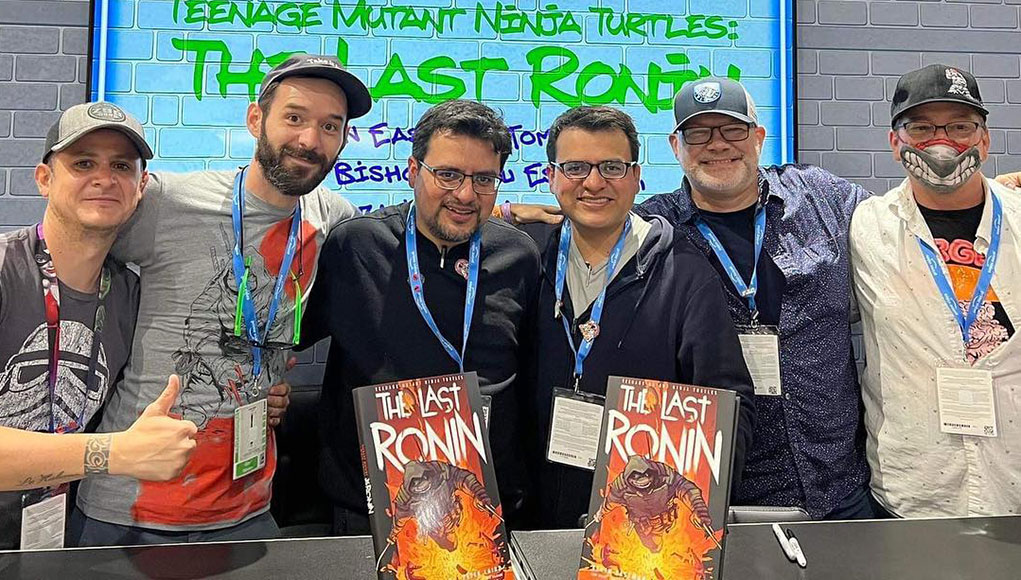 One benefit in attending comic conventions is meeting your favorite comic creators. Rarely do you get the opportunity to meet an entire creative team of a series. However, sometimes the comic gods shine upon you and if you're a TMNT fan this is a great opportunity.
TMNT: The Last Ronin Creative Team
The Granite State Comicon welcomes creators of TMNT: The Last Ronin to their 20th anniversary event. Writers Kevin Eastman and Tom Waltz; artists Esau Escorza, Isaac Escorza, and Ben Bishop; plus colorist Luis Antonio Delgado will be in attendance from September 16-18, 2022 in Manchester, N.H. at the DoubleTree by Hilton.
The Last Ronin wrapped up the five-issue miniseries in April. The hardcover trade released in June to widespread success landing the book on the New York Best Sellers list. The popularity of the miniseries allowed the creative team and IDW Publishing to announce a second limited TMNT series entitled "The Last Ronin: The Lost Years" at the San Diego Comic-Con in July. The first issue is set to release in November with Eastman, Waltz, Bishop, and Delgado returning.
Who is the Last Ronin? In a future, battle-ravaged New York City, a lone surviving Turtle embarks on a seemingly hopeless mission seeking justice for the family he lost. From legendary TMNT co-creators Eastman and Peter Laird, get ready for the final story of the Teenage Mutant Ninja Turtles, three decades in the making! What terrible events destroyed his family and left New York a crumbling, post-apocalyptic nightmare? All was revealed in this climactic Turtle tale that sees longtime friends becoming enemies and new allies emerging in the most unexpected places. Can the surviving Turtle triumph? You'll have to read the miniseries to find out which turtle ends up as The Last Ronin.
The series was such a hit, Magnus Edlund created an animated short featuring a very heart-wrenching scene from the series.
TMNT Comic Artists, Actors, Filmmakers
In addition to TLR creative team, TMNT creators such as comic book artists Mateus Santolouco, Jim Lawson, Steve Lavigne, and Freddie Williams II are attending Granite State Comicon with TMNT series showrunner and executive producer Ciro Nieli. Actors Judith Hoag (April in 1990 Teenage Mutant Ninja Turtles) and Greg Cipes (Mikey in TMNT series) will also be taking photos and signing autographs.
As a bonus, Teenage Mutant Ninja Turtles #1 negative prints used in production of the groundbreaking original series will be on display.
Eastman and Bishop will also join the rest of their Drawing Blood and Radically Rearranged Ronin Ragdolls creative team of David Avallone and Troy Little to sign the limited series.
If you are a fan of TMNT comics and films, attending Granite State Comicon is must. Tickets for the Giant-Size 20th Anniversary Con can be purchased at granitecon.com.
Spawn's Jamie Foxx Says Reboot Is Special
Jamie Foxx says the Spawn reboot is "special and original," compares film to The Joker.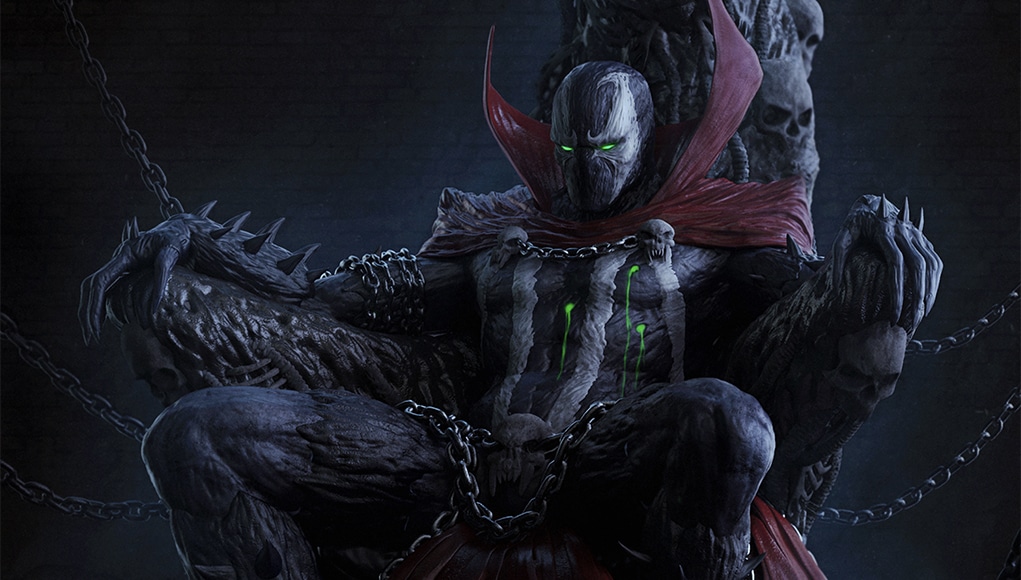 Word of a sequel has been swirling ever since the Spawn movie released in 1997. However, getting said film made has been nothing but difficult for Todd McFarlane. Now, Jamie Foxx says the reboot is "special and original," compares film to The Joker.
"I will tell you this. I talk to Todd and the thing is that we want to craft something that is so special because I remember seeing the first Spawn movies and then seeing the HBO versions and so we have something that is almost like an original, without giving too much away," Foxx said to ComicBook.com. "But it starts in a way that is so cool. And it's not big budget, you know? And that's what I love about it. It's sort of like how when they did The Joker. The Joker, yes, is here, but the story about this man who was in fire, it's the same with what we're doing with this. And so, we're just like, just getting this right, cooking it right, but staying in contact, keeping the energy going and when we lay it on you, there's gonna be some moments where you go "oh man." You've been watching everybody shoot their shot and now we're getting ready to shoot ours."
Rebooting Spawn has been in development hell since 1998. Things started moving in the right direction in 1996 when McFarlane announced he had completed the film's script. In July 2017, Blumhouse Productions confirmed their involvement with the film and McFarlane on-board to direct. May 2018, Foxx was reveal to be starring as the titular character, while Jeremy Renner (Avengers, The Town) would star as Detective Twitch. After a missed start date and the success of The Joker, the film restarted development. The reboot was set to go into production in 2020, but again was delayed due to the pandemic. In 2021, screenwriter Brian Tucker (Broken City) had been hired to rewrite McFarlane's screenplay. In July 2022, McFarlane said he has a big announcement coming up and is already teasing what's in store.
"I get it, because we're living in a weird time, in the pandemic, and nobody wants to say anything, because you don't know what's going to happen and whatever else," McFarlane explained. "But we as a collective team are doing what needs to be done to keep this moving. We put a little bit of pressure on ourselves to say, 'Can we have by midyear something really big and tangible to go public with?' Which is not only to backtrack on the people we've added, but to also say, 'And we sold it to a studio.' Something that's really tangible. That it's like we're not just farting around."
"I know when people don't get concrete names and information and stuff, and when I have to say, 'Stuff's happening," said McFarlane.
Spawn (1997) Was A Financial Success
While Spawn was a success with $87.9 million in the box office on a $45 million budget, the quality of the movie and fan reception wasn't so nice. On Rotten Tomatoes the film has a score of 17% based on reviews from 46 critics. The website's consensus states: "Spawn is an overbearing, over-violent film that adds little to the comic book adaptation genre."
The only bright side to Spawn was the acting of John Leguizamo (Ice Age, Chef) as Clown / Violator. However, McFarlane did pave the way for the more dark and gritty comic book movies.
The fact that McFarlane and Foxx are even talking to the media about the project is a good sign things are moving along. Rebooting Spawn starring a classic comic book character by one of the great comic book minds of our generation is going to be worth the wait.
Stay tuned to Capes and Tights for any more updates on the Spawn front.