'Nope' is an Intriguing Blockbuster Spectacle
Spoiler free review of Jordan Peele's Nope.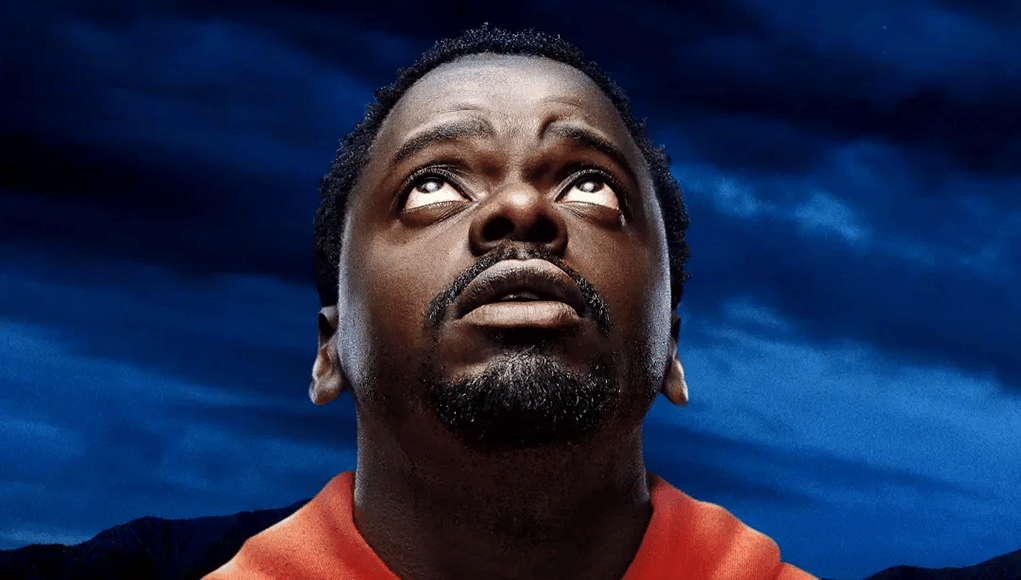 "Nope" is the third directorial effort from Jordan Peele, well known for his roles on Mad TV and Key & Peele, respectively. He has managed to dig a notch into the horror genre with his last two offerings, "Get Out" and "Us," offering more aggressive subtext in his projects, that are well shot, well written and most importantly well crafted for the audience.
It was obvious from the jump that the promotional materials, poster reveal and trailers were done very close to the vest in their efforts to keep us guessing what Nope was actually about. I will say that those on Reddit were, well…completely wrong, as was I.
I mean, at the core of this film, which stars the likes of Keke Palmer (Alice, Lightyear) and Daniel Kaluuya (Get Out, Black Panther), as a brother and sister team of Hollywood horse wranglers, is a love-letter to filmmakers, but most notably the crew behind the scenes.
If you're in the business, or just a hobbyist, you will find that there is a care given to recognize the work and talent of people that might never get anything other than a small credit in a rolling scroll once the audience has left the theater. Nope focuses on these people, highlights their abilities and you celebrate the victories and you mourn the failures with them. Shout out to that crew member wearing a "Northern Exposure" hat. I see you.
I'm not going to get into too much detail, because if I was, it would heavily spoil the experience, of which this is exactly that. A blockbuster spectacle. Nope kept me guessing, kept me laughing and really intrigued me in the direction it went. For the average movie fan, you will love it or hate it, depending on how it hits you, but if you're a critic or filmmaker, you will go in trying to analyze the picture. I will say that this film managed to make me forget about any analyzation while I was watching it and literally "sucked me into" the story.
Some great practical and digital fx (with this type of film, its unavoidable) and left enough on the table with questions that will offer up arguments and conversations for years to come with exactly what the subliminal meanings and undertones meant. A supporting cast that you fall in love with (nobody is annoying or meant to be) with my highlight being Michael Wincott (Along Came a Spider, Ghost in the Shell) with his gravel-like voice playing a seasoned cinematographer with one of the best moments in the entire film, *cue slow singing.*
Overall, I would have to say this is on par with Peele's previous projects, if not raised a bit higher in its "mass appeal". Nope might be my favorite of the three from a pure popcorn enjoyment factor. Tonal wise, less horror and more science fiction/comedy? If I had to pick two films it reminded me of in many ways, I'd say "Signs" meets "Jaws" and I loved every damn minute of it.
Before the spoilers get out, go see Nope for yourself. It's totally worth it.
Seven Years In Darkness Exclusive Variant Now Available
Store exclusive variant cover of Seven Years In Darkness is now available at Galactic Comics.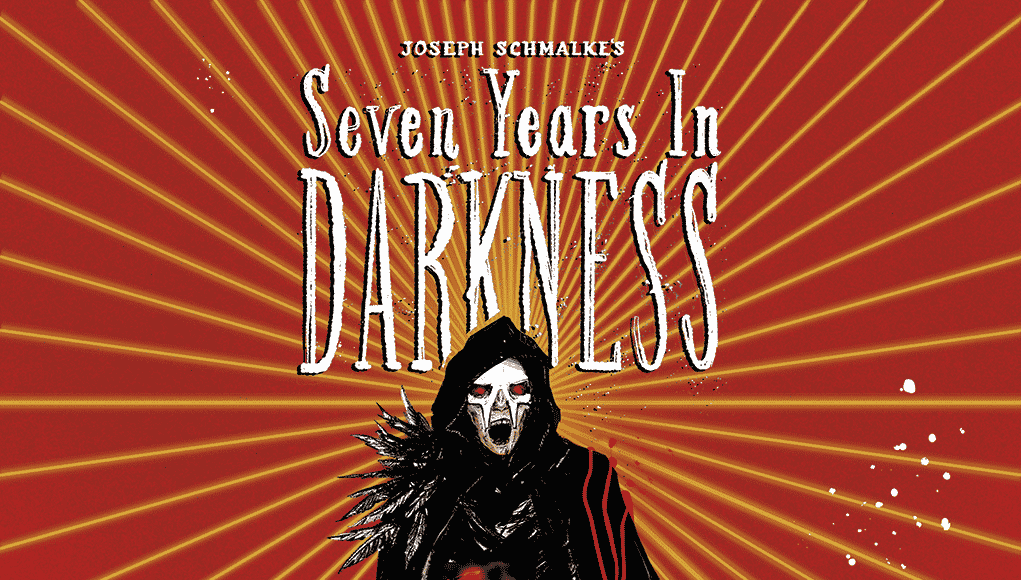 Galactic Comic and Collectibles and Capes and Tights have teamed up for a store exclusive variant of Joseph Schmalke's Seven Years In Darkness and it's now available!
Seventy-two children are conscripted to the Academy of Black Magic for seven years where they'll study the dark arts in a setting devoid of the sun. Only seven will survive to see daylight again.
The first issue of Seven Years In Darkness regular cover released in June. Limited to roughly 4,000 copies, the book is a deviation from his normal avenue of release, he self-published issue one. Joe has typically released his books via his Black Caravan imprint at Scout Comics.
A number of variant covers have been released already, but now you can own a copy of the exclusive store variant limited to 75 regular variant covers and 25 metal variant covers. This store variant is a partnership between Capes and Tights and our local comic book shop Galactic Comics and Collectibles in Bangor, Maine.
Our stunning cover was a product of the great Bob Tkacik, also of Maine. Tkacik is currently working on his crowd-funded book, Good Boy Paws, but has also draw covers for IDW, Aftershock, and Black Caravan. Bob linked up with Hanahan Comics in Charleston, South Carolina for a store exclusive variant cover of the smash-hit Teenage Mutant Ninja Turtles: The Last Ronin in 2020.
The exclusive Seven Years In Darkness store variant is only available in person at Galactic Comics and Collectibles at 547 Hammond Street, Bangor, Maine or via the Galactic online store. This limited amount of 100 copies will go quickly, so get yours while you can!
'Grim' Delivers a Beautiful Take on the Afterlife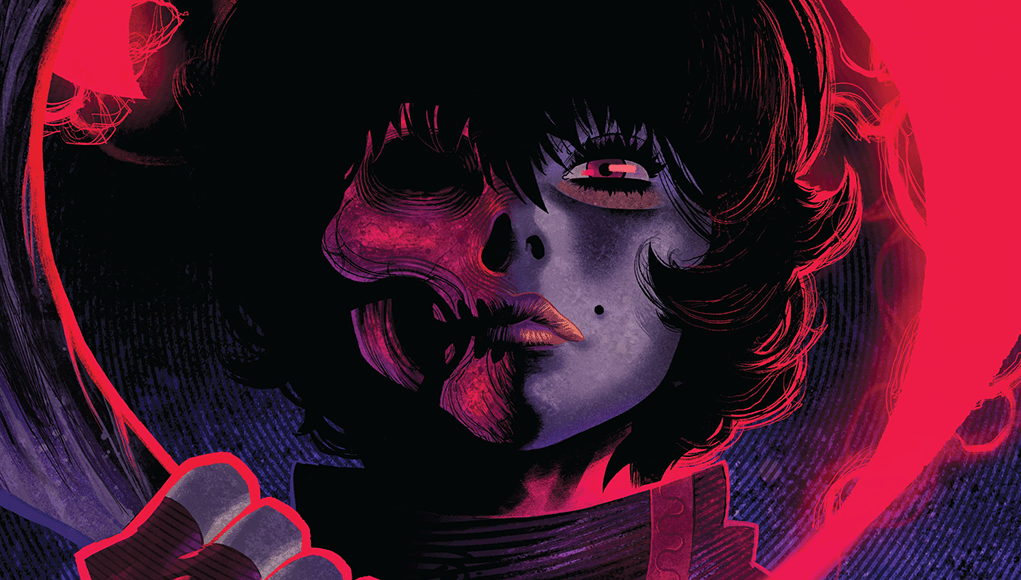 When reading comics based in the afterlife, it always seems so "Grim." However, the latest BOOM! Studios release gives us a beautiful take on a familiar story.
Jessica Harrow is dead. But her journey has only just begun! Discover the world of the afterlife, where Jessica has been recruited as a Reaper, tasked with ferrying countless souls to their final destination. But unlike the rest of the Reapers, she has no memory of what killed her and put her into this predicament. In order to unravel the mystery of her own demise, she'll have to solve an even bigger one – where is the actual Grim Reaper?
Written by Stephanie Phillips (Harley Quinn, Wonder Woman) with art by Flaviano (New Mutants), colors by Rico Renzi (Spider-Gwen), and lettering by Tom Napolitano (The Joker, We Have Demons), Grim tells the story of a young woman with a macabre job and a mysterious death to solve…her own!
The Grim Details
The use of color pencil style artwork by Flaviano and the great pace of story telling by Phillips pushes you to turn the page and wanting more story. Lettering by Napolitano at the start of issue one is outstanding. The lyrics of songs playing has you hearing the comic book while reading the lines. The design works wonders.
Phillips tosses in a few jokes for comedy relief in what should be a serious horror book that gives the comic balance. The colors by Renzi have drastic changes that work well with the change of locations.
Grim has been a smash hit already with nearly 75,000 copies of the first issue being sold with an immediate allocation of a second printing only a week later. Since then issue one has gone into a third printing and the second issue has been released. A fourth printing is set to hit local comic book shops on July 20.
Issue one features main cover art by series artist Flaviano, and variant cover art by acclaimed artists Jenny Frison (Wonder Woman), Mike Del Mundo (Thor), Dave Johnson (Superman), and Jae Lee (Dune: House Atreides) with June Chung.
The series is setup amazing as a comic book, but has huge potential for Hollywood as a feature film or television series. Only time will tell!
Read the first two issues of Grim via ComiXology.
More James Tynion IV Horror Lurks in 'The Closet'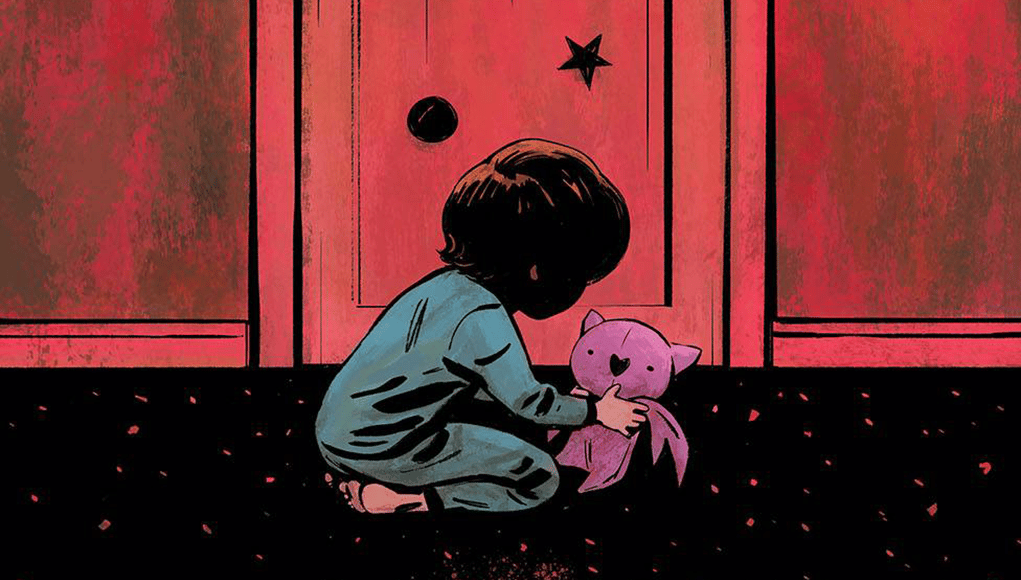 The monster hiding in the closet has been a longtime childhood fear, but James Tynion IV and Gavin Fullteron definitely brought the horror to adulthood in this comic.
Thom is moving cross-country with his family and dragging the past along with them. His son, Jamie, is seeing monsters in the bedroom closet and will not let them go.
Stress is mounting with the upcoming move and consent bickering of mom and dad. In the mix is a literal monster in the closet that no one believes is real. Even as an adult there are times the dark can be equally as horrifying as anything. This book allows you to understand the fear in Jamie's mind.
Each horror book Tynion IV writes seems to have a constant artistic style, even though he has different creative teams on each of his books. That says a lot about the work of Fullerton in this book. The Closet easily appeals to fans of Tynion's hit series Something Is Killing the Children and The Nice House on The Lake.
The design of said monster in the closet is unique, simple and menacing. The visual aspects of lighting and the closet give you an eerie and uneasy feeling.
Issue one gives you a ton of comic as it is one-third of the series story and still was able to give you what you need in a first issue. The three-part series is something that Tynion enjoys and is known for in the past with Eugenic, Cognetic, and Memetic.
The Closet was written by Tynion (Something Is Killing The Children, The Department of Truth) with art by Fullerton (Bog Bodies, Bags), colors by Chris O'Halloran, and lettering by Tom Napolitano.
Tynion first released this series on his Substack. As with most of Tynion's work, this series has real potential for adaptation for the screen.
Pick-up the first issue of The Closet at your local comic book shop and grab the second issue coming to your LCS on July 6, 2022. If digital is more your thing, check out the series on ComiXology.