DC League of Super-Pets Preview
DC League of Super-Pets hits theaters on July 29 starring Dwayne Johnson, Kevin Hart, and more!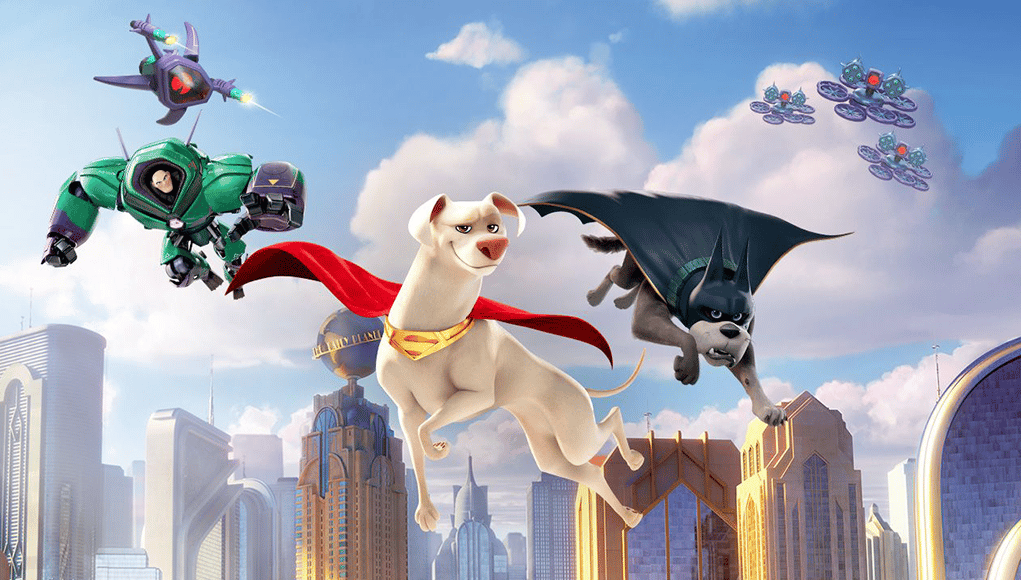 A brand new DC Comics film is set to hit theaters on July 29, but it's not the comic book film you would expect. DC League of Super-Pets is a CGI superhero comedy based on the DC team of super-powered animals Legion of Super-Pets.
Krypto the Super-Dog and Superman are inseparable best friends, sharing the same superpowers and fighting crime side by side in Metropolis. However, Krypto must master his own powers for a rescue mission when Superman is kidnapped.
DC League of Super-Pets was directed by Jared Stern who co-wrote it with John Whittington. The film stars the voices of Dwayne Johnson as Krypto / Bark Kent / Superdog, Kevin Hart as Ace / Bat-Hound, John Krasinski as Kal-El / Clark Kent / Superman, Keanu Reeves as Bruce Wayne / Batman with Kate McKinnon, Vanessa Bayer, Natasha Lyonne, Diego Luna, Thomas Middleditch, and Ben Schwartz.
The Legion of Super-Pets first appeared in Adventure Comics #293 (February 1962) by writer Jerry Siegel and artist Curt Swan. However, only Krypto the Superdog, who first appeared in Adventure Comics #210 (March 1955), is the only pet featured in this film who was part of the original line-up.
Stern and Whittington have experience working on CGI films as they teamed-up on writing The Lego Batman Movie and The Lego Ninjago Movie. DC League of Super-Pets is Stern's theatrical directorial debut.
Animal Logic in Vancouver, Canada was responsible for the animation, which also provided animation for the Warner Animation Group's The Lego Movie series.
DC League of Super-Pets was originally set to be released in theaters on May 21.2021. However, the film got pushed back to May 20 before landing on July 29 due to the COVID-19 pandemic. The film will hit HBO Max streaming 45 days following the theatrical release.
DC LEAGUE OF SUPER-PETS TRAILER
DC Movies To Have 10-Year Plan Similar to MCU
David Zaslav announces a plan to create a DC movies universe over 10-year plan similar to Marvel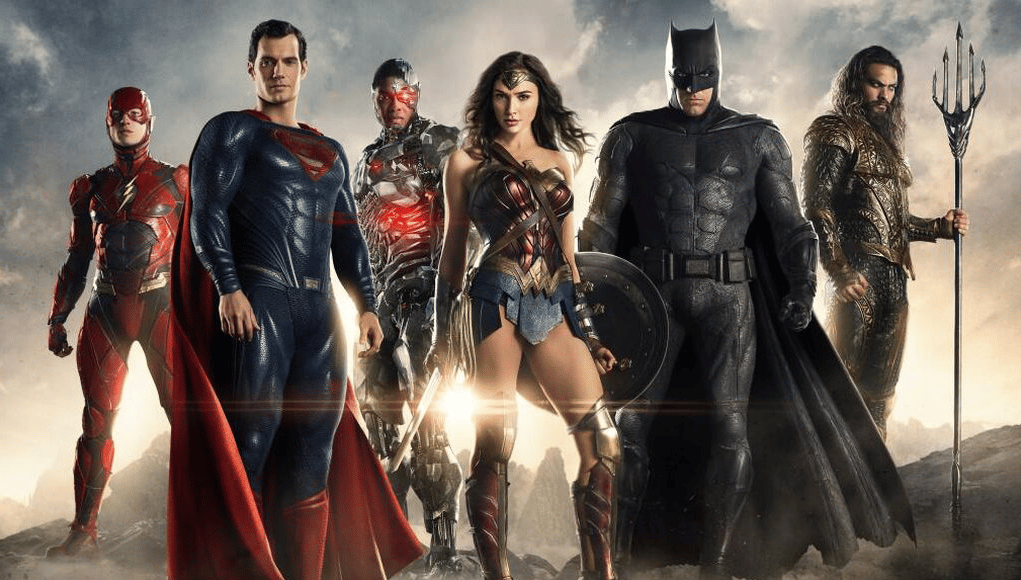 Only days removed from the announcement of the cancellation of Batgirl the DC movies universe will get a 10-year plan similar to the Marvel Cinematic Universe, Warner Bros. Discovery CEO David Zaslav told investors on Thursday during the second quarter earnings call.
Warner Bros. Discovery has some of the most popular comic book characters in the world at their fingertips and want to make sure to make quality films and television shows. "You look at Batman, Superman, Wonder Woman, Aquaman — these are brands that are known everywhere in the world," said the CEO.
The 10-year plan is expected to act as a "reset" of the DC movies universe taking a page from the MCU. "We have done a reset. We've restructured the business where we are going to focus, where there is going to be a team with a 10-year plan focusing just on DC. We believe we can build a much more sustainable business." Zaslav said during the call.
Disney has had major success with the MCU over the past 14 years and doesn't seem to be slowing down. DC movies have seemed to struggle to find the cohesiveness many viewers want in their films. This is what the 10-year plan of a DC movies universe could change. "It's very similar to the structure Alan Horn, Bob Iger, and Kevin Feige put together very effectively at Disney. We think we can build a much stronger, sustainable growth business out of DC," said Zaslav. "As part of that, we are going to focus on quality. We are not going to release any film before it's ready."
Zaslav didn't call out the quality of the Batgirl film directly, but hinted at the idea of making films to be directly released on a streaming platform is not as profitable and successful as those films hitting theaters around the world. "We've seen, luckily, by having access now to all the data, how direct-to-streaming movies perform," Zaslav said. "And our conclusion is that expensive direct-to-streaming movies … is no comparison to what happens when you launch a film in the motion picture, in the theaters."
Warner Bros. has attempted to create a cinematic universe with the DC Extended Universe, but never really found the traction to compete with what the MCU has accomplished. Most fringe comic book movie fans can't seem to easily figure out which movies exist in the same universe and which are not.
Current DC Movies and The Future
Zaslav touted the upcoming DC movies to be released in 2022 and 2023 including Black Adam (2022), Shazam! Fury of the Gods (2022), Aquaman and the Lost Kingdom (2023) and The Flash (2023). This would give us the idea this 10-year plan will either start with said films or following the release of these films. There has been rumors of a delay on the release of the latter three films in that list. Additionally, this does not mean we won't see news of films being scrapped or moved in the coming months, especially surrounding The Flash and the films star Ezra Miller.
Other projects already announced include Blue Beetle (2023), The Batman sequel, Joker: Folie à Deux, Wonder Woman 3, as well as the second season of Peacemaker.
The big takeaway from Thursdays earnings call is that Zaslav believes they can do better with DC movies and all major films will be released theatrically. "We think that we could build a long-term, much stronger, sustainable growth business out of DC," Zaslav said.
DC movies are in for a change and we will keep an eye on what this may look like in the future. Be sure to follow Capes and Tights on Facebook, Instagram and Twitter to keep up-to-date on the wonderful world geek culture.
Every Upcoming DC Comics TV and Film Project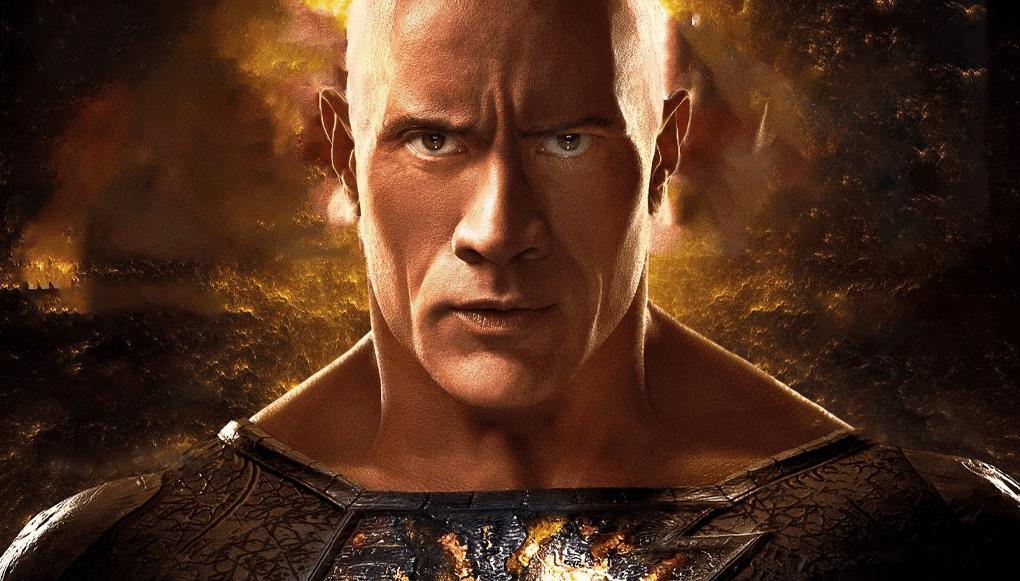 The DC Comics Universe of films is quite confusing to all of us at the moment. However, Warner Bros. is working on finding a new head  to focus on the future, a new Kevin Feige type person.
Updated: August 3, 2022
Here is every DC Comics project we can expect in the near future.
The Sandman (August 5, 2022)
Upon escaping after decades of imprisonment by a mortal wizard, Dream, the personification of dreams, sets about to reclaim his lost equipment.
The series was developed by Neil Gaiman, David S. Goyer, and Allan Heinberg for the streaming service Netflix. It stars Tom Sturridge as Dream, with Gwendoline Christie, Vivienne Acheampong, Boyd Holbrook, Charles Dance, Asim Chaudhry, and Sanjeev Bhaskar in supporting roles.
Black Adam (October 21, 2022)
Nearly 5,000 years after he was bestowed with the almighty powers of the Egyptian gods-and imprisoned just as quickly-Black Adam is freed from his earthly tomb, ready to unleash his unique form of justice on the modern world.
Directed by Jaume Collet-Serra and written by Adam Sztykiel, Rory Haines, and Sohrab Noshirvani, the film stars Dwayne Johnson as Teth-Adam / Black Adam alongside Aldis Hodge, Noah Centineo, Sarah Shahi, Marwan Kenzari, Quintessa Swindell, Bodhi Sabongui, and Pierce Brosnan.
Shazam! Fury of the Gods (December 21, 2022)
The sequel to the 2019 Shazam! film. Plot details are not yet known.
It is directed by David F. Sandberg from a screenplay by Henry Gayden and Chris Morgan. The film will star Zachary Levi, Asher Angel, Jack Dylan Grazer, Djimon Hounsou, Rachel Zegler, Helen Mirren, and Lucy Liu.
Batgirl (TBA 2022)
Based upon the popular DC Comics character, Barbara Gordon dons the guise of Batgirl to fight crime. This film was originally set to be released on HBO Max, but rumors are abound the film may unlikely move to a theatrical release.
The film is being directed by Adil El Arbi and Bilall Fallah from a screenplay by Christina Hodson, and stars Leslie Grace as Barbara Gordon alongside J. K. Simmons, Brendan Fraser, Jacob Scipio, Michael Keaton, and Ivory Aquino.
This film has been scrapped by Warner Bros. Discovery.
Titans – Season 4 (TBA 2022)
A team of young superheroes combat evil and other perils with a fourth season expected to release sometime in 2022 on HBO Max.
Doom Patrol – Season 4 (TBA 2022)
The adventures of an idealistic mad scientist and his field team of superpowered outcasts. Season 4 of this DC Comics show is expected on HBO Max in 2022.
Aquaman and the Lost Kingdom (March 17, 2023)
Not much is known about the sequel to Aquaman. Although reports swirled the internet about Amber Heard being cut from the film, this has now been known as a false report. Time will tell.
The film is directed by James Wan from a screenplay written by David Leslie Johnson-McGoldrick, and stars Jason Momoa as Arthur Curry / Aquaman alongside Heard, Willem Dafoe, Patrick Wilson, Dolph Lundgren, Yahya Abdul-Mateen II, Temuera Morrison, and Nicole Kidman.
The Flash (June 23, 2023)
Barry Allen travels back in time to prevent his mother's murder, which brings unintended consequences to his timeline. Ezra Miller is still set to star in this film, even with his current struggles with the law. Warner Bros. and DC Comics said to have been moving on from Miller after this film releases.
The film is directed by Andy Muschietti from a screenplay by Christina Hodson and stars Miller as Barry Allen / The Flash alongside Ron Livingston, Michael Keaton, Kiersey Clemons, Michael Shannon, Antje Traue, Sasha Calle, and Ben Affleck.
Blue Beetle (August 18, 2023)
A Mexican teenager finds an alien beetle that gives him superpowered armor. This DC Comics film is expected to be out in 2023.
The film is being directed by Angel Manuel Soto from a screenplay by Gareth Dunnet-Alcocer, and stars Xolo Maridueña as Reyes alongside Bruna Marquezine, Belissa Escobedo, George Lopez, Adriana Barraza, Elpidia Carrillo, Damián Alcázar, Raoul Trujillo, and Susan Sarandon.
Gotham Knights (TBA 2023)
In the wake of Bruce Wayne's death, his rebellious adopted son forges an unlikely alliance with the children of Batman's enemies when they are all framed for the murder and attempt to clear their names. The show will air on The CW.
Gotham Knights was created by James Stoteraux, Natalie Abrams, and Chad Fiveash. Starring Oscar Morgan, Fallon Smythe, Tyler DiChiara, Olivia Rose Keegan, Navia Robinson, Misha Collins, Anna Lore, and Rahart Adams.
Peacemaker – Season 2 (TBA 2023)
The popular The Suicide Squad spin-off, Peacemaker, will return for a second season sometime in 2023. James Gunn is back onboard to direct, but will also be writing each episode. It will once again air on HBO Max.
Joker: Folie à Deux (October 4, 2024)
The sequel to the 2019 Joker film was officially confirmed to be in development with Todd Phillips serving as director with a script he co-wrote with Scott Silver. Lady Gaga reportedly was in negotiations to star alongside Joaquin Phoenix as Harley Quinn, and it was also reported that the film would be a movie musical.
TBA or In Development
Wonder Woman 3
Zatanna
Hourman
Static Shock
Superman TV Series/Movie
Justice League Dark TV Series/Movie
Amanda Waller Series (TV)
Green Lantern Corps (TV)
Gotham PD/Arkham (TV)
The Penguin (TV)
DC Super Hero High (TV)
Dead Boy Detectives (TV)
Constantine (TV)
Madame X (TV)
Aqualad (TV)
Dead Boy Detectives (Vertigo)
Sweet Tooth – Season 2 (Vertigo)
The Boys – Season 4 (WildStorm)
The Boys Presents: Varsity (WildStorm)
DC's $90 Million 'Batgirl' Film Not Releasing
Warner Bros. Discovery decides to move-on from releasing nearly done 'Batgirl' movie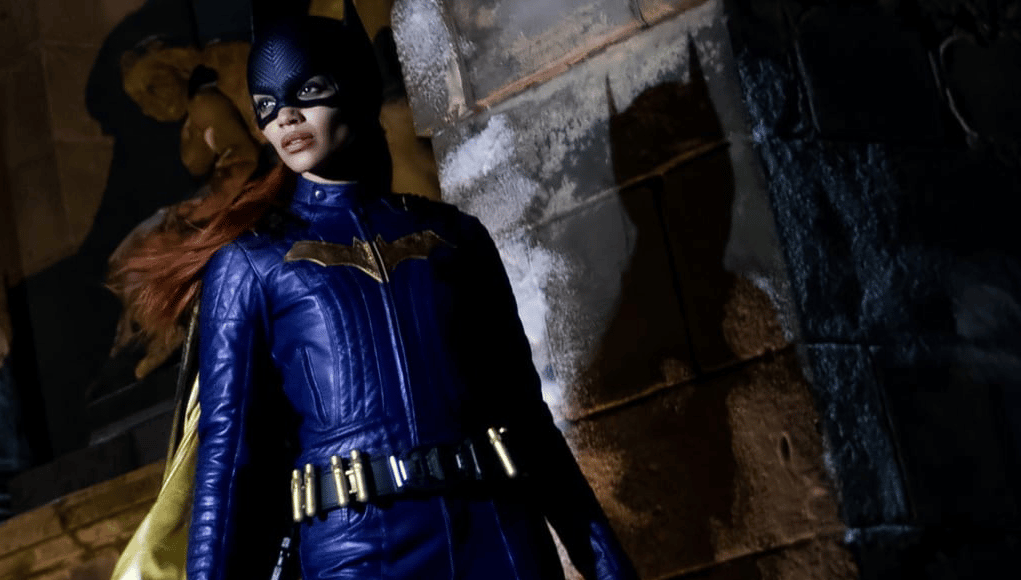 Warner Bros. Discovery apparently has chosen not to release the nearly finished Batgirl film either on their HBO Max streaming service or theatrically.
The film stars Leslie Grace (In The Heights) in the title role of Barbara Gordon. The was intended to be an installment in the DC Extended Universe (DCEU) and cost nearly $90 million. Batgirl was directed by Adil El Arbi and Bilall Fallah from a screenplay by Christina Hodson alongside Grace is J. K. Simmons, Jacob Scipio, Brendan Fraser, and Michael Keaton.
The studio just simply has decided to move-on from the project, even after many reshoots and increased budgets, as the film "just did not work," according to insiders. There were rumors swirling earlier in 2022 Warner Bros. Discovery had talked about changing the release from HBO Max to a wide theater release, but that isn't happening now.
First appearing in Batman #139 (April 1961) she was created by Bill Finger and Sheldon Moldoff (as Bat-Girl). Barbara Gordon as the more famously known Batgirl first appeared in Detective Comics #359 (January 1967) by writer Gardner Fox and artist Carmine Infantino as police commissioner James Gordon's daughter.
Things are definitely getting the shake-up over at Warner Bros. Discovery and Batgirl was one of the unfortunate films on the chopping block. This fate was also decided for "Scoob!: Holiday Haunt" that had a $40 million budget. The tax write-off might be worth more the new heads of the company.
More rumors are circulating around the internet of the possible end of HBO Max or the service being absorbed into Discover Plus. The original thought was that Discovery Plus would be absorbed into HBO Max, but not the case. The higher-ups have decided on more unscripted content and avoiding scripted shows and movies. Keep an eye out.
Next up for Warner Bros. Discovery's DCEU is Dwayne Johnson's Black Adam on October 21, 2022, followed by Shazam! Fury of the Gods on December 21, 2022. Kicking-off the 2023 slate is Aquaman and the Lost Kingdom on March 17, 2023.