Who is America Chavez?
Justin Soderberg discusses who is America Chavez, as we get ready for the upcoming release of Doctor Strange in the Multiverse of Madness!
Justin Soderberg discusses who is America Chavez, as we get ready for the upcoming release of Doctor Strange in the Multiverse of Madness!
Chavez was created for Marvel Comics in July 2011 by writer Joe Casey and artist Nick Dragotta. She made her first appearance in Vengeance #1.
At age five, America and her little sister Catalina were brought to the private island of billionaire Mr. Gales, where a high-end medical facility was set up. The island was used by America's mothers Amalia and Elena Chavez, who were expert microbiologists and pathologists respectively, working to cure America and Catalina of Edges Syndrome, a discovered genetic disease linked to the XX chromosomes.
Once America started showing remission, her powers manifested to the delight of Mr. Gales, who was attempting to encourage America to use her powers against her mothers' wishes. As Amalia and Elena refused to continue allowing Gales to exploit their daughters and the other girls at the facility, America and Catalina were taken by Elena to a rendezvous for a escape, but the girls witnessed their mother Amalia die destroying the portal chamber, then Gales shot Elena. With Elena dying and as the other girls fought Gales and his security back, America opened a Star Portal to another place to take Catalina with her, but Catalina was ripped from her grip by Gales at the last second. Emerging from the other side, America saw the island in flames, distraught, believing that her whole family was dead and she was all alone.
The latest Marvel Cinematic Universe film was directed by Sam Raimi (Spider-Man), written by Michael Waldron (Loki) and produced by Kevin Feige.
The film stars Benedict Cumberbatch as Dr. Stephen Strange, Elizabeth Olsen as Wanda Maximoff / Scarlet Witch, Chiwetel Ejiofor as Karl Mordo, Benedict Wong as Wong, Xochitl Gomez as America Chavez, Michael Stuhlbarg as Nicodemus West, and Rachel McAdams as Christine Palmer. Patrick Stewart appears in an unknown role. Julian Hilliard and Jett Klyne reprise their roles from WandaVision as Wanda Maximoff's sons, Billy and Tommy, respectively.
Doctor Strange in the Multiverse of Madness hits theaters on Friday, May 6, running around 126 minutes.
Look for our review of the film once it hits digital or streaming services.
Check out our review of Doctor Strange and preview the sequel!
Need some back issues to fill a gap in your collection? Find comics here!
Pull List: Ghost Rider Vengeance Forever #1 and more!
The pull list features a number of amazing books including Ghost Rider Vengeance Forever #1 and more!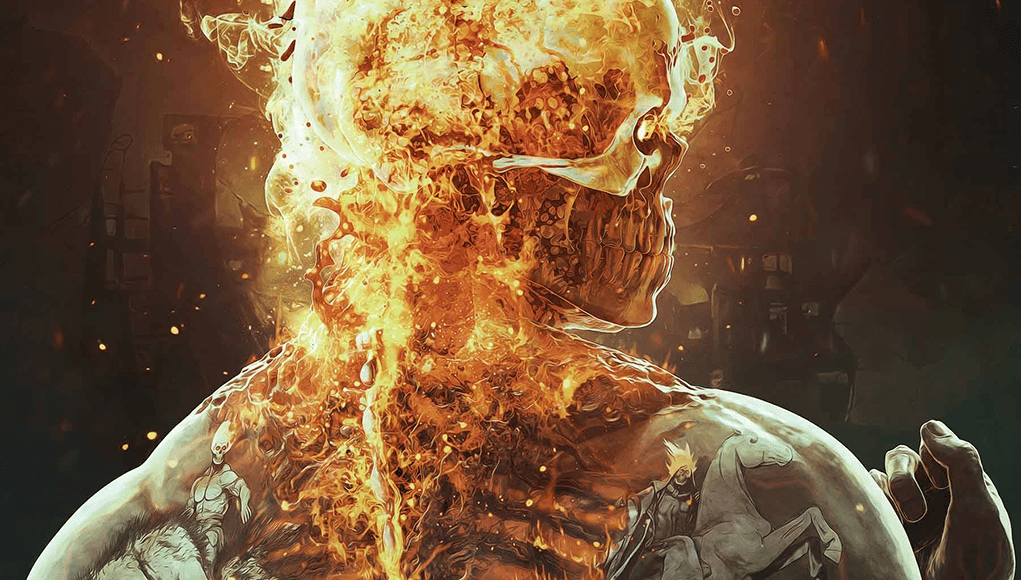 Each week we head to Galactic Comics and Collectibles in Bangor, Maine to grab a selection of comics. The pull list this week features a number of amazing books, but we are most excited for Ghost Rider Vengeance Forever #1 from Marvel Comics.
Ghost Rider Vengeance Forever #1
CELEBRATING FIFTY YEARS OF VENGEANCE! Johnny Blaze, still reeling from his time in Hayden's Falls, seeks the counsel of a seer – named Necro the Tattooist – who uses his needle to bring dark truths to the surface. What follows is not only a wild tour through Ghost Rider's lost history, but also a warning about the future and an examination of the troubling weight of legacy.
From writer Ben Percy (X-Force, Wolverine), artist Juan Jose Ryp (Nightwing, Rai), and cover artist Bjorn Barends (Spawn, Carnage) .
Here is our list:
| Comic | Publisher | Cover |
| --- | --- | --- |
| Amazing Spider-Man #7 | Marvel | Cover A |
| Astronaut Down #3 | AfterShock | Cover A |
| Black Panther #8 | Marvel | Cover A |
| Eight Billion Genies #4 | Image | Cover A |
| Ghost Rider Vengeance Forever #1 | Marvel | Cover A |
| Giant Sized Gwen Stacy #1 | Marvel | Cover A |
| Mindset #2 | AfterShock | Cover A |
| Ms Marvel Wolverine #1 | Marvel | Cover A |
| Predator #1 | Marvel | Young Cover |
| Punisher #5 | Marvel | Cover A |
| Slumber #6 | Image | Cover A |
| Star Wars Bounty Hunters #26 | Marvel | Cover A |
| Star Wars Han Solo and Chewbacca #5 | Marvel | Cover A |
| There's Something Wrong With Patrick Todd #2 | AfterShock | Cover A |
| Venom Lethal Protector #5 | Marvel | Cover A |
Galactic Comics and Collectibles is located at 547 Hammond Street, Bangor, Maine.
What is a Pull List?
A pull list is an agreement for reservation of particular comic books each week/month between a customer and the retailer. It's a helpful system as it creates a means for all comics you read regularly to be reserved so you will not miss out on any issues.
'Golden Rage #1' Teaches Us To Respect Our Elders
Golden Rage is Battle Royale meets The Golden Girls.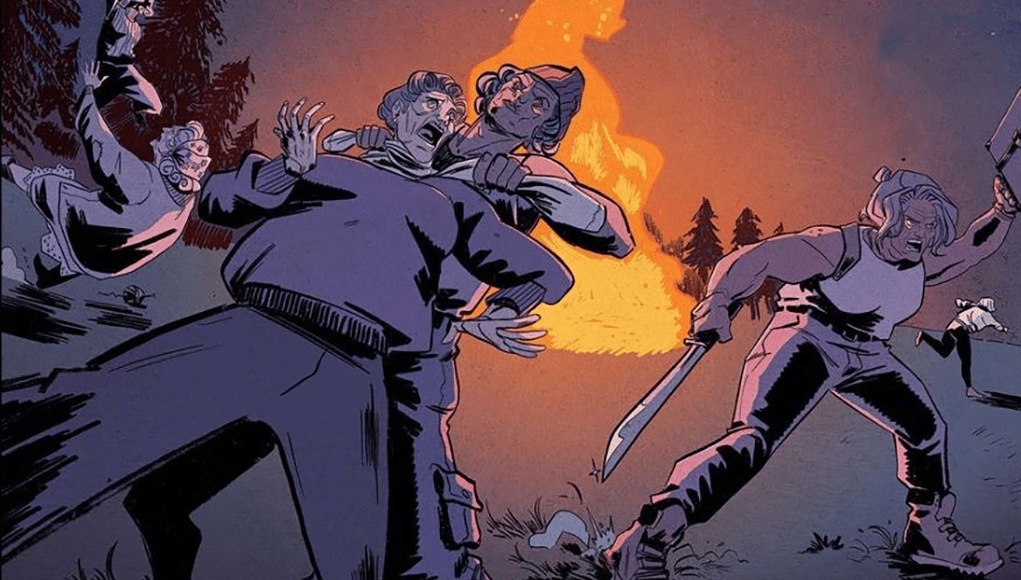 The 'Golden Rage #1' solicitation is one of the great reasons we get solicitations before purchasing a book and it proved to be a purchase well worth the cost of admission.
In a world where older women who've been deemed useless to society are abandoned on an island, Golden Rage documents their golden years of making friends, baking dessert, and fighting to the death. The solicitation ends with the most amazing comparison…Battle Royale meets The Golden Girls. The best comparison of a comic book since the amazing Stray Dogs comparisons.
Golden Rage was created by writer Chrissy Williams (editor of Die, The Wicked + The Divine), artist Lauren Knight (Buffy the Vampire Slayer), and colorist Sofie Dodgson (Bitter Root, Tank Girl). The first issue of a brand-new five-issue miniseries hit local comic book shops on Wednesday, August 3.
The book has a similar base to some other stories we have read in the past, post-apocalyptic storyline in an every person for themselves world. However, this book has a different feel than those other stories. Elderly women, or women past their child-bearing years, fighting each other to survive.
In the first issue Jay, a younger woman, is lost on this island and taken in by three elderly women, but not fully with open arms. This is a fight for survival and taking care of another person can lead to challenges on their own. The three ladies to take in Jay are well written characters with each of their own unique personalities.
Golden Rage's different take the post-apocalyptic allows for you to be drawn into the story. In addition, Williams, Knight and Dodgson threads in messages about women and aging which gives depth to theme that could've got lost in a crowd of comic books.
The first issue was a little slower than we wouldn't wanted, but the story and art allows the reader to leave issue one with the anticipation of wanting to know what happens in the rest of the five-issue series. If you weren't sold on Battle Royale meets The Golden Girls already, we hope to tell you the book is worth the read.
Don't expect your grandma to pick up this book and take a glance, but Golden Rage can be picked up at your LCS via Image Comics and if it's not in-stock have your shop order it for you! Be sure to add the book to your pull list so you don't miss the second issue set to be released on September 7, 2022.
What Is Marvel's Secret Wars?
Secret Wars were popular Marvel Comics crossover events dating back 38 years to 1984.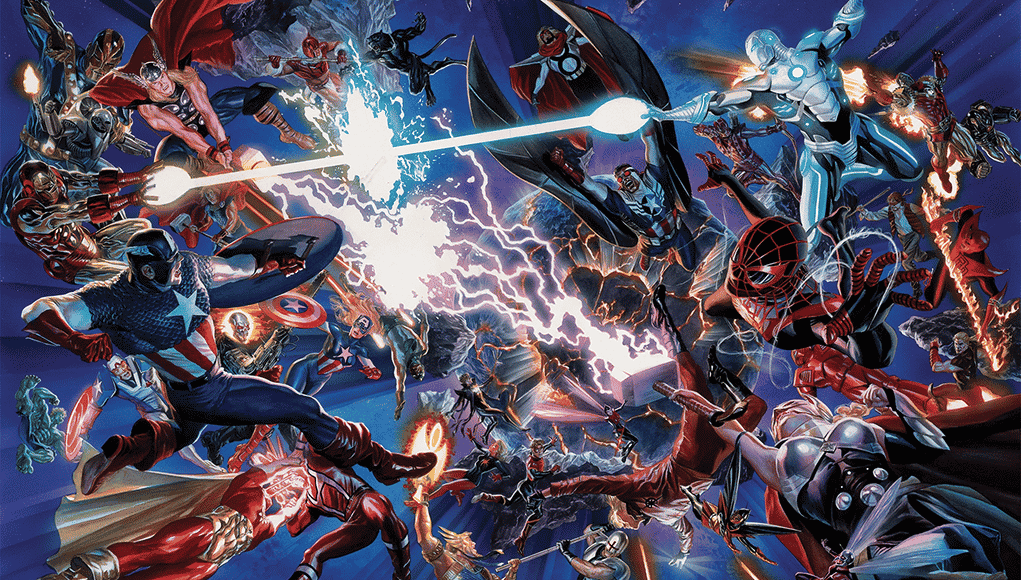 Marvel announced the next two Avengers films at the San Diego Comic-Con in July, including Avengers: Secret Wars. The film will be the final movie of Phase 6 in the Marvel Cinematic Universe.
Over the past 38 years Marvel Comics has released three different crossover events with the title Secret Wars. The first series released in 1984 titled Marvel Super Heroes Secret Wars, followed by Secret Wars II in 1985, and Secret Wars in 2015. These three crossover events have been some of the most popular comics in Marvel history.
The Beginning of Secret Wars
The first 12-issue crossover limited series was published by Marvel Comics from May 1984 to April 1985. The series was created by writer Jim Shooter and artists Mike Zeck and Bob Layton. The limited series was tied-in with a toy line of the same name from Mattel.
The toy line was the main basis for the name of the series. "We went through a number of ideas for names for the toy line and series. Mattel's focus group tests indicated that kids reacted positively to the words 'wars' and 'secret'," said Shooter.
A cosmic entity called the Beyonder observes the Marvel universe. Fascinated by the presence of superheroes on Earth and their potential, this entity chooses a group of both heroes and supervillains. The cosmic entity teleports characters against their will to "Battleworld", a planet created by the Beyonder in a distant galaxy. The world is stocked with alien weapons and technology. The Beyonder then declares: "I am from beyond! Slay your enemies and all that you desire shall be yours! Nothing you dream of is impossible for me to accomplish!"
The original series heroes included the Captain America, Captain Marvel, Hawkeye, Iron Man, the She-Hulk, Thor, the Wasp, and the Hulk (all members of the Avengers); Human Torch, Mister Fantastic and the Thing (Fantastic Four); Colossus, Cyclops, Nightcrawler, Professor X, Rogue, Storm, Wolverine, and Lockheed the Dragon (X-Men); Spider-Man, and Spider-Woman. Magneto is featured as a hero, but immediately becomes non-aligned when the Avengers question his presence.
As for villains: Absorbing Man, Doctor Doom, Doctor Octopus, the Enchantress, Kang the Conqueror, Klaw, Lizard, Molecule Man, Titania, Ultron, Volcana, and Wrecking Crew. Galactus also appears as a villain who immediately becomes a non-aligned entity.
Some say Spider-Man wearing the black suit for the first time happens in issue eight of the series, but the issue actually was released months after Amazing Spider-Man #252 where is seen wearing the costume on the cover. The cover of issue eight is still one of the most famous and sought-after covers featuring Spider-Man.
To not spoil the 12-issue series the ending will not be explained here and we encourage you to read the series.
The Sequel
Due to the success of the original series, a nine-issue limited series and crossover event was published from 1985 to 1986 by Marvel. Shooter returned to write the issues with artist Al Milgrom on board. Secret Wars II was a sequel to the first series with multiple other titles tying-in to the series. Each tie-in featured a Secret Wars II logo in the top right hand corner to indicate that it was a part of the overall story. This marked the first time Marvel published a story where the reader would have to purchase multiple titles in order to read the entire story. Something they are known for now.
The sequel features the return of the Beyonder, who visits Earth in search of enlightenment. He inevitably comes into conflict with Earth's superhumans. At first, the Beyonder tries to figure out the meaning of everyday tasks humans do, such as: eating, sleeping, using the bathroom, then he works for a mobster and becomes a powerful being who is obsessed with gadgets. The Beyonder attempts to start relationships with multiple superhuman women and features appearances of Doctor Doom, Mephisto and many more.
Secret Wars II was the best selling comic book of 1985, but many call it one of the most despised comics of the year. It does seem like the first limited-series did extremely well, so the money people at Marvel and Mattel forced a sequel into the mix and it didn't go as planned.
Returning To The Well
The return of the name Secret Wars came in 2015 by writer Jonathan Hickman and artist Esad Ribić in a nine-issue limited series. The outstanding artwork of Alex Ross was present on all regular covers. The event also served as a conclusion to the Fantastic Four after Marvel decided to cancel the title due to a film rights dispute with 20th Century Fox. This is different now with the Disney purchase of Fox for $71.3 billion in 2019.
Marvel wanted to streamline their multiverses in 2015 and used this version of Secret Wars to combine the main Earth-616 Marvel Universe with the Earth-1610 Ultimate Universe, along with other storylines such as Marvel 2099, the Age of Apocalypse storyline, the Marvel 1602 universe, and the House of M storyline. This was to allow readers to understand bit more of Marvel Comics stories.
The use of Battleworld is also seen in the 2015 limited series. Each universe's respective Earth combined with each other into Battleworld, a planet that exhibits the aspects of the various universes. The planet itself is divided in many territories that are mostly self-contained and where a pocket universe composed of a specific storyline or universe reside and evolve. Various versions of individual Marvel characters can be present multiple times on the Battleworld.
Like most of Marvel's crossover events, Secret Wars had many tie-in comics which had categories such as Battleworld, Warzones, and Lost Days. This crossover event is one of the most well received storylines in recent years with positive reviews, critics praising the storyline, characters, action, and art styles.
Must read for any current Marvel Comics reader.
Which Will Be The Source Material For The MCU?
Like most of what Kevin Feige puts together in the MCU, Avengers: Secret Wars will be a combination of the three crossover events. We expect most of the story to come from the Hickman / Ribić run of 2015, as the purpose seems to be combining the current Multiverse Saga back into one universe.
The MCU will have the ability to use Doctor Doom, someone who is very present in all three limited series now that Marvel will be introducing the Fantastic Four to kick-off the sixth phase. Like Captain America: Civil War, expect Marvel to avoid using certain characters for varying reasons. Such as Iron Man no longer a part of the MCU and other characters that might not be popular enough to use in the MCU like Molecule Man.
Avengers: Secret Wars will be its own story with pieces taken from the 38 years of Secret Wars source material to source. The film is two-plus years away and a lot is going to happen in the MCU for this film to make it's mark.