The Batman's Matt Reeves Signs Warner Bros. First-Look Deal
The Batman's Matt Reeves signs overall first-look deal with Warner Bros. Pictures.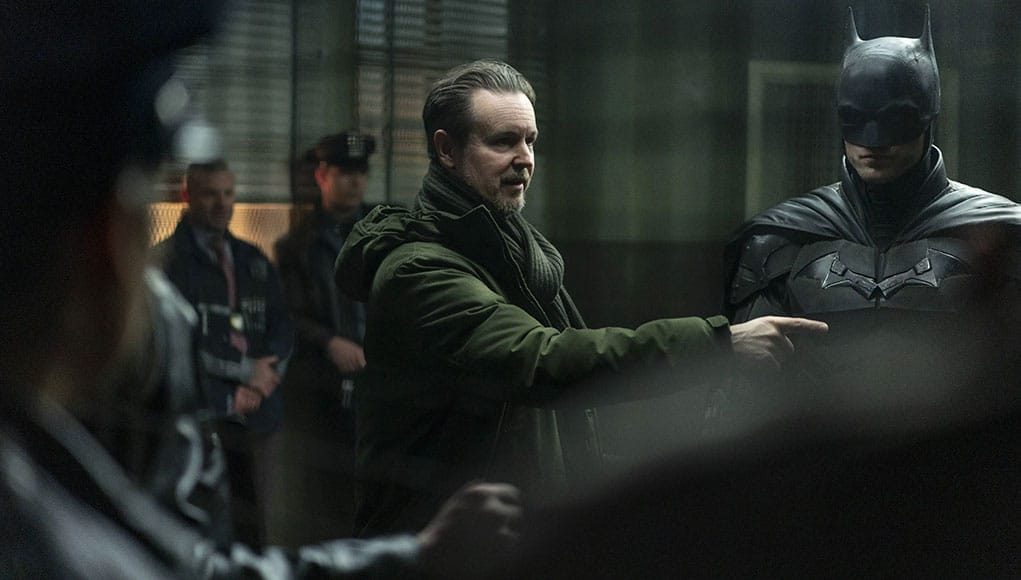 Warner Bros. is investing big in the future of the DC movie and television universe with the signing of Matt Reeves to an overall first-look deal. The first projects for Reeves will be The Batman sequel and The Penguin spin-off series.
Matt Reeves proved his success as a filmmaker with his outing as writer and director of The Batman which was considered both a critical and financial success. The former being something the DC Universe has struggle with in their films. However, Reeves was able to take his vision and make the movie he wanted and it paid off handsomely.
"Making this legendary studio my home is a dream," said Reeves in a statement. "I am so excited to be working with Mike, Pam, and Channing and our teams to bring captivating stories I am truly passionate about to the big and small screen."
The deal, the first of its kind a the newly merged Warner Bros. Discovery, was the brain child of Warner Bros Pictures Group Co-Chairs and CEOs Michael De Luca and Pamela Abdy. David Zaslov put Del Luca and Abdy in charge of the film division following his hiring.
Reeves previously had a first-look deal at Netflix, but with most of his time being focused on The Batman it made sense for him to drop his anchor at WB. In the deal, Warner Bros. Pictures Group's production divisions will have first-look rights to Reeves' work as a writer, director and/or producer.
The future of The Batman films is bright with Reeves at the helm. He is currently back at work on The Batman sequel and production coming soon on The Penguin, with Colin Farrell reprising his Oswald Cobblepot for HBO Max. Robert Pattinson is also returning at the titular role in The Batman sequel.
With the news of the cancellation of the $90 million Batgirl film and more recently Batman: Caped Crusader, good news is something DC fans were hoping for and Matt Reeves staying on for a while is just that.
28 Worst Rated Comic Book Movies Of All-Time
Some movies are not only the worst rated comic book movies of all-time, but are also some of the worst overall movies.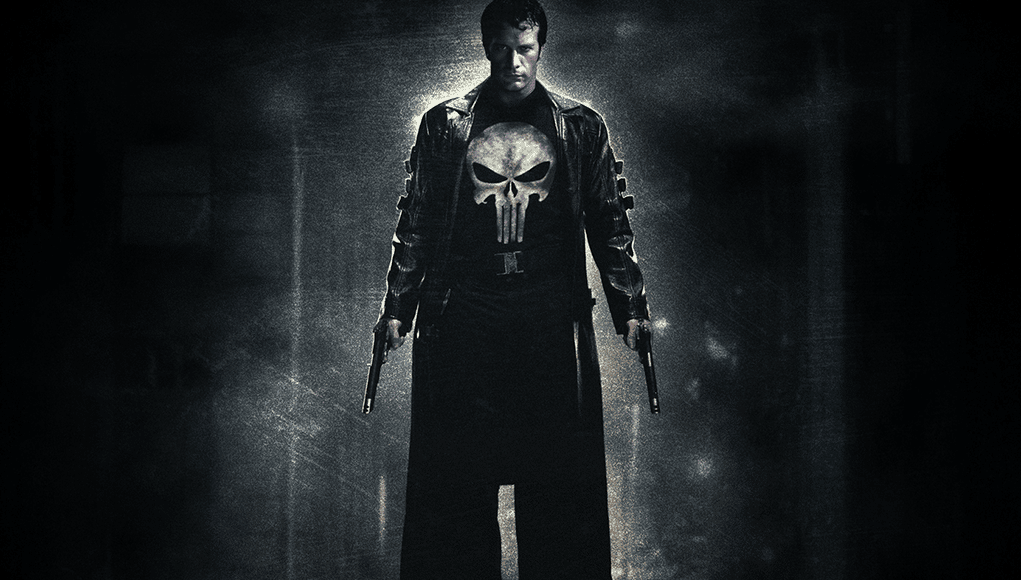 Some movies over the past number of years are not only the worst rated comic book movies of all-time, but are also some of the worst overall movies.
Movies on our list include movies which have source material based in a comic book. Some movies didn't fit our bill, but are still bad movies. Most of the films on this list are from the big-two Marvel and DC Comics.
We base the worst rated comic book movies of all-time list on Rotten Tomatoes critic scores and some rankings include multiple movies as they tied for critic scores at the time of this list.
#18 – Rotten Tomatoes Critic Score: 29%
Batman V Superman: Dawn of Justice
Released: March 25, 2016
It's been nearly two years since Superman's (Henry Cavill) colossal battle with Zod (Michael Shannon) devastated the city of Metropolis. The loss of life and collateral damage left many feeling angry and helpless, including crime-fighting billionaire Bruce Wayne (Ben Affleck). Convinced that Superman is now a threat to humanity, Batman embarks on a personal vendetta to end his reign on Earth, while the conniving Lex Luthor (Jesse Eisenberg) launches his own crusade against the Man of Steel.
You would think Batman and Superman in the same film would not let the flick end up on the worst rated comic book movies of all-time list. Guess not.
The Punisher
Released: April 16, 2014
This dark action film, based on the comic book series, follows FBI agent Frank Castle (Thomas Jane) as he transforms into the vengeful Punisher after criminals murder his family, including his wife and son. Castle is gravely injured in the attack and believed to be dead by Howard Saint (John Travolta), the crime lord who ordered the hit. Following his recovery, Castle becomes a heavily armed vigilante who will stop at nothing to exact revenge on Saint and dismantle his underworld empire.
Punisher: War Zone
Released: December 5, 2008
Frank Castle, aka The Punisher (Ray Stevenson), turns the streets of New York City red as he wages a one man war against the crime syndicate responsible for the death of his wife and two kids. Aided by his trusted sidekick, Microchip (Wayne Knight), he almost kills Billy Russoti (Dominic West) and leaves him horribly disfigured. Billy renames himself Jigsaw and with the help of his crazed brother Loony Bin Jim, recruits criminals from every corner of the city to do battle with Frank.
Both punisher films end up on the worst rated comic book movies of all-time list. Luckily the saved the character with the Netflix series.
New Black Adam Trailer Released
With all the changes taking place over at Warner Bros. Discovery at least there is a bright spot with the release of a second Black Adam trailer on Thursday night.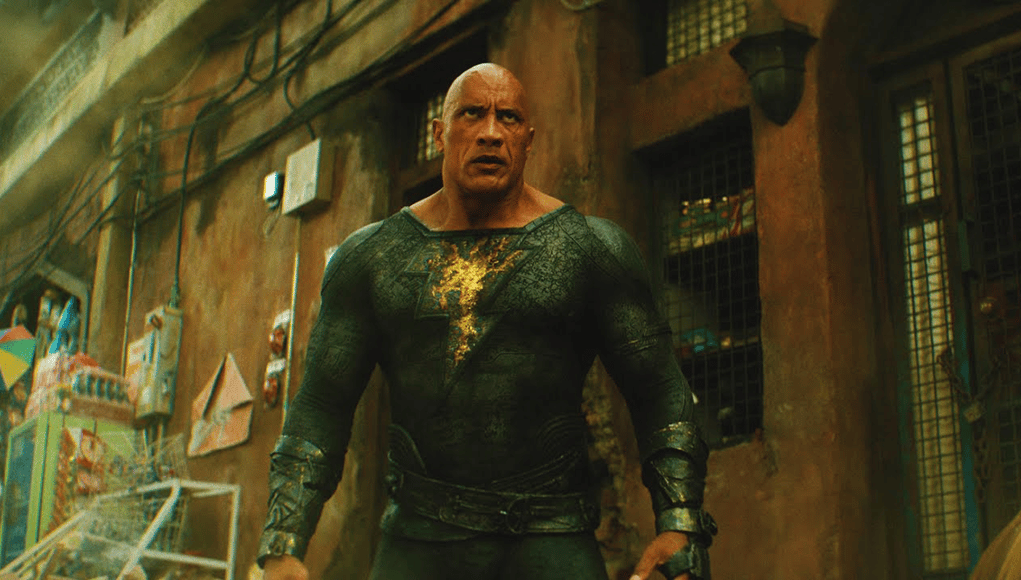 With all the changes taking place over at Warner Bros. Discovery at least there is a bright spot with the release of a second Black Adam trailer on Thursday night.
Produced by New Line Cinema, DC Films, Seven Bucks Productions, and FlynnPictureCo., Black Adam releases on October 21, 2022. The movie was directed by Jaume Collet-Serra and written by Adam Sztykiel, Rory Haines, and Sohrab Noshirvani, the film stars Dwayne Johnson as the title character alongside Aldis Hodge as Carter Hall / Hawkman, Noah Centineo as Albert "Al" Rothstein / Atom Smasher, Sarah Shahi as Adrianna Tomaz / Isis, Marwan Kenzari as Ishmael Gregor / Sabbac, Quintessa Swindell as Maxine Hunkel / Cyclone, Bodhi Sabongui as Amon, and Pierce Brosnan as Kent Nelson / Doctor Fate.
Additionally, Mohammed Amer portrays Karim, the brother of Adrianna Tomaz, and Viola Davis reprises her role as Amanda Waller from previous DCEU projects including Peacemaker. James Cusati-Moyer and Uli Latukefu have been cast in undisclosed roles.
Black Adam is intended as a spin-off to the 2019 Shazam! film and the 11th movie in the DC Extended Universe.
After nearly five-thousand years of imprisonment, Black Adam, an antihero from the ancient city of Kahndaq, is unleashed into modern times. His brute tactics and way of justice attract the attention of the Justice Society of America , who try to stop his rampage, teach him how to be a hero more than a villain, and must team up to stop a force more powerful than Adam himself.
New Black Adam Trailer
Look for the Capes and Tights Podcast review episode following the release of Black Adam digitally online.
Every Upcoming DC Comics TV and Film Project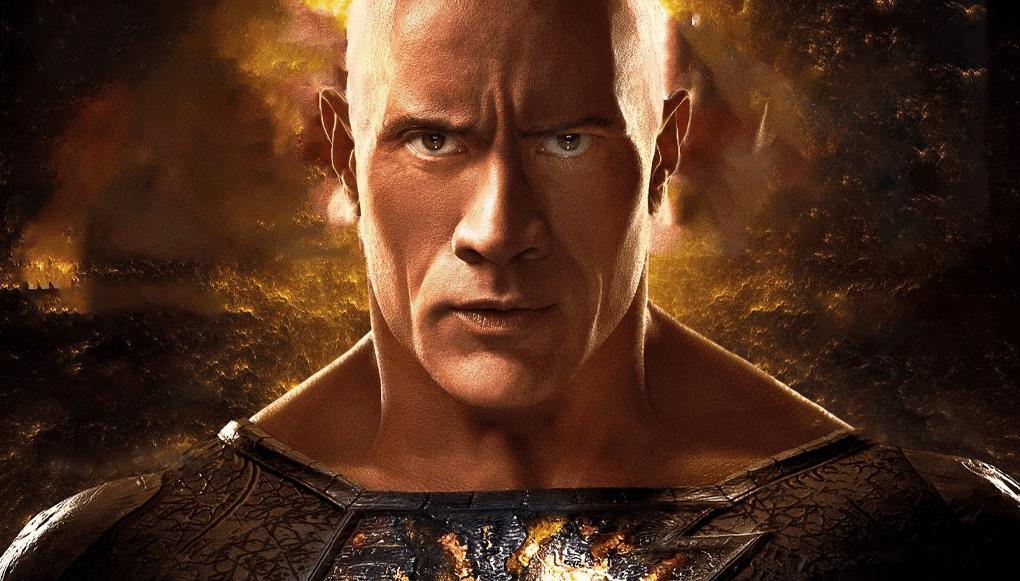 The DC Comics Universe of films is quite confusing to all of us at the moment. However, Warner Bros. is working on finding a new head  to focus on the future, a new Kevin Feige type person.
Updated: August 25, 2022
Here is every DC Comics project we can expect in the near future.
Black Adam (October 21, 2022)
Nearly 5,000 years after he was bestowed with the almighty powers of the Egyptian gods-and imprisoned just as quickly-Black Adam is freed from his earthly tomb, ready to unleash his unique form of justice on the modern world.
Directed by Jaume Collet-Serra and written by Adam Sztykiel, Rory Haines, and Sohrab Noshirvani, the film stars Dwayne Johnson as Teth-Adam / Black Adam alongside Aldis Hodge, Noah Centineo, Sarah Shahi, Marwan Kenzari, Quintessa Swindell, Bodhi Sabongui, and Pierce Brosnan.
Batgirl (TBA 2022)
Based upon the popular DC Comics character, Barbara Gordon dons the guise of Batgirl to fight crime. This film was originally set to be released on HBO Max, but rumors are abound the film may unlikely move to a theatrical release.
The film is being directed by Adil El Arbi and Bilall Fallah from a screenplay by Christina Hodson, and stars Leslie Grace as Barbara Gordon alongside J. K. Simmons, Brendan Fraser, Jacob Scipio, Michael Keaton, and Ivory Aquino.
This film has been scrapped by Warner Bros. Discovery.
Titans – Season 4 (TBA 2022)
A team of young superheroes combat evil and other perils with a fourth season expected to release sometime in 2022 on HBO Max.
Doom Patrol – Season 4 (TBA 2022)
The adventures of an idealistic mad scientist and his field team of superpowered outcasts. Season 4 of this DC Comics show is expected on HBO Max in 2022.
Shazam! Fury of the Gods (March 17, 2023)
The sequel to the 2019 Shazam! film. Plot details are not yet known.
It is directed by David F. Sandberg from a screenplay by Henry Gayden and Chris Morgan. The film will star Zachary Levi, Asher Angel, Jack Dylan Grazer, Djimon Hounsou, Rachel Zegler, Helen Mirren, and Lucy Liu.
The Flash (June 23, 2023)
Barry Allen travels back in time to prevent his mother's murder, which brings unintended consequences to his timeline. Ezra Miller is still set to star in this film, even with his current struggles with the law. Warner Bros. and DC Comics said to have been moving on from Miller after this film releases.
The film is directed by Andy Muschietti from a screenplay by Christina Hodson and stars Miller as Barry Allen / The Flash alongside Ron Livingston, Michael Keaton, Kiersey Clemons, Michael Shannon, Antje Traue, Sasha Calle, and Ben Affleck.
Blue Beetle (August 18, 2023)
A Mexican teenager finds an alien beetle that gives him superpowered armor. This DC Comics film is expected to be out in 2023.
The film is being directed by Angel Manuel Soto from a screenplay by Gareth Dunnet-Alcocer, and stars Xolo Maridueña as Reyes alongside Bruna Marquezine, Belissa Escobedo, George Lopez, Adriana Barraza, Elpidia Carrillo, Damián Alcázar, Raoul Trujillo, and Susan Sarandon.
Aquaman and the Lost Kingdom (December 25, 2023)
Not much is known about the sequel to Aquaman. Although reports swirled the internet about Amber Heard being cut from the film, this has now been known as a false report. Time will tell.
The film is directed by James Wan from a screenplay written by David Leslie Johnson-McGoldrick, and stars Jason Momoa as Arthur Curry / Aquaman alongside Heard, Willem Dafoe, Patrick Wilson, Dolph Lundgren, Yahya Abdul-Mateen II, Temuera Morrison, and Nicole Kidman.
Gotham Knights (TBA 2023)
In the wake of Bruce Wayne's death, his rebellious adopted son forges an unlikely alliance with the children of Batman's enemies when they are all framed for the murder and attempt to clear their names. The show will air on The CW.
Gotham Knights was created by James Stoteraux, Natalie Abrams, and Chad Fiveash. Starring Oscar Morgan, Fallon Smythe, Tyler DiChiara, Olivia Rose Keegan, Navia Robinson, Misha Collins, Anna Lore, and Rahart Adams.
Peacemaker – Season 2 (TBA 2023)
The popular The Suicide Squad spin-off, Peacemaker, will return for a second season sometime in 2023. James Gunn is back onboard to direct, but will also be writing each episode. It will once again air on HBO Max.
Joker: Folie à Deux (October 4, 2024)
The sequel to the 2019 Joker film was officially confirmed to be in development with Todd Phillips serving as director with a script he co-wrote with Scott Silver. Lady Gaga reportedly was in negotiations to star alongside Joaquin Phoenix as Harley Quinn, and it was also reported that the film would be a movie musical.
TBA or In Development
Wonder Woman 3
Zatanna
Hourman
Static Shock
Superman TV Series/Movie
Justice League Dark TV Series/Movie
Amanda Waller Series (TV)
Green Lantern Corps (TV)
Gotham PD/Arkham (TV)
The Penguin (TV)
DC Super Hero High (TV)
Dead Boy Detectives (TV)
Constantine (TV)
Madame X (TV)
Aqualad (TV)
Dead Boy Detectives (Vertigo)
Sweet Tooth – Season 2 (Vertigo)
The Boys – Season 4 (WildStorm)
The Boys Presents: Varsity (WildStorm)