Rogen's TMNT Movie Gets Title, 2023 Release Date
Seth Rogen's Teenage Mutant Ninja Turtles: Mutant Mayhem will release on August 4, 2023.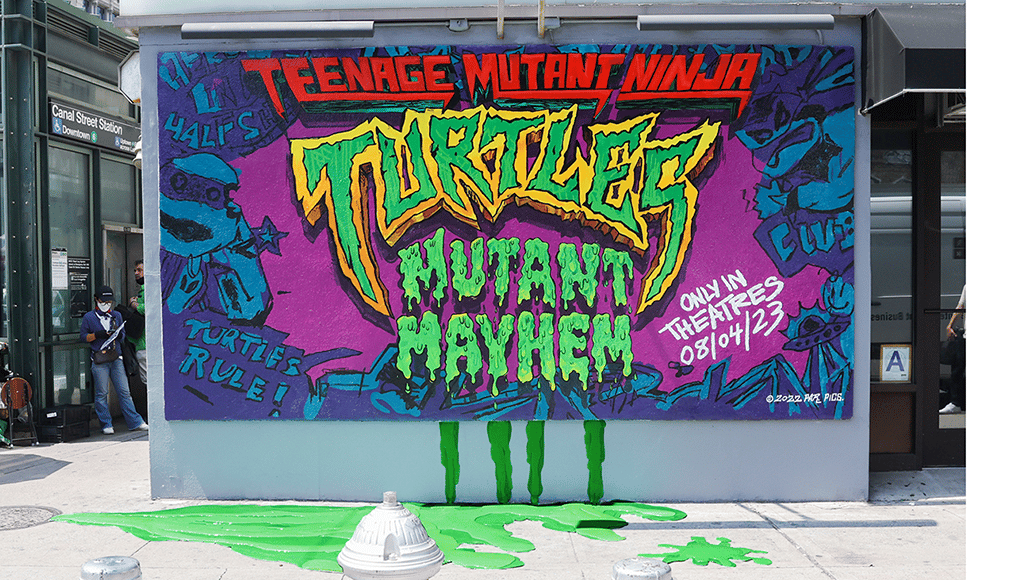 Seth Rogen's TMNT movie now has an official title and release date. The CG-animated feature film will be titled Teenage Mutant Ninja Turtles: Mutant Mayhem and will hit theaters on August 4, 2023. The film also gets a new logo featuring homage to the comic book roots.
The TMNT reboot announced by Paramount and Nickelodeon in 2020 will attempt to hone in on the teenage element of the characters. The film will be directed by Jeff Rowe (The Mitchells vs. the Machines, Gravity Falls) from a screenplay by Brendan O'Brien (The House, Neighbors). Rogen, Evan Goldberg, and James Weaver are producing the film through their company, Point Grey Pictures.
No cast has been announced, but for the first time in the franchise's history, Rogen revealed that all four turtles will be voiced by actual teenagers, as opposed to adult actors, in order to keep the authenticity of the teenage element to the TMNT film on his behest. During an interview from IGN at San Diego Comic-Con in July 2022, TMNT co-creator Kevin Eastman later expressed his support to the reboot, and praised Rogen on his vision of the film for emphasizing the team on being teenagers.
Animation services will be provided by Mikros Image and Cinesite. TMNT: Mutant Mayhem features a 2D-style CG animation similar to Sony's Spider-Man: Into the Spider-Verse, and inspired by sketch drawings Rowe drew on his school notebook as a teenager.
Spawn's Jamie Foxx Says Reboot Is Special
Jamie Foxx says the Spawn reboot is "special and original," compares film to The Joker.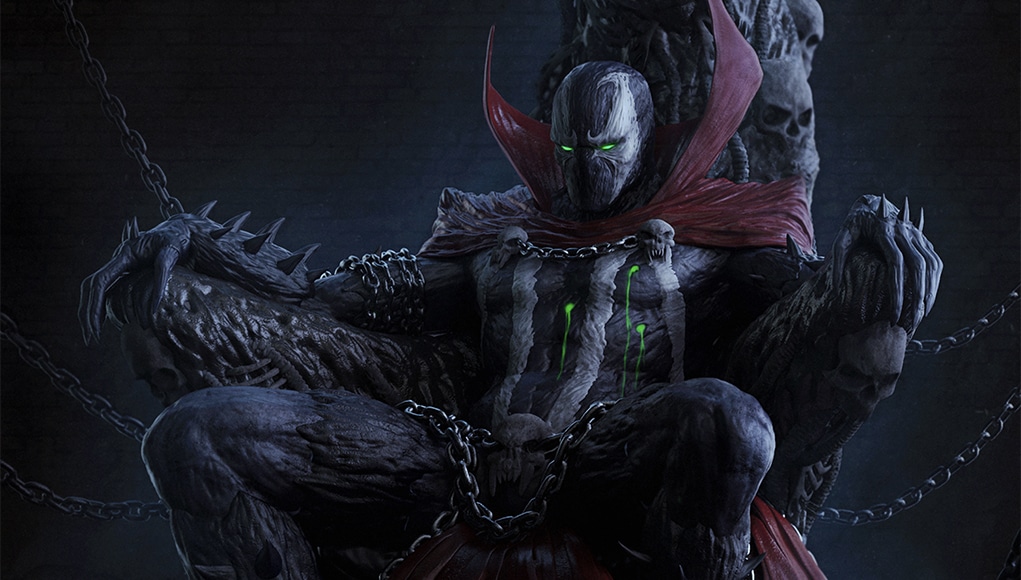 Word of a sequel has been swirling ever since the Spawn movie released in 1997. However, getting said film made has been nothing but difficult for Todd McFarlane. Now, Jamie Foxx says the reboot is "special and original," compares film to The Joker.
"I will tell you this. I talk to Todd and the thing is that we want to craft something that is so special because I remember seeing the first Spawn movies and then seeing the HBO versions and so we have something that is almost like an original, without giving too much away," Foxx said to ComicBook.com. "But it starts in a way that is so cool. And it's not big budget, you know? And that's what I love about it. It's sort of like how when they did The Joker. The Joker, yes, is here, but the story about this man who was in fire, it's the same with what we're doing with this. And so, we're just like, just getting this right, cooking it right, but staying in contact, keeping the energy going and when we lay it on you, there's gonna be some moments where you go "oh man." You've been watching everybody shoot their shot and now we're getting ready to shoot ours."
Rebooting Spawn has been in development hell since 1998. Things started moving in the right direction in 1996 when McFarlane announced he had completed the film's script. In July 2017, Blumhouse Productions confirmed their involvement with the film and McFarlane on-board to direct. May 2018, Foxx was reveal to be starring as the titular character, while Jeremy Renner (Avengers, The Town) would star as Detective Twitch. After a missed start date and the success of The Joker, the film restarted development. The reboot was set to go into production in 2020, but again was delayed due to the pandemic. In 2021, screenwriter Brian Tucker (Broken City) had been hired to rewrite McFarlane's screenplay. In July 2022, McFarlane said he has a big announcement coming up and is already teasing what's in store.
"I get it, because we're living in a weird time, in the pandemic, and nobody wants to say anything, because you don't know what's going to happen and whatever else," McFarlane explained. "But we as a collective team are doing what needs to be done to keep this moving. We put a little bit of pressure on ourselves to say, 'Can we have by midyear something really big and tangible to go public with?' Which is not only to backtrack on the people we've added, but to also say, 'And we sold it to a studio.' Something that's really tangible. That it's like we're not just farting around."
"I know when people don't get concrete names and information and stuff, and when I have to say, 'Stuff's happening," said McFarlane.
Spawn (1997) Was A Financial Success
While Spawn was a success with $87.9 million in the box office on a $45 million budget, the quality of the movie and fan reception wasn't so nice. On Rotten Tomatoes the film has a score of 17% based on reviews from 46 critics. The website's consensus states: "Spawn is an overbearing, over-violent film that adds little to the comic book adaptation genre."
The only bright side to Spawn was the acting of John Leguizamo (Ice Age, Chef) as Clown / Violator. However, McFarlane did pave the way for the more dark and gritty comic book movies.
The fact that McFarlane and Foxx are even talking to the media about the project is a good sign things are moving along. Rebooting Spawn starring a classic comic book character by one of the great comic book minds of our generation is going to be worth the wait.
Stay tuned to Capes and Tights for any more updates on the Spawn front.
DC Movies To Have 10-Year Plan Similar to MCU
David Zaslav announces a plan to create a DC movies universe over 10-year plan similar to Marvel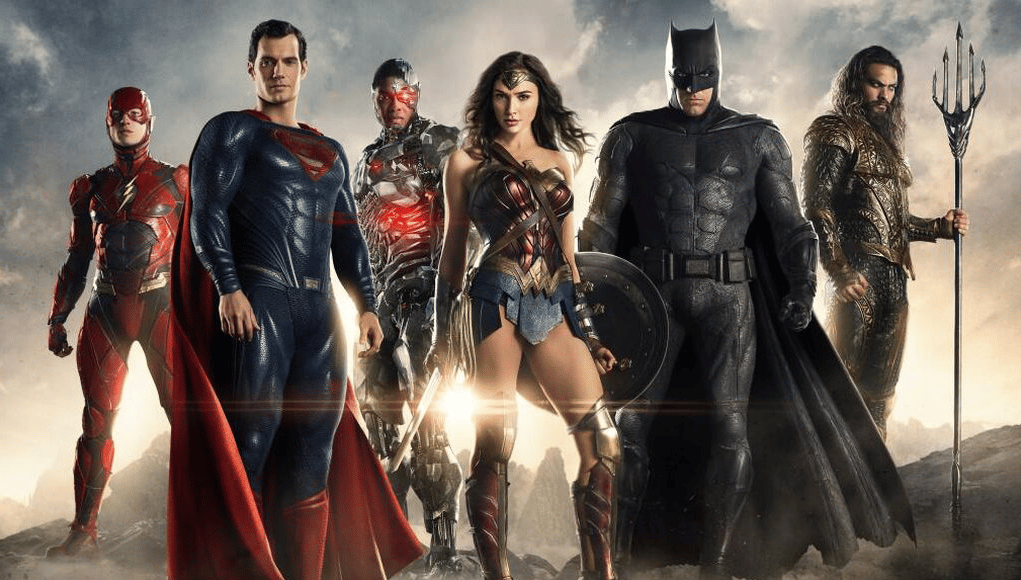 Only days removed from the announcement of the cancellation of Batgirl the DC movies universe will get a 10-year plan similar to the Marvel Cinematic Universe, Warner Bros. Discovery CEO David Zaslav told investors on Thursday during the second quarter earnings call.
Warner Bros. Discovery has some of the most popular comic book characters in the world at their fingertips and want to make sure to make quality films and television shows. "You look at Batman, Superman, Wonder Woman, Aquaman — these are brands that are known everywhere in the world," said the CEO.
The 10-year plan is expected to act as a "reset" of the DC movies universe taking a page from the MCU. "We have done a reset. We've restructured the business where we are going to focus, where there is going to be a team with a 10-year plan focusing just on DC. We believe we can build a much more sustainable business." Zaslav said during the call.
Disney has had major success with the MCU over the past 14 years and doesn't seem to be slowing down. DC movies have seemed to struggle to find the cohesiveness many viewers want in their films. This is what the 10-year plan of a DC movies universe could change. "It's very similar to the structure Alan Horn, Bob Iger, and Kevin Feige put together very effectively at Disney. We think we can build a much stronger, sustainable growth business out of DC," said Zaslav. "As part of that, we are going to focus on quality. We are not going to release any film before it's ready."
Zaslav didn't call out the quality of the Batgirl film directly, but hinted at the idea of making films to be directly released on a streaming platform is not as profitable and successful as those films hitting theaters around the world. "We've seen, luckily, by having access now to all the data, how direct-to-streaming movies perform," Zaslav said. "And our conclusion is that expensive direct-to-streaming movies … is no comparison to what happens when you launch a film in the motion picture, in the theaters."
Warner Bros. has attempted to create a cinematic universe with the DC Extended Universe, but never really found the traction to compete with what the MCU has accomplished. Most fringe comic book movie fans can't seem to easily figure out which movies exist in the same universe and which are not.
Current DC Movies and The Future
Zaslav touted the upcoming DC movies to be released in 2022 and 2023 including Black Adam (2022), Shazam! Fury of the Gods (2022), Aquaman and the Lost Kingdom (2023) and The Flash (2023). This would give us the idea this 10-year plan will either start with said films or following the release of these films. There has been rumors of a delay on the release of the latter three films in that list. Additionally, this does not mean we won't see news of films being scrapped or moved in the coming months, especially surrounding The Flash and the films star Ezra Miller.
Other projects already announced include Blue Beetle (2023), The Batman sequel, Joker: Folie à Deux, Wonder Woman 3, as well as the second season of Peacemaker.
The big takeaway from Thursdays earnings call is that Zaslav believes they can do better with DC movies and all major films will be released theatrically. "We think that we could build a long-term, much stronger, sustainable growth business out of DC," Zaslav said.
DC movies are in for a change and we will keep an eye on what this may look like in the future. Be sure to follow Capes and Tights on Facebook, Instagram and Twitter to keep up-to-date on the wonderful world geek culture.
DC's $90 Million 'Batgirl' Film Not Releasing
Warner Bros. Discovery decides to move-on from releasing nearly done 'Batgirl' movie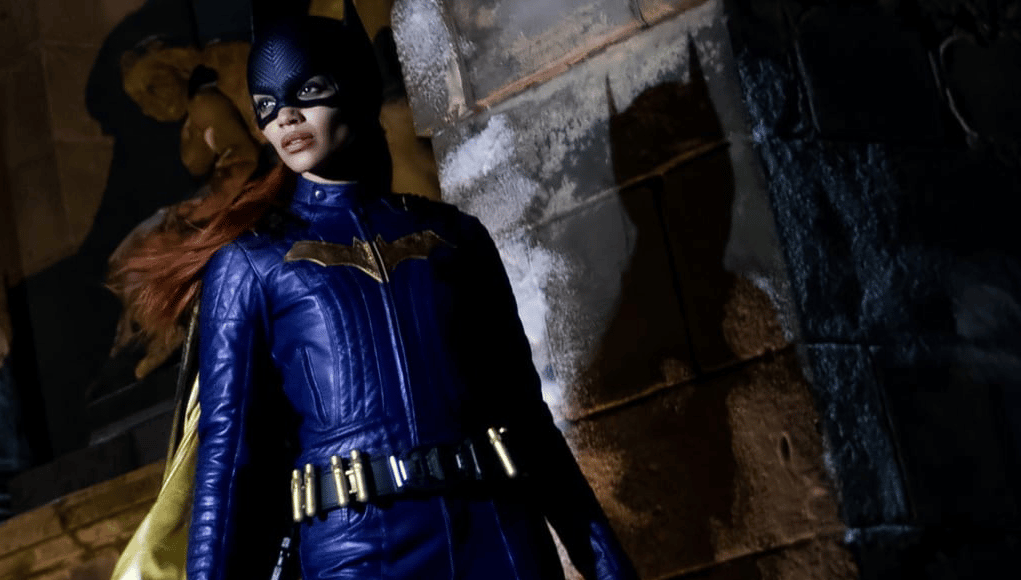 Warner Bros. Discovery apparently has chosen not to release the nearly finished Batgirl film either on their HBO Max streaming service or theatrically.
The film stars Leslie Grace (In The Heights) in the title role of Barbara Gordon. The was intended to be an installment in the DC Extended Universe (DCEU) and cost nearly $90 million. Batgirl was directed by Adil El Arbi and Bilall Fallah from a screenplay by Christina Hodson alongside Grace is J. K. Simmons, Jacob Scipio, Brendan Fraser, and Michael Keaton.
The studio just simply has decided to move-on from the project, even after many reshoots and increased budgets, as the film "just did not work," according to insiders. There were rumors swirling earlier in 2022 Warner Bros. Discovery had talked about changing the release from HBO Max to a wide theater release, but that isn't happening now.
First appearing in Batman #139 (April 1961) she was created by Bill Finger and Sheldon Moldoff (as Bat-Girl). Barbara Gordon as the more famously known Batgirl first appeared in Detective Comics #359 (January 1967) by writer Gardner Fox and artist Carmine Infantino as police commissioner James Gordon's daughter.
Things are definitely getting the shake-up over at Warner Bros. Discovery and Batgirl was one of the unfortunate films on the chopping block. This fate was also decided for "Scoob!: Holiday Haunt" that had a $40 million budget. The tax write-off might be worth more the new heads of the company.
More rumors are circulating around the internet of the possible end of HBO Max or the service being absorbed into Discover Plus. The original thought was that Discovery Plus would be absorbed into HBO Max, but not the case. The higher-ups have decided on more unscripted content and avoiding scripted shows and movies. Keep an eye out.
Next up for Warner Bros. Discovery's DCEU is Dwayne Johnson's Black Adam on October 21, 2022, followed by Shazam! Fury of the Gods on December 21, 2022. Kicking-off the 2023 slate is Aquaman and the Lost Kingdom on March 17, 2023.