'The Recount' is an Unsettlingly Realistic Fiction Comic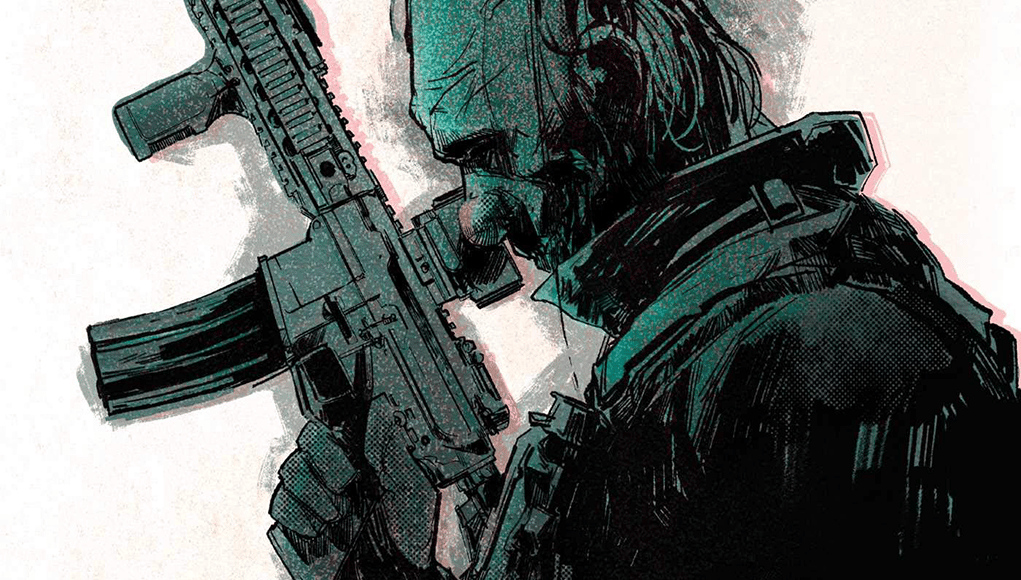 The United States of America has gone through some stuff over the past few years. Although The Recount was written prior to this turmoil it almost feels too real, almost.
The Recount was written by Jonathan Hedrick with art by Gabo Ibarra Nuñez, and Joe Bocardo (chapter 4), colors by Sunil Ghagre, and letters by Cristian Docolomansky. The four-issue series was released by Scout Comics beginning in November 2020.
Over the past few years I have been leaning more towards great independent comics and stuff based in the real world, less superhero stuff. Not that I don't still read my Marvel Comics.
In 2021, after the four-issue series wrapped, I stumbled upon The Recount and I was pleasantly surprised. Once I finished the four issues, I was begging for more.
Set in a far too realistic world where the US President is assassinated by one of his own security detail and a female Secret Service agent named Bree Barto must protect the Vice President at all costs from a mass conspiracy by a group calling themselves 'The Masses'. With nowhere to turn and no one to trust, these two women with completely opposing political views and beliefs must work together to preserve what's left of American democracy.
The mix between fiction and something that seems like it could be real had me glued to the pages. In addition to Hedrick's great story, characters and flow of the book, the art by Nuñez keeps me engaged with the turning of each page.
The Recount is a great combination of action, thriller and drama that I makes me go back to reading the mini-series, over and over.
For a practically unknown creative team, The Recount is the perfect book to get their careers kick-started. So much so, the series was optioned for feature film by KadinCreative & Motor Content. Peter Landesman (Concussion, Kill the Messenger, Parkland) is set to direct and Nick Jones Jr. will co-write.
In May 2022, Hedrick teamed up with artist Gil Lopez to bring us another story entitled The Recount: Preamble which fed my addiction enough to get me by until the next time I can read this series.
Hedrick will join the Capes and Tights podcast in July 2022 to discuss The Recount and more. Get ready for the episode by reading trade paperback on ComiXology.
'Caffeinated Hearts' Is A Much Needed Pick Me Up
Caffeinated Hearts is more excellent stories from Jonathan Hedrick and art by Stefano Cardoselli.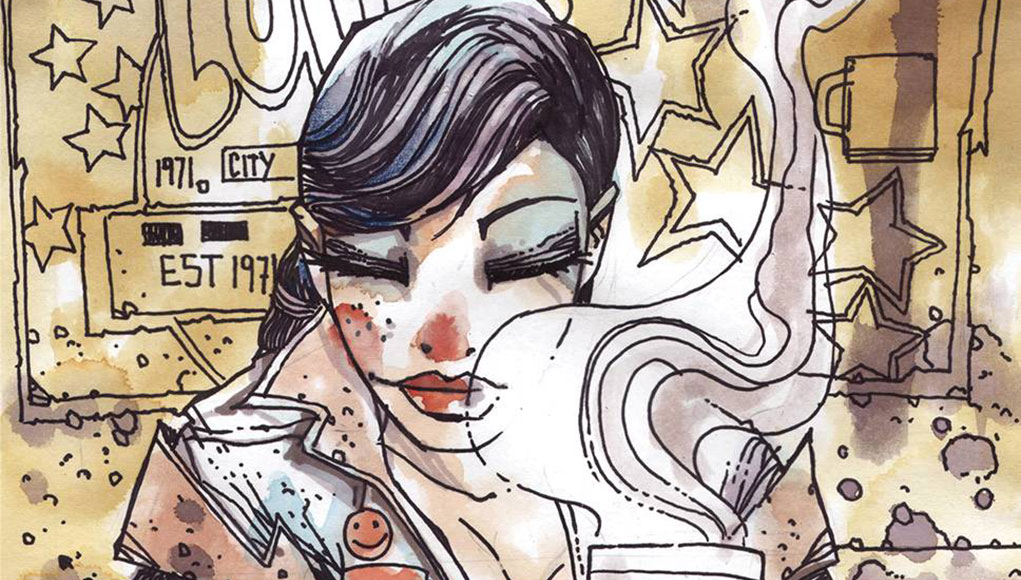 If anyone follows our website or podcast close enough you know I have a strong love for The Recount by Jonathan Hedrick. This love continues with his latest release Caffeinated Hearts on Source Point Press.
The 24-page one-shot was written by the dynamic duo of Hedrick and artist Stefano Cardoselli with letters by Jerome Gagnon. The same artist/writer collaboration of The Space Cadet on Scout Comics' imprint Scoot as well as Freakshow Knight.
Caffeinated Hearts is the perfect slice-of-life comic with an excellent way of telling multiple short stories with one main character intertwining with random strangers lives.
The main character Amarella, better know as Ellie, is a barista at a local coffee shop who has amazing customer service skills and seems to care a lot about her customers. She goes out of her way to connect with people and impact their day with the simple task of serving them coffee.
Caffeinated Hearts is broken up into four different stories with Ellie as the main reason for these stories to be told. The book starts with "Balance" where Ellie chats with a man down on his luck, next is "Forward" with the typical pay-it-forward style story, followed by "Relax" as we take part in Ellie's lunch break. Lastly, the book finishes up with the properly name "Finish" which is a climatic end to the long day of working in customer service.
Hedrick's ability to allow us to care about this characters while Cardoselli's abstract watercolor style artwork allows you to get lost in the cyberpunk style coffee shop. The book hits a little harder as my life has been intertwined with the world of retail sales and customer service. It hits a bit harder having lived through some of these tales.
Ellie tells us fun and heartwarming stories all in a days work.
Make sure you tell your local comic book shop to order you a copy of Caffeinated Hearts from Source Point Press and read the pick-me-up story when the books releases on October 26, 2022.
Also, read The Recount.
'Golden Rage #1' Teaches Us To Respect Our Elders
Golden Rage is Battle Royale meets The Golden Girls.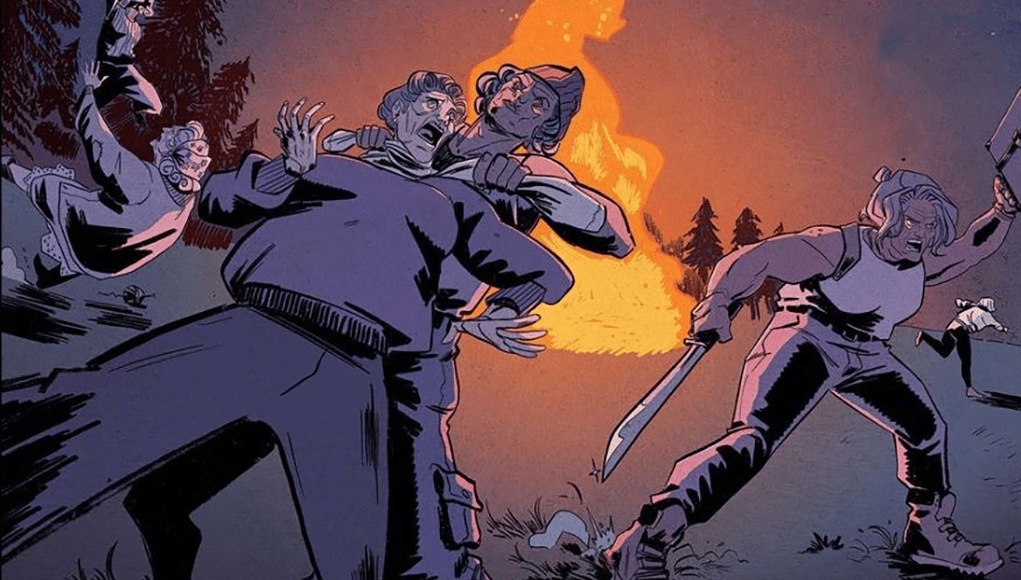 The 'Golden Rage #1' solicitation is one of the great reasons we get solicitations before purchasing a book and it proved to be a purchase well worth the cost of admission.
In a world where older women who've been deemed useless to society are abandoned on an island, Golden Rage documents their golden years of making friends, baking dessert, and fighting to the death. The solicitation ends with the most amazing comparison…Battle Royale meets The Golden Girls. The best comparison of a comic book since the amazing Stray Dogs comparisons.
Golden Rage was created by writer Chrissy Williams (editor of Die, The Wicked + The Divine), artist Lauren Knight (Buffy the Vampire Slayer), and colorist Sofie Dodgson (Bitter Root, Tank Girl). The first issue of a brand-new five-issue miniseries hit local comic book shops on Wednesday, August 3.
The book has a similar base to some other stories we have read in the past, post-apocalyptic storyline in an every person for themselves world. However, this book has a different feel than those other stories. Elderly women, or women past their child-bearing years, fighting each other to survive.
In the first issue Jay, a younger woman, is lost on this island and taken in by three elderly women, but not fully with open arms. This is a fight for survival and taking care of another person can lead to challenges on their own. The three ladies to take in Jay are well written characters with each of their own unique personalities.
Golden Rage's different take the post-apocalyptic allows for you to be drawn into the story. In addition, Williams, Knight and Dodgson threads in messages about women and aging which gives depth to theme that could've got lost in a crowd of comic books.
The first issue was a little slower than we wouldn't wanted, but the story and art allows the reader to leave issue one with the anticipation of wanting to know what happens in the rest of the five-issue series. If you weren't sold on Battle Royale meets The Golden Girls already, we hope to tell you the book is worth the read.
Don't expect your grandma to pick up this book and take a glance, but Golden Rage can be picked up at your LCS via Image Comics and if it's not in-stock have your shop order it for you! Be sure to add the book to your pull list so you don't miss the second issue set to be released on September 7, 2022.
Eternus, Old Dog, and Other August 2022 Comic Releases
Breakdown of a few new comic series we are excited to read in August.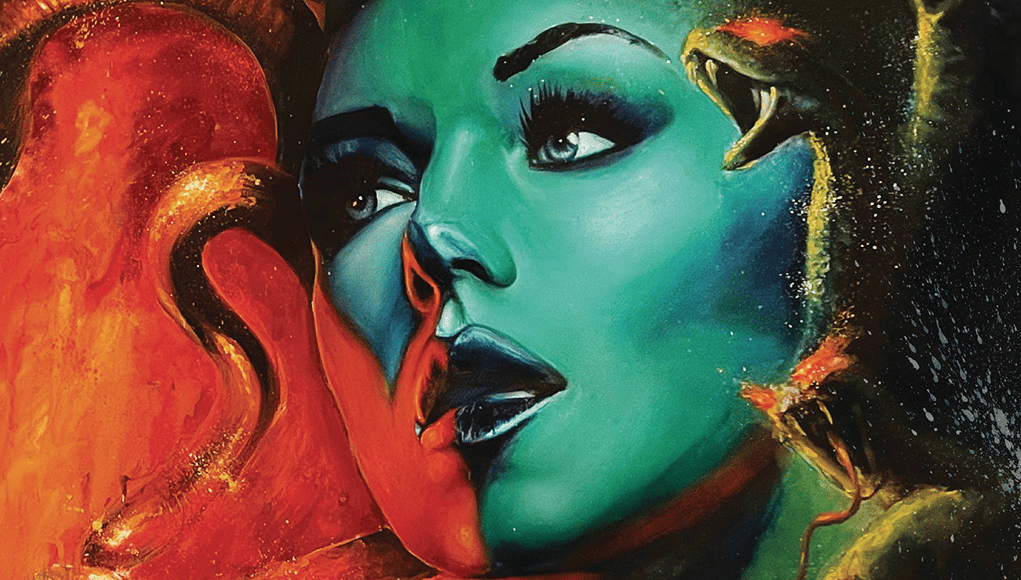 August is quickly approaching and with five new comic book days it can be daunting to pick which books to buy. We breakdown a list of a few new comic series we are excited to read including Eternus, Old Dog, Wynd, and more.
Of course, there are many on-going books that have release dates in August, but we are focusing on new series releases. Most of our selections come from independent publishers, but you may also see books from Marvel and DC Comics as well. This list is also subjective to what we are interested in reading.
Lastly, release dates are always subject to change due many different reasons. We will do our best to update this list as we are made aware of these changes.
ETERNUS #1
Release Date: August 17, 2022
Publisher: Scout Comics
Writers: Don Handfield, Anastazja Davis
Artists: Karl Moline, Andy Owens, Rob Prior
From creators Andy Serkis and Andrew Levitas! 360 CE. The great god Zeus is long dead, brutally murdered in his own temple some thirty years prior. Heracles, Zeus's son and champion, spends his days drunk and depressed as the old gods struggle to stay alive after decades of Christian disruption. When Athena's Temple is sacked by a mysterious Centurion looking for a powerful relic that once belonged to Zeus, the old gods are convinced they have found Zeus's killer.
Now the mighty Heracles must sober up long enough to keep the lone witness, a 9-year-old blind priestess, alive long enough to identify the killer and finally find justice for his dead father. The main cover features beautiful Rob Prior wraparound artwork!