TMNT Creators, Legends, Actors Ascending Upon Granite State Comicon
The entire creative team from The Last Ronin plus other TMNT creators will be signing autographs and taking photos.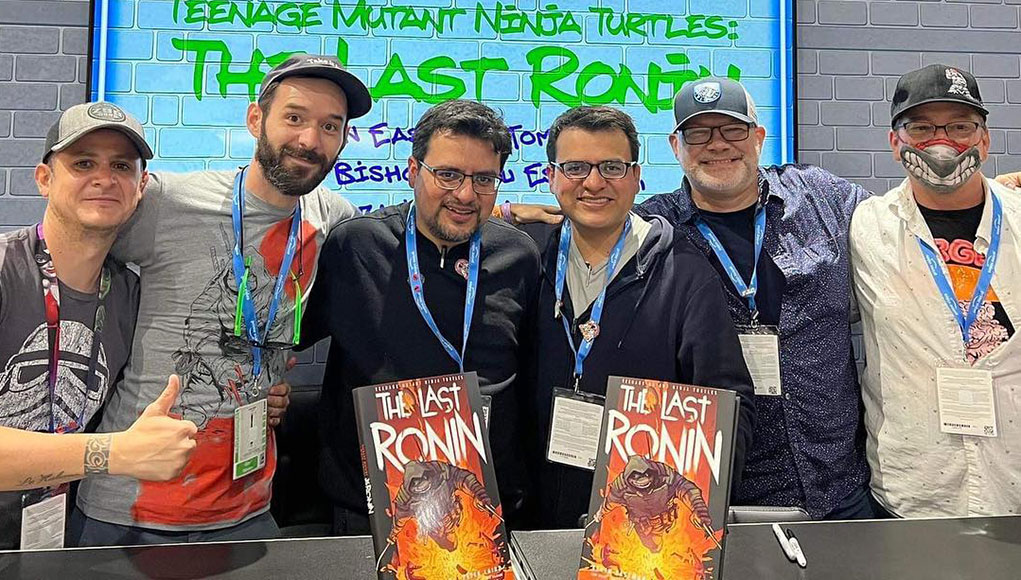 One benefit in attending comic conventions is meeting your favorite comic creators. Rarely do you get the opportunity to meet an entire creative team of a series. However, sometimes the comic gods shine upon you and if you're a TMNT fan this is a great opportunity.
TMNT: The Last Ronin Creative Team
The Granite State Comicon welcomes creators of TMNT: The Last Ronin to their 20th anniversary event. Writers Kevin Eastman and Tom Waltz; artists Esau Escorza, Isaac Escorza, and Ben Bishop; plus colorist Luis Antonio Delgado will be in attendance from September 16-18, 2022 in Manchester, N.H. at the DoubleTree by Hilton.
The Last Ronin wrapped up the five-issue miniseries in April. The hardcover trade released in June to widespread success landing the book on the New York Best Sellers list. The popularity of the miniseries allowed the creative team and IDW Publishing to announce a second limited TMNT series entitled "The Last Ronin: The Lost Years" at the San Diego Comic-Con in July. The first issue is set to release in November with Eastman, Waltz, Bishop, and Delgado returning.
Who is the Last Ronin? In a future, battle-ravaged New York City, a lone surviving Turtle embarks on a seemingly hopeless mission seeking justice for the family he lost. From legendary TMNT co-creators Eastman and Peter Laird, get ready for the final story of the Teenage Mutant Ninja Turtles, three decades in the making! What terrible events destroyed his family and left New York a crumbling, post-apocalyptic nightmare? All was revealed in this climactic Turtle tale that sees longtime friends becoming enemies and new allies emerging in the most unexpected places. Can the surviving Turtle triumph? You'll have to read the miniseries to find out which turtle ends up as The Last Ronin.
The series was such a hit, Magnus Edlund created an animated short featuring a very heart-wrenching scene from the series.
TMNT Comic Artists, Actors, Filmmakers
In addition to TLR creative team, TMNT creators such as comic book artists Mateus Santolouco, Jim Lawson, Steve Lavigne, and Freddie Williams II are attending Granite State Comicon with TMNT series showrunner and executive producer Ciro Nieli. Actors Judith Hoag (April in 1990 Teenage Mutant Ninja Turtles) and Greg Cipes (Mikey in TMNT series) will also be taking photos and signing autographs.
As a bonus, Teenage Mutant Ninja Turtles #1 negative prints used in production of the groundbreaking original series will be on display.
Eastman and Bishop will also join the rest of their Drawing Blood and Radically Rearranged Ronin Ragdolls creative team of David Avallone and Troy Little to sign the limited series.
If you are a fan of TMNT comics and films, attending Granite State Comicon is must. Tickets for the Giant-Size 20th Anniversary Con can be purchased at granitecon.com.
CEX Releasing Schmalke's Seven Years In Darkness
Joseph Schmalke's newest creation is heading to CEX Publishing for release in 2023. The series, Seven Years In Darkness, was written, illustrated and colored by Schmalke.
Joseph Schmalke's newest creation is heading to CEX Publishing for release in 2023. The series, Seven Years In Darkness, was written, illustrated and colored by Schmalke.
Seventy-two children are conscripted to the Academy of Black Magic for seven years where they'll study the dark arts in a setting devoid of the sun. Only seven will survive to see daylight again.
"After an initial meeting with CEX I knew that they were not only going to help me grow as a creator but that they in fact really love and understand the comic book medium," said Schmalke. "It didn't hurt that they were immediately taken with Seven Years In Darkness and I knew I found a home for my most ambitious project yet."
Schmalke originally released the debut issue via a select few local comic book shops and his online store in June while searching for a home to publish the entire series. Around 10 stores jumped on board for store exclusive covers, including Galactic Comics and Collectibles with Capes and Tights, The One Stop Shop, and the Australian shop Dee's Comics. CEX will now release the originally self-publish comic in March 2023 with four issues expected through the end of the year, released bi-monthly.
"When Joe pitched me on Seven Years in Darkness, as an evil version of Harry Potter meets Battle Royale, where 72 kids begin the program, but only 7 survive, I was in." said Andy Schmidt, Publisher CEX Publishing. "This series kept me on my feet, with all the twists and turns, as the series progressed. I can't wait for audiences to read it for themselves."
Ashcans of the first CEX issue will be available at the New York Comic Con from October 6-9, 2022.
Schmalke is also the creator of titles Murder Hobo, We Don't Kill Spiders, The Electric Black, and Cherry Blackbird. He has also contributed to Phantom Starkiller, Count Draco Knuckleduster and other titles. The Maine artist has illustrated a number of variant covers over the past few years which are available at his comic convention booths or during his monthly online store openings.
Keep an eye out for the first issue of Seven Years In Darkness from CEX coming in 2023 as part of Diamond and Lunar Distribution's December catalogs. The story and artwork is well worth the purchase. To make sure you get your copy, be sure to inform your local comic book shop you are interested to make sure they order the book!
Want to be the first to know? Join Schmalke's Patreon!
Who is CEX Publishing?
CEX is driven to support comics creators, retailers, and fans. We believe that comics are more than just a reading experience—they're a community. They're enthusiastic and original and they're authentic. And we are, too.
Our sister company, Comics Experience, has been the industry's leading comic school for more than a decade—churning out popular creators, both writers and artists, as well as talented editors, publishers, and comics marketers. This publishing company is no different.
The focus of CEX, is on you—the fan, the creator, the retailer. We want to be successful and we need to be in order to bring more great content to market, but our goal is promoting the importance of great storytelling, diverse content, and fostering an engaged and positive community.
Loki Writer Tapped For Avengers: Secret Wars
The success of Loki and Doctor Strange In The Multiverse of Madness, Marvel has called upon Michael Waldron to write Avengers: Secret Wars.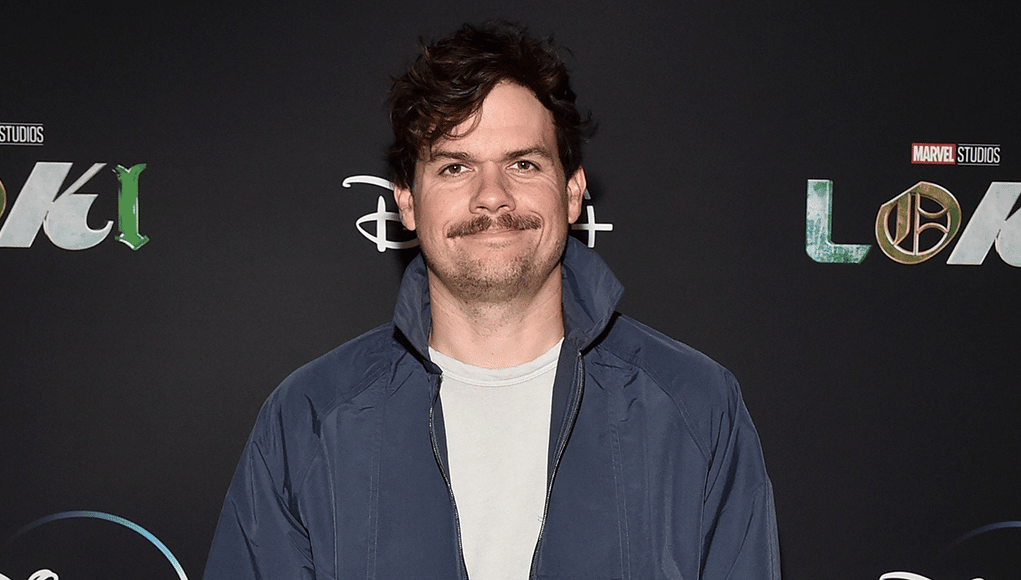 The success of the first season of Loki and Doctor Strange In The Multiverse of Madness, Marvel Studios has called upon writer Michael Waldron to write Avengers: Secret Wars.
Waldron, known for his Primetime Emmy Award winning writing on Rick and Morty, was called upon to create Loki for Disney+ in 2021 which according to Kevin Feige was the most-watched Marvel Studios Disney+ as of May 2022. That success lead to Feige brining Waldron on Doctor Strange In The Multiverse of Madness to rewrite the film's script.
Avengers: Secret Wars will be the second of two Avengers films releasing in 2025. The film has yet to name a director, but is set to release on November 7, 2025 and close out the sixth phase of the Marvel Cinematic Universe. The first of the two Avengers films will see Shang-Chi and the Legend of the Ten Rings' Destin Daniel Cretton directing with recently announced Jeff Loveness onboard to write the script.
Secret Wars will loosely be based on the story arcs with the same name from Marvel Comics released in 1984 and 2015. The name will likely be the only real connection to the comics, but as of right now no plot details are officially known.
Waldron will have a busy next few years, as he is not only writing the screenplay for Secret Wars, but has been called upon to write the untitled Feige produced Star Wars film. However, this information is more of a rumor than fact as Lucasfilm President Kathleen Kennedy denied that the film was in active development.
More and more news still to come about the future of the MCU with only four projects announced for phase six.
The Last Of Us Teaser Trailer Sets The Tone
HBO has released the first teaser trailer for its upcoming video-game adaptation The Last of Us, and it definitely sets the tone for the series.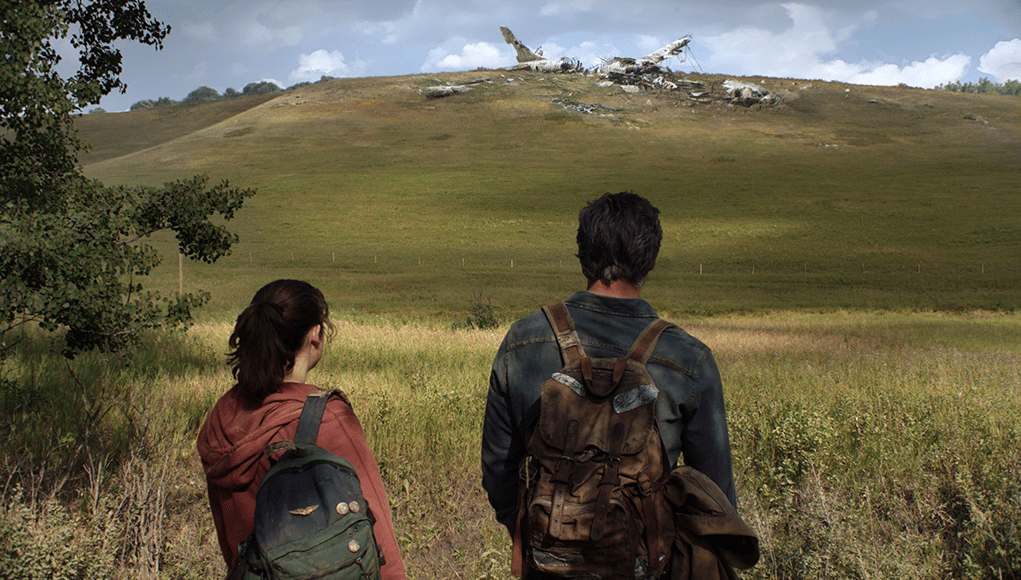 HBO has released the first teaser trailer for its upcoming video-game adaptation The Last of Us, and it definitely sets the tone for the series.
The bleak trailer portrays a similar feel to the cult-classic 2013 video game giving fans hope the series will pay homage and respect the original source material. Adapting video games to television or film has never really been a super successful endeavor in the past with few exceptions. The trailer used the song "Alone and Forsaken" by Hank Williams.
The post-apocalyptic drama tv series set to air on HBO in 2023. The Last of Us was developed by Naughty Dog, the series will follow Joel played by Pedro Pascal (Game of Thrones, The Mandalorian), a smuggler tasked with escorting the teenage Ellie portrayed by Bella Ramsey (Game of Thrones, Becoming Elizabeth) across a post-apocalyptic United States. It will also feature Gabriel Luna (Agents of S.H.I.E.L.D., True Detective) as Joel's younger brother Tommy, Merle Dandridge (Station 19, Greenleaf) as resistance leader Marlene, and Anna Torv (Mindhunter, Fringe) as Joel's smuggler partner Tess.
The first season will consist of ten episodes written by Craig Mazin (Borderlands, The Huntsman: Winter's War) and Neil Druckmann; the latter wrote and directed the game.
The Last of Us will debut in 2023, in the meantime take the opportunity to play the game to prepare yourself for what looks to be an outstanding HBO series.
The Last of Us Teaser Trailer