'The Black Phone' is an Amazingly Restrained Horror Film with Original Edges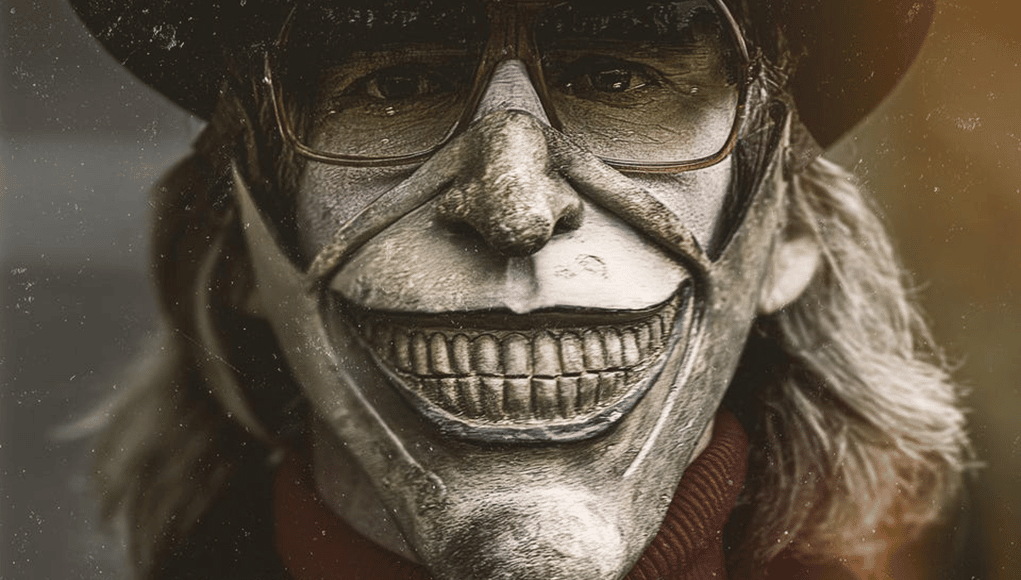 Scott Derrickson's "The Black Phone" is an amazingly restrained horror film with some original edges that keeps you along for the journey to the final conclusion.
I'm not going to speak too much on it, as not to give away certain plot points, but Derrickson hits it out of the park with the ever-evolving sense of dread and terror. Everything has its place, and every place has its method in the film. If you appreciated his film Sinister (2012) you will no doubt love this feature even more.
The original story was written by Bangor, Maine's own Joe Hill and from interviews I have read, Derrickson includes every detail of that story and evolves it. The time period, music, wardrobe screamed the 70s without it being shoved down our throats. Not too little. Not too much. Just the right amount.
It goes without saying Ethan Hawke (Moon Knight, Training Day) is great in his role as "The Grabber" and so was Mason Thames (For All Mankind) as "Finney" but holy shit, the performance by Madeleine McGraw (American Sniper, Outcast) as "Gwen" absolutely blew me away. This young girl can act! One scene in particular chilled my bones. "My dreams are just dreams!" Wow. Powerful stuff.
I highly recommend this film, it's the right amount of a horror and thriller combined without being over the top. Very interesting and original premise with some great (but not forced) jump scares.
The Black Phone was directed by Scott Derrickson (Doctor Strange, Sinister) with a screenplay by Derrickson and C. Robert Cargill (Doctor Strange, Sinister) based on the short story by Joe Hill. The film was released into theaters on June 24, 2022.
'Nope' is an Intriguing Blockbuster Spectacle
Spoiler free review of Jordan Peele's Nope.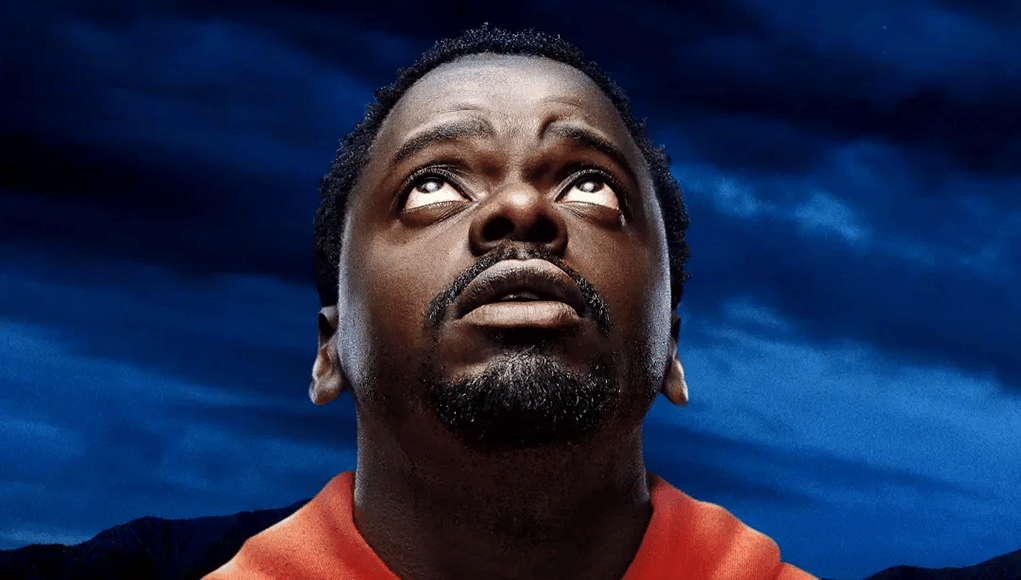 "Nope" is the third directorial effort from Jordan Peele, well known for his roles on Mad TV and Key & Peele, respectively. He has managed to dig a notch into the horror genre with his last two offerings, "Get Out" and "Us," offering more aggressive subtext in his projects, that are well shot, well written and most importantly well crafted for the audience.
It was obvious from the jump that the promotional materials, poster reveal and trailers were done very close to the vest in their efforts to keep us guessing what Nope was actually about. I will say that those on Reddit were, well…completely wrong, as was I.
I mean, at the core of this film, which stars the likes of Keke Palmer (Alice, Lightyear) and Daniel Kaluuya (Get Out, Black Panther), as a brother and sister team of Hollywood horse wranglers, is a love-letter to filmmakers, but most notably the crew behind the scenes.
If you're in the business, or just a hobbyist, you will find that there is a care given to recognize the work and talent of people that might never get anything other than a small credit in a rolling scroll once the audience has left the theater. Nope focuses on these people, highlights their abilities and you celebrate the victories and you mourn the failures with them. Shout out to that crew member wearing a "Northern Exposure" hat. I see you.
I'm not going to get into too much detail, because if I was, it would heavily spoil the experience, of which this is exactly that. A blockbuster spectacle. Nope kept me guessing, kept me laughing and really intrigued me in the direction it went. For the average movie fan, you will love it or hate it, depending on how it hits you, but if you're a critic or filmmaker, you will go in trying to analyze the picture. I will say that this film managed to make me forget about any analyzation while I was watching it and literally "sucked me into" the story.
Some great practical and digital fx (with this type of film, its unavoidable) and left enough on the table with questions that will offer up arguments and conversations for years to come with exactly what the subliminal meanings and undertones meant. A supporting cast that you fall in love with (nobody is annoying or meant to be) with my highlight being Michael Wincott (Along Came a Spider, Ghost in the Shell) with his gravel-like voice playing a seasoned cinematographer with one of the best moments in the entire film, *cue slow singing.*
Overall, I would have to say this is on par with Peele's previous projects, if not raised a bit higher in its "mass appeal". Nope might be my favorite of the three from a pure popcorn enjoyment factor. Tonal wise, less horror and more science fiction/comedy? If I had to pick two films it reminded me of in many ways, I'd say "Signs" meets "Jaws" and I loved every damn minute of it.
Before the spoilers get out, go see Nope for yourself. It's totally worth it.
#50: Doctor Strange In The Multiverse of Madness Review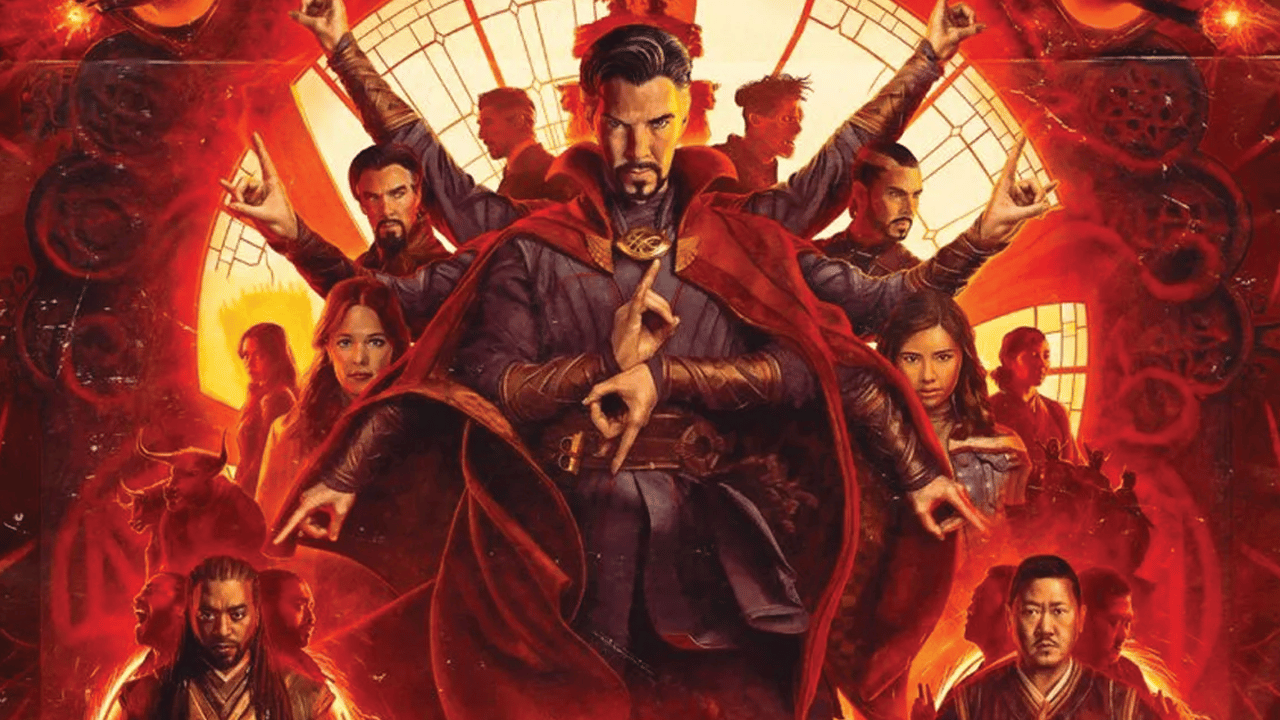 This week on Capes and Tights, Justin Soderberg and Adam Morrisette breakdown the latest addition the Marvel Cinematic Universe, Doctor Strange In The Multiverse of Madness.
The Doctor Strange sequel hit theaters on May 6, 2022 and amassed $947 million in the box office before heading to Disney+ for streaming on June 22. The budget for the film was $200 million.
Doctor Strange 2 was directed by Sam Raimi (Spider-Man, The Evil Dead) and penned by Michael Waldron (Loki, Rick and Morty). Benedict Cumberbatch returned as Dr. Stephen Strange, joined by Elizabeth Olsen as Wanda Maximoff / Scarlet Witch; Chiwetel Ejiofor as Karl Mordo; Benedict Wong as Wong; Xochitl Gomez as America Chavez; Michael Stuhlbarg as Nicodemus West; and Rachel McAdams as Christine Palmer. Additionally, Patrick Stewart as Professor Charles Xavier; Hayley Atwell as Peggy Carter / Captain Carter; Lashana Lynch as Maria Rambeau / Captain Marvel; Anson Mount as Blackagar Boltagon / Black Bolt; and John Krasinski as the Fantastic Four's Reed Richards all had smaller roles.
Multiverse of Madness was the first major MCU film to reference a Disney+ television show when Olsen reference the events of WandaVision. The Doctor Strange sequel marked the 28th film in the MCU and was the fifth film in Phase 4.
The main success in the Multiverse of Madness comes in the performances of Olsen, Cumberbatch, and Gomez. The madness we all expected wasn't there, but it was great to see some fun multiversal characters we didn't have to have a connection too. This movie is the launching pad for what's next to come and the rewatch in a few years will make it even better than it is already.
Listen to #50: The Multiverse of Madness Review
Check our the Capes and Tights review of Thor, The Dark Word and Ragnarok to prepare for Thor: Love and Thunder!
Need some back issues to fill a gap in your collection? Find comics here!
#48: Thor Movie Reviews & Thor Love and Thunder Preview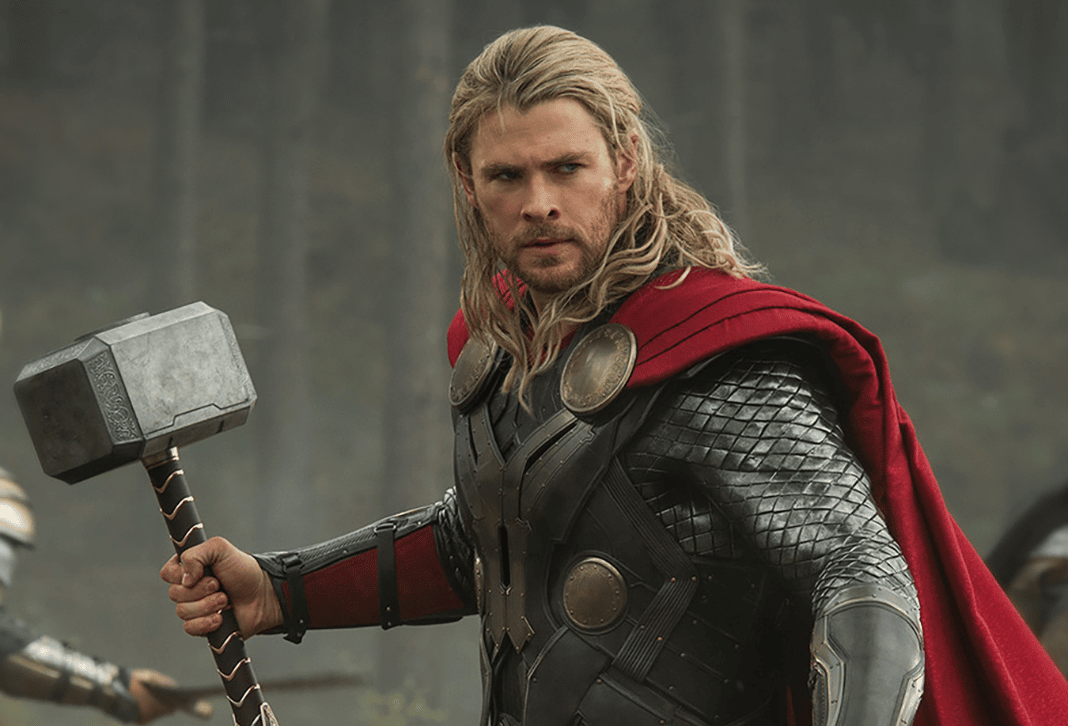 This week on Capes and Tights, Adam Morrisette and Justin Soderberg discuss the first three Thor films and previewing Love and Thunder.
The first film in the series was released on May 6, 2011 as the fourth film in the Marvel Cinematic Universe, as part of Phase I. During its run in the theaters the movie amassed $449.3 million on a $150 million budget.
Thor was directed by Kenneth Branagh with a story by J. Michael Straczynski and Mark Protosevich and a screenplay by Ashley Edward, Miller Zack, and Stentz Don Payne. The origin story starred Chris Hemsworth as Thor; Natalie Portman as Jane Foster; Tom Hiddleston as Loki; Stellan Skarsgård as Erik Selvig; Colm Feore as Laufey; Ray Stevenson as Volstagg; Idris Elba as Heimdall; Kat Dennings as Darcy Lewis; Rene Russo as Frigga; Anthony Hopkins as Odin; Tadanobu Asano as Hogun; Josh Dallas as Fandral; and Jaimie Alexander as Sif. Additionally, Clark Gregg reprises his role as S.H.I.E.L.D. agent Phil Coulson from the Iron Man films.
The Dark World hit theaters on November 8, 2013 as the eighth film in the MCU and part of Phase II. The film reached $644.8 million with a budget around $150-170 million.
The sequel was directed by Alan Taylor with a story by Don Payne and Robert Rodat and screenplay by Christopher Yost, Christopher Markus, and Stephen McFeely. Returning for the second film was Hemsworth, Portman, Hiddleston, Skarsgård, Stevenson, Elba, Dennings, Russo, Hopkins, Asano, and Alexander. Joining the crew is Christopher Eccleston as Malekith; Adewale Akinnuoye-Agbaje as Algrim / Kurse; and Zachary Levi as Fandral.
Ragnarok, arguably the most well-liked of the first three films, was released on November 3, 2017 as part of Phase III and the 17th film in the MCU. The third film has also been the most profitable of the films with $854 million in the box office on a $180 million budget.
Hemsworth, Hiddleston, Elba, and Hopkins returned for the film with Cate Blanchett as Hela; Jeff Goldblum as Grandmaster; Tessa Thompson as Scrapper 142 / Valkyrie; Karl Urban as Skurge; and Mark Ruffalo as Bruce Banner / Hulk all joining the cast. Taika Waititi was at the helm as director and the film was penned by Eric Pearson, Craig Kyle, and Yost. Waititi also voice the role of Korg.
Thor will be the first MCU character to get a fourth solo film with the release of Thor: Love and Thunder on July 8, 2022. The film was also directed by Waititi, but this time around he also had the job of writing the movie.
Love and Thunder will star once again Hemsworth, Portman, Thompson, Alexander, and Waititi. Joining this time around is Christian Bale as Gorr the God Butcher; and Russell Crowe as Zeus. Additionally, the Guardians of the Galaxy are featured in the film, with Chris Pratt, Pom Klementieff, Dave Bautista, Karen Gillan, Vin Diesel, and Bradley Cooper reprising their respective roles as Peter Quill / Star-Lord, Mantis, Drax the Destroyer, Nebula, Groot, and Rocket, alongside Sean Gunn as Kraglin Obfonteri. Goldblum reprises his role as the Grandmaster from Ragnarok.
Look for the Capes and Tights review of Love and Thunder following its release.
Check our conversation with Paul Eaton of Galactic Comics and Collectibles on Variant Comic Covers.
Need some back issues to fill a gap in your collection? Find comics here!